Largest LGBT community business event kicks off in Las Vegas
Updated August 2, 2017 - 5:43 pm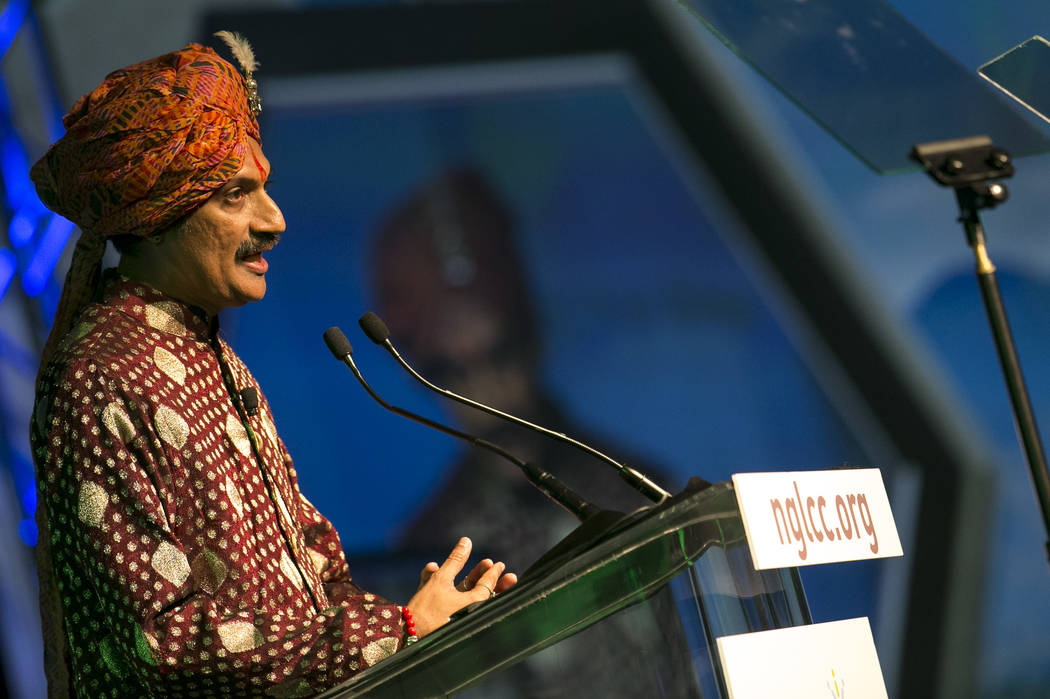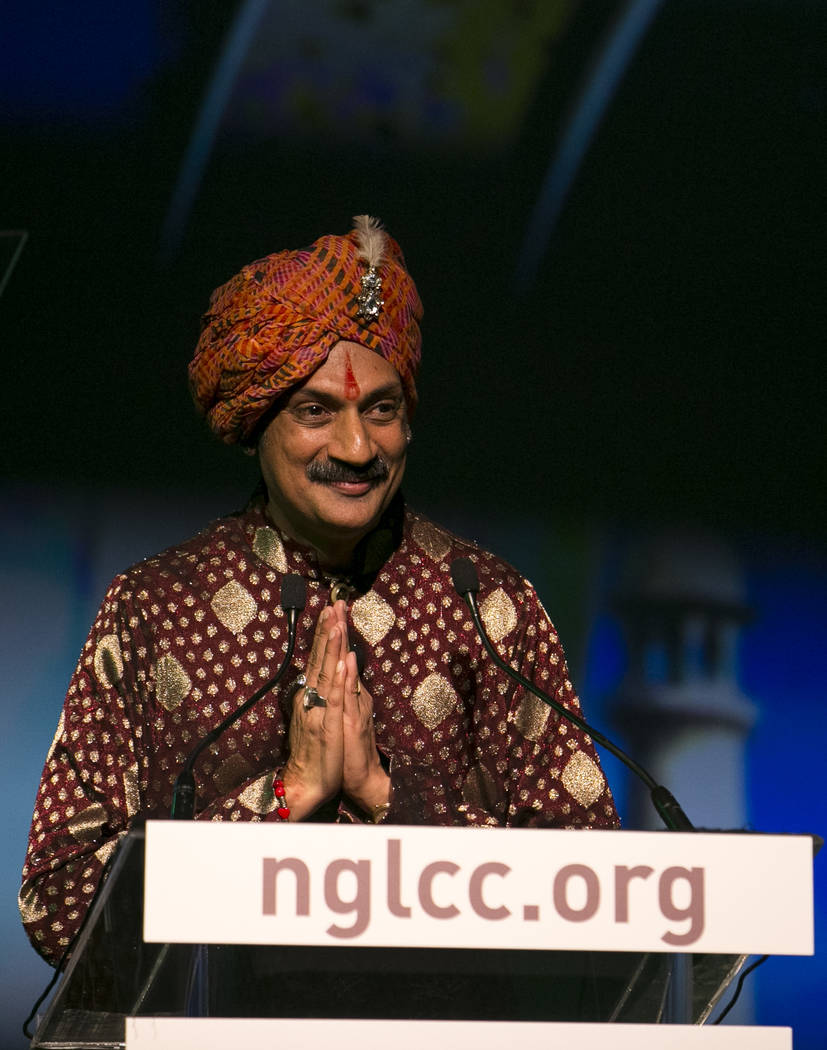 Diversity has come a long way since the National Gay & Lesbian Chamber of Commerce first opened its doors 15 years ago.
But panelists discussing political and cultural issues and their effects on gay businesses say what took 15 years to accomplish could disappear in 15 months unless the business community takes a stand on gender diversity issues, including discrimination and matters like transgender bathroom laws.
"We are one Supreme Court justice away from losing everything," panelist Earl Fowlkes, president and CEO of the Washington-based Center for Black Equity Inc., said in a Wednesday opening-day session of the three-day chamber meeting at Caesars Palace.
More than 1,000 people are attending what is being billed as the world's largest business development event for the LGBT community.
Event sold out
The event was sold out days before pre-conference activities began Tuesday and organizers are encouraging members to celebrate the 15 years with several parties and post-conference activities around the community.
For the chamber, it's the largest gathering in its history and the organization has made a long-term commitment to Las Vegas, planning to return in July 2020.
Kelvin Atkinson, a gay state senator from North Las Vegas, welcomed the organization to Las Vegas at the opening session.
More than 50 educational presentations are scheduled in the event by the chamber, a Washington-based non-profit advocacy organization dedicated to expanding economic opportunities and advancements for LGBT people and the exclusive certification for LGBT-owned businesses.
Chamber officials say there are an estimated 1.4 million LGBT business owners and the organization has certified 983 as LGBT business enterprises.
Certification
Certifications are important to Las Vegas, where contractors are drafting a community benefits plan for the construction of a 65,000-seat domed football stadium. Legislation establishing a $750 million public contribution to stadium construction stipulates that 15 percent of subcontracts and supply contracts go to minority businesses, which include those that are LGBT certified.
The chamber says LGBT businesses contribute $1.7 trillion to the U.S. economy and have average annual revenue of $2.5 million. Certified companies provide 33,000 jobs.
But the community as a whole is troubled by recent government and cultural developments.
"We're six or seven months into the current administration (of President Trump) so we'll have 3½ more years of this," Fowlkes said.
Not only do gay activists fear setbacks on transgender issues, but some fear repeals of laws allowing same-sex marriage.
Panelists said one of the solutions is to get large corporations with cultures that are inclusive of gay and transgender people to use their economic muscle.
North Carolina lawmakers in March repealed a controversial bathroom bill, enabling people to use restrooms of their chosen gender and not the gender listed in birth records, which had been in place for about a year and led to the cancellation of several large events and concert tours in that state.
Texas debate
Now, Texas is debating similar legislation and Fort Worth, Texas-based American Airlines — one of the chamber event's major sponsors — has vowed to push back against plans to enact any similar laws. IBM also placed a full-page advertisement in a Texas newspaper condemning legislation.
At Caesars Palace, restrooms near the conference site had signs in front of them stating that they were gender neutral and available to anyone regardless of gender identity or expression.
Noting that gender discrimination is a global issue, the chamber included Crown Prince Manvendra Singh Gohil of India, the first openly gay royal in the world, to the panel and he agreed that mobilizing business support is key. Panelist Ashley Brundage, vice president of inclusion for the PNC Financial Services Group, suggested better communication between the more than 45 state-affiliated chambers in the United States and 16 international affiliates to fight discrimination.
Stunning ban
Chamber co-founder and president Justin Nelson told the crowd that he was stunned by last month's announced ban of transgender people in the U.S. military.
"It's like living in an alternative universe," he said. "Patriotism and bravery have no gender."
Vowing that the chamber would fight back. Nelson said, "we will not let any of them push any one of us into a state institution, a back alley, behind any walls, to the back of the bus or back in the closet."
He added that the gay community "is an economic force to be reckoned with."
Contact Richard N. Velotta at rvelotta@reviewjournal.com or 702-477-3893. Follow @RickVelotta on Twitter.
Nevada gay chamber
The Gay & Lesbian Chamber of Commerce Nevada is led by author and speaker Dina Proto, who was recognized by the national chamber Wednesday. The chamber's website is glccnv.org and it can be reached at info@glccnv.org or at 702-625-3882.