Las Vegans' credit scores rise but still trail most of US
January 24, 2017 - 4:24 pm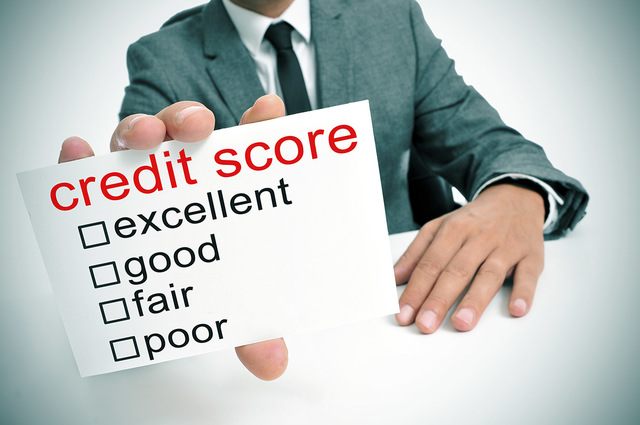 Southern Nevadans' credit scores improved faster than the national average last year, but their overall ratings still trailed most of the country.
The average credit score in the Las Vegas area last year was 645, up 1.4 percent from 2015 and 3 percent from 2010, during the recession, according to a new report by credit-reporting firm Experian.
Nationally, the average score was 673, up 0.6 percent from 2015 and 0.9 percent from 2010.
Experian said the credit score it used ranges from 300 to 850.
Among 211 metro areas listed, Las Vegas posted the second-fastest rise from 2015 and the fastest from 2010. But overall, its average score last year was 19th lowest in the country – a bleak, albeit improved spot.
Las Vegas' average score in 2015 was ninth-lowest, and in 2010 it was sixth-lowest, according to Experian.
The report also included figures on credit-card debts: Las Vegans carried slightly smaller balances than borrowers nationally in 2016, unlike in prior years, but local debt loads climbed faster than the U.S. average.
The average credit-card balance for Las Vegas-area residents last year was $5,494, up 3.2 percent from 2015, while nationally it was $5,551, up 1.6 percent.
By comparison, in 2010 the average local balance was $6,474, compared to $5,887 nationally, and in 2007 it was $6,681, compared to $5,910 nationwide, according to Experian.
All told, Southern Nevadans have some of the shakiest personal finances in the country – last January, the nonprofit Corporation for Enterprise Development reported that more than half of households statewide were stuck in "perpetual financial insecurity."
Nevada, with the bulk of its residents in the Las Vegas Valley, carried some of the highest rates of bankruptcies, mortgage delinquencies, student-loan defaults and uninsured residents, according to CFED, which ranked Nevada 48th among the states and the District of Columbia for residents' financial security.
More recently, the Federal Deposit Insurance Corp., a banking regulator, reported in October that rates of unbanked and underbanked households in Southern Nevada had climbed in recent years, along with the share of homes using payday lenders or other high-interest financial services.
Contact Eli Segall at 702-383-0342 or esegall@reviewjournal.com. Follow @eli_segall on Twitter.