Las Vegas airport says it's a technology incubator
Updated May 8, 2018 - 6:12 pm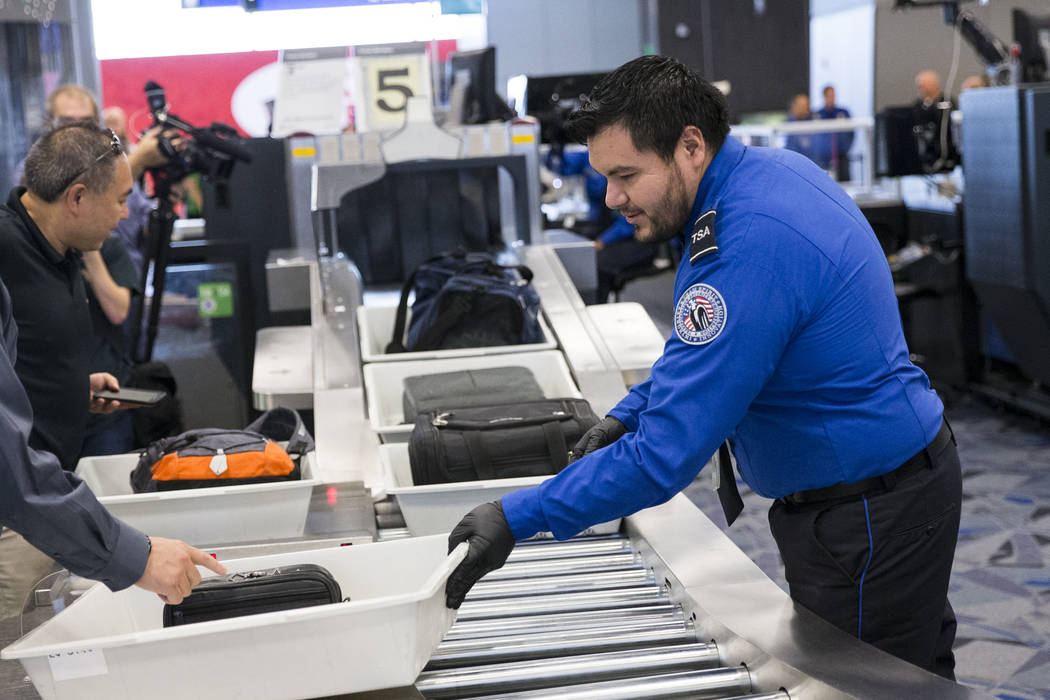 While in Stockholm, Samuel Ingalls paused at the sight of passengers swiping passes and phones to board a subway.
The technology looked familiar. Then he realized — a similar device to read passes was at McCarran International Airport.
Ingalls, the assistant director of aviation information systems for McCarran owner Clark County, touted the airport's reputation as a technology leader during an annual conference for the North American branch of Airports Council International..
The group represents governing bodies that own and operate commercial airports in the United States and Canada.
McCarran has been a technology leader among airports since it became the first to offer complimentary internet to visitors, said Kevin Burke, CEO of the international group's North American branch.
Despite the obstacles that metal poses for wireless signals, free internet is now a staple among airports.
"Airports are continually making investments in the latest technologies to improve efficiency and enhance the passenger experience," Burke said.
Twenty years ago, McCarran started the strategy of common use — providing a technology system for any airline to use any gate, kiosk, ticket counter and baggage carousel.
Since then, McCarran has grown from a hodgepodge of technologies that power the airport in the mid-1990s to an airport known for testing new technology.
One growing process: self-tagging. Ten airline carriers have started allowing customers to put tags on their own bags instead of waiting for an agentocess debuted in June 2012 at the airport. McCarran sees nearly 60,000 bags a day.
Since September 2005, the airport has used tags with electromagnetic waves to track bags. In August, the airport rolled out an automated security screening system to process passengers 20 percent to 30 percent faster.
The airport owns and operates all 20,000 pieces of hardware on site, which includes computers, signs, boarding passes and boarding gate scanners, Burke said.
McCarran's terminal 3, its newest, was outfitted so employees can relocate screens at ticket counters and other fixtures as the airport grows.
The airport has plans for a second screening checkpoint in that terminal. Ingalls also told his audience to expect facial recognition technology and other biometric scans to grow in use, perhaps one day replacing boarding passes.
Still, the airport employees will help people who are unaccustomed to flying or less tech-savvy than frequent fliers.
"We can't just naturally assume everyone has a mobile smartphone," Ingalls said.
The conference, held at Caesars Palace, ended Tuesday.
Contact Wade Tyler Millward at 702-383-4602 or wmillward@reviewjournal.com. Follow @wademillward on Twitter.