A chunk of Southern Nevada's population boom is made up of executive-level talent. A group of Southern Nevada executives, most new to Las Vegas, will get the scoop next month on navigating the local business community.
At least 71,254 people moved to Nevada in 2017, according to state driver's license surrender data. And a chunk of those people, like Boyd Nelson, came to the state for a job opportunity.
"When coming in from the outside, you want to know what are the issues that matter? What's the inside story in a number of areas?" said Nelson, who moved to Las Vegas last April to join Southwest Gas as its vice president of strategy and corporate development.
Nelson will join 15 to 20 others for two one-day sessions in March for Access Las Vegas, a program by the Las Vegas Metro Chamber of Commerce specifically designed for senior-level executives who are new to Las Vegas or recently promoted. Most of leaders enrolled in the program moved to Southern Nevada within the past three years.
"Our economy is growing, which is bringing new executives to Southern Nevada as well as creating opportunities for promotion to higher levels within local companies. There is a need and a desire for executives to be better informed about Las Vegas," said Mary Beth Sewald, president and CEO chamber.
The crash course will have sessions on workforce challenges, infrastructure needs, issues in education, Las Vegas history, among others.
Jeremy Aguero, a principal analyst with Las Vegas-based Applied Analysis, will lead a session on the economy.
"I want to provide context relative to where we have been and why that's so important to where we are now and where we want to go," Aguero said. An important part of where the state is headed has to do with economic diversification. While the construction and hospitality sectors are growing, so too are sectors like health care and manufacturing, he said.
Nelson said he had been living in New York for the past 17 years and his move to Nevada is his first geographic career move. He said this is the first time he's learned of a crash course for executive. The Greater New York Chamber of Commerce does not have an executive immersion program, but other cities ranging from Omaha, Nebraska to Denver, Colorado do.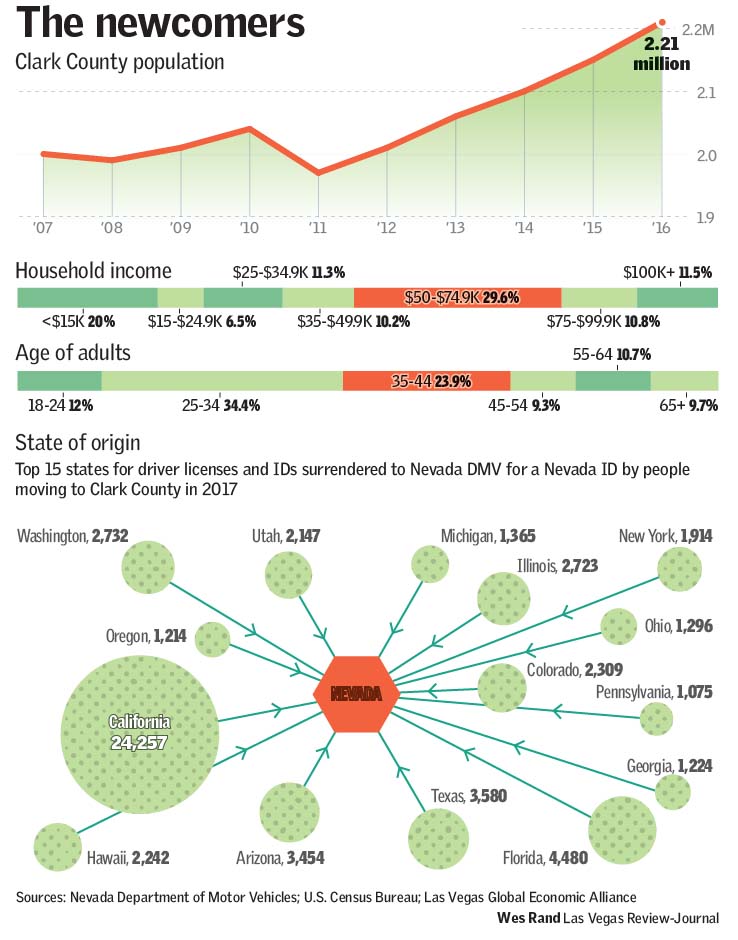 "We borrowed our model from the Denver Chamber's Leadership Foundation, which is called Access Denver, also a two-day program. We adopted a similar name because there might be familiarity of the name among executives moving here from other regions," said Cara Clarke, executive director of the Leadership Foundation of Greater Las Vegas, an affiliate of the Las Vegas Metro Chamber.
The chamber had a similar executive crash-course program for several years during the boom years, but demand for the program disappeared when the recession hit.
Contact Nicole Raz at nraz@reviewjournal.com or 702-380-4512. Follow @JournalistNikki on Twitter.