Las Vegas could get new arena for sports league next year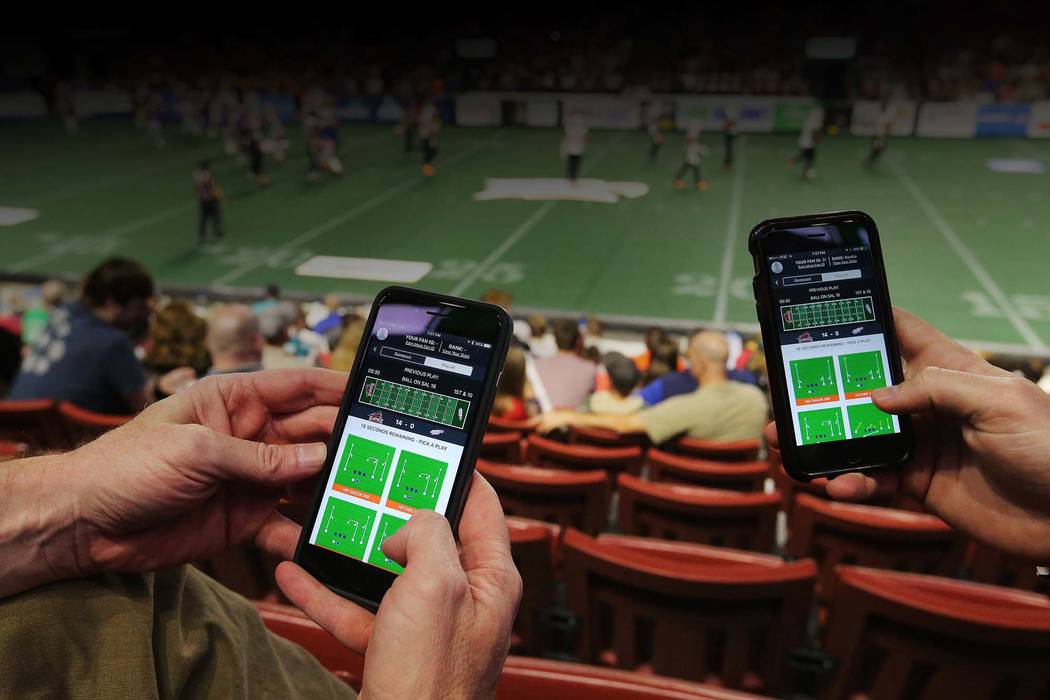 An arena for a new sports league where fans call the plays may come to downtown Las Vegas next year.
Fan Controlled Football League CEO Sohrob Farudi said Tuesday that the league wants to host games in Las Vegas to be close to gambling.
"We will have eight teams, and all eight will be in Las Vegas next spring," Farudi told an audience of about 70 during a panel discussion about sports broadcasting technology at the annual National Association of Broadcasters convention.
Representatives with the city of Las Vegas, the Las Vegas Global Economic Alliance and the Governor's Office of Economic Development said they were not aware of the venture.
With his league, Farudi wants to create the experience of playing a football video game with real people.
Fans vote on plays using an interactive video interface on Twitch — a social video service associated with video game broadcasts — or using the league's app. The quarterback then executes the most-voted play on the field.
Fans even pick the teams' names, logos, coaches and players.
The league uses the same blockchain technology behind transactions with digital currencies like bitcoin.
"We let the fans tell their own stories," he said.
Farudi and the other panelists said they are closely watching an upcoming Supreme Court decision on legal sports betting.
"We chose Las Vegas to get close to that," he said. "It's an absolute game changer."
In an interview after the panel, Farudi said his league is vetting a few different properties in the city but declined to specify where.
Contact Wade Tyler Millward at wmillward@reviewjournal.com or 702-383-4602. Follow @wademillward on Twitter.