Las Vegas dive bar shutting down in the face of new competition
Updated April 19, 2017 - 5:12 am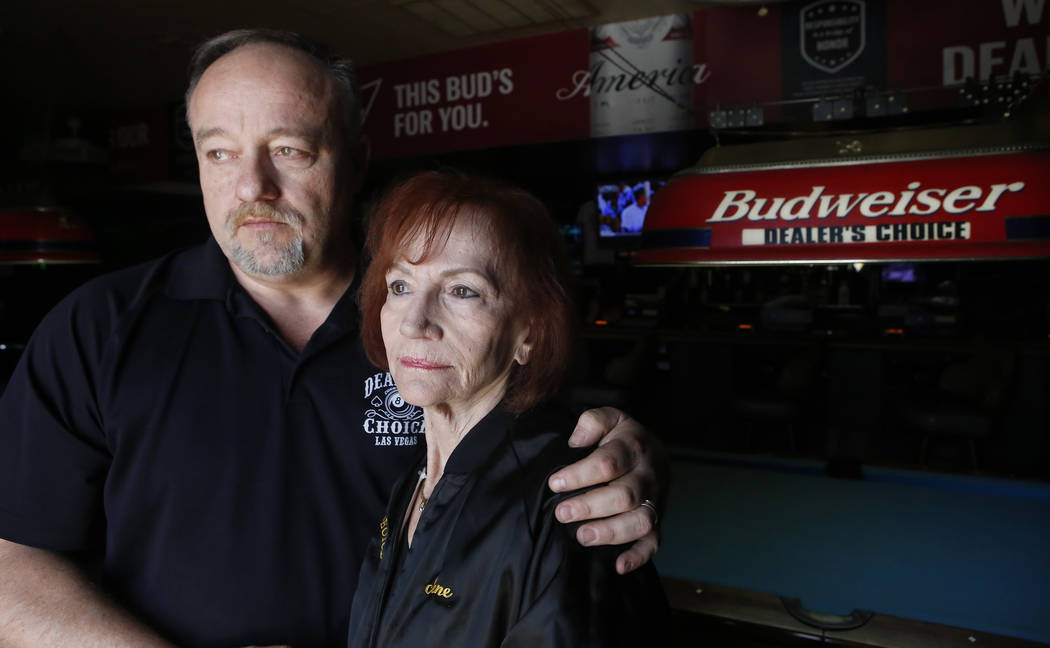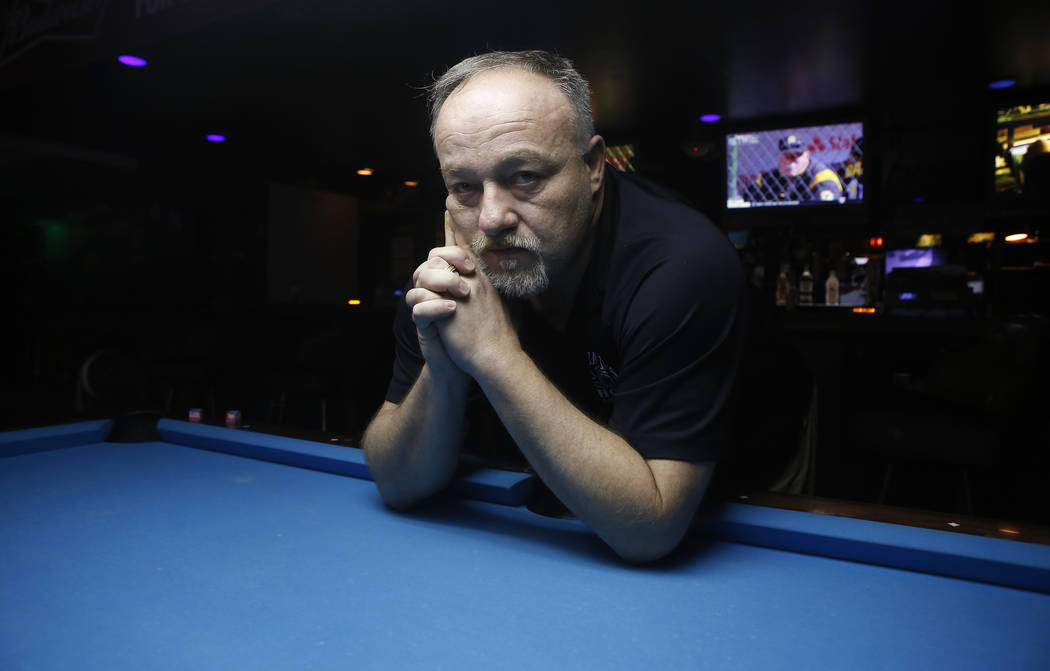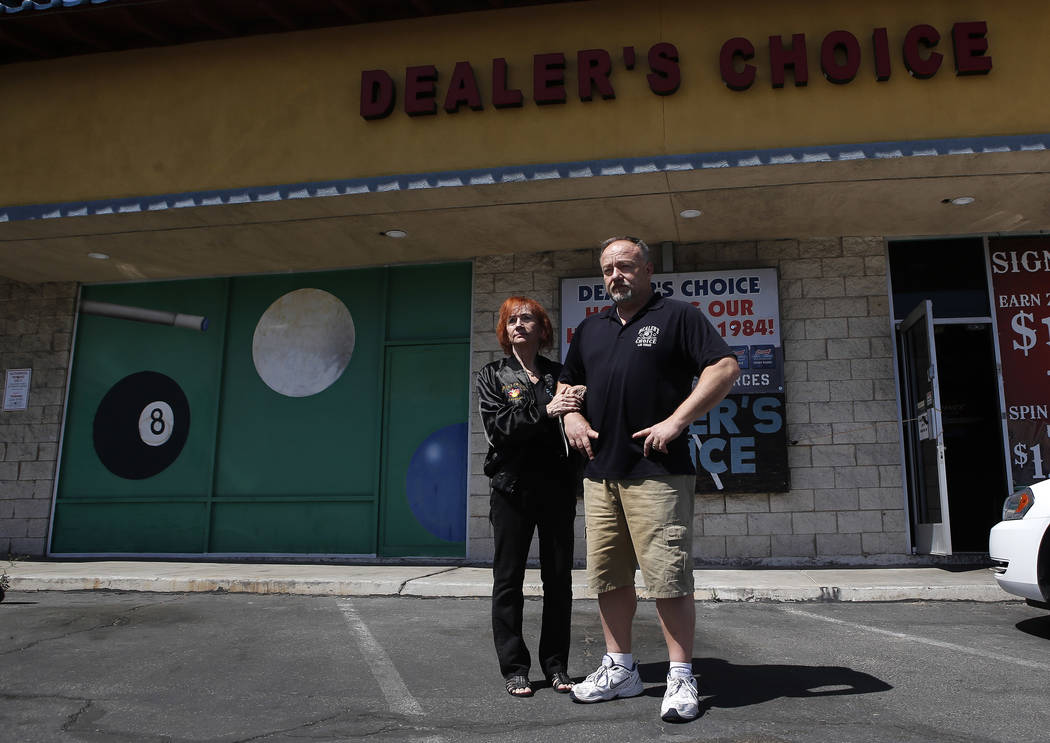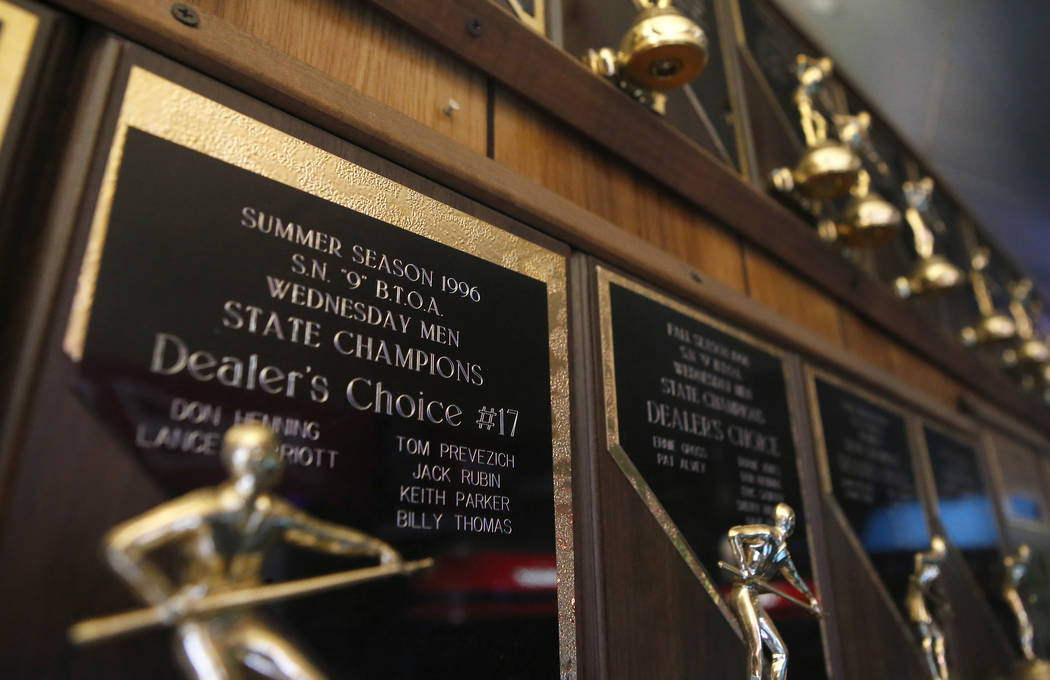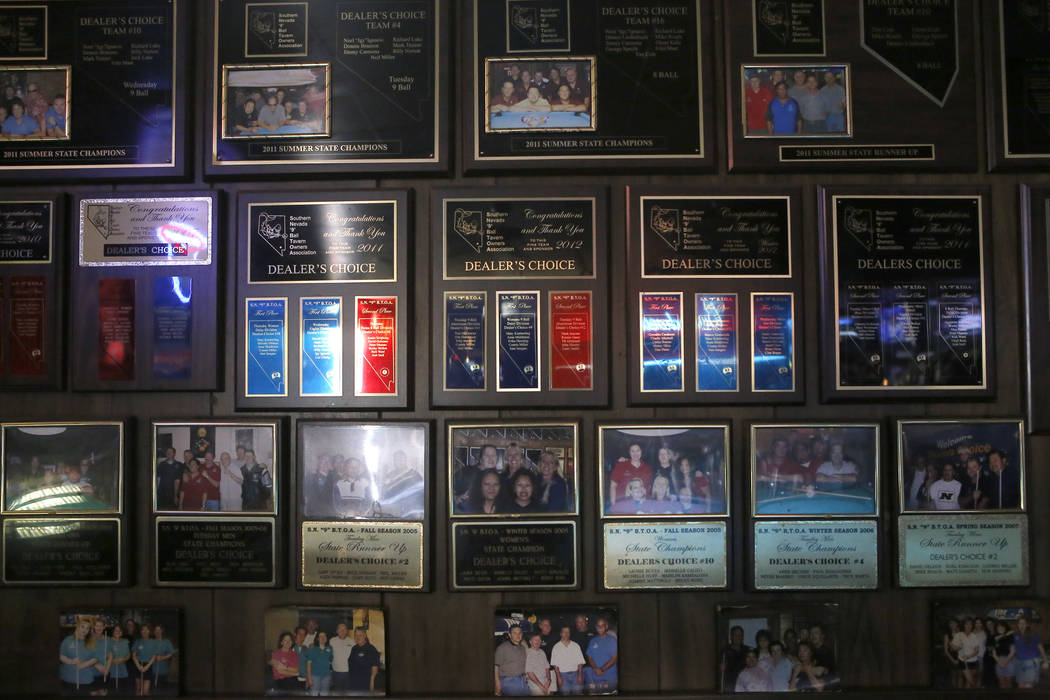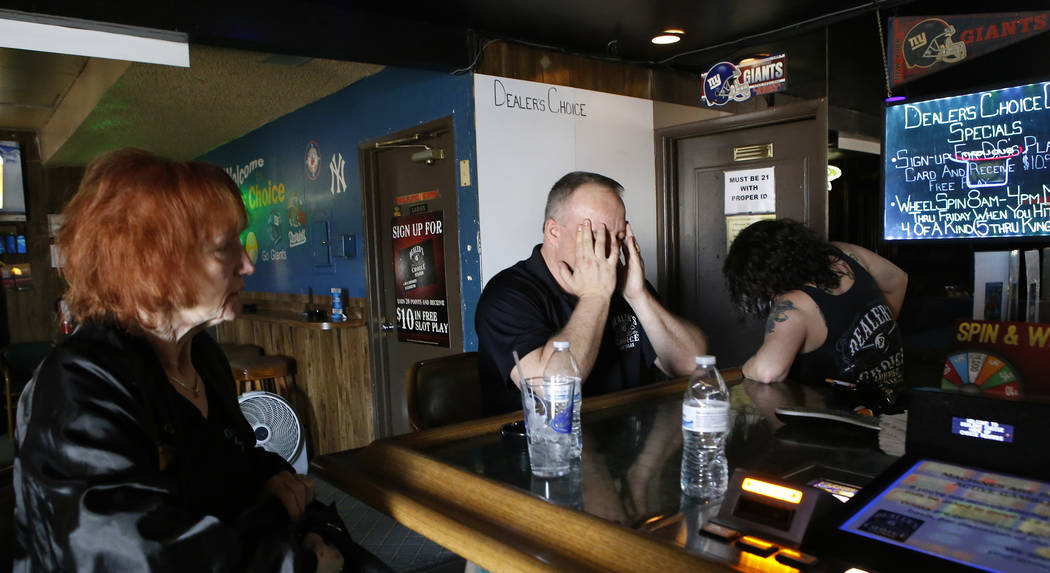 Dozens of friends came Saturday night to the Dealer's Choice Lounge in Spring Valley for one last drink and to say goodbye to one of their favorite watering holes.
After 33 years of serving up cold bottled beer and hosting pool competitions, the dive bar opened by a former California Hotel blackjack dealer is shutting for good after a last ditch effort to revive the business ran out of time.
"We are heartbroken,'' said Tom Langrieger, the son of owner Irene Macieski, as he worked the bar one last evening. "A lot of tears have been shed tonight.''
The bar has struggled post the financial crisis as competition in the area increased and as Macieski, 73, slowed down.
"There was almost nothing here when we opened,'' said Macieski, who started the bar in 1984. Now, within a short walk of 4552 Spring Mountain Rd., there is a Dotty's, a PT's, a Red Dragon Sports Bar and a brand new bar targeting pool players called Griff's.
The bar is about $100,000 behind on rent, equivalent to about two years, according to the landlord's son, Michael Close. Langrieger admitted the bar was behind about a year, but disagrees that it was as much as $100,000. The rent was around $4,500 a month.
New sports bar moving in
Nevada Restaurant Services Inc., the parent of Dotty's, has applied to open a second Red Dragon Sports Bar at the location, according to a screen shot of a Gaming Control Board application. Nevada Restaurant Services didn't return a call. Close declined comment on the new tenant.
The Red Dragon would inherit Dealer's Choice right to operate 15 poker terminals. The Red Dragon will also occupy the massage parlors on either side of the Dealer's Choice, according to Langrieger. Both massage parlors have closed.
"Many of the mom and pop shops are closing up," said Langrieger. "It is tough to battle Dotty's financial power. It is a volumes game."
Nevada Restaurant Services owns 106 Dotty's in Nevada, one Red Dragon and three Bourbon Street Sports Bar, according to Gaming Control Board data. It also owns a few casinos and lodges.
Langrieger says he came out to run the business in July 2015, after his mother broke her hip.
The landlord agreed to give him time to revive the bar and even cut the rent about 50 percent, Langrieger said. However, Dealer's Choice was operating without a lease.
Many improvements made
Langrieger said he added new bar lighting, eight draft beer lines, five new TVs, new gaming machines, upgraded the pool tables and added a Tuesday night pool league game. He had plans to add food to capture more high-margin business. Langrieger says he invested at least $40,000 in the business over the past 18 months.
On Feb. 6, a day after the Super Bowl, Langrieger said he saw people photographing the bar and taking measurements. He claims he confirmed they were from Dotty's parent Nevada Restaurant Services Inc.
Langrieger said Close contacted him later that month to say he had to be out by the end of February. Langrieger countered he needed more time. Langrieger then stopped paying rent and reached an out-of-court settlement with Close to be out by Friday.
According to the screen shot of the Gaming Board document, Nevada Restaurant Services applied for a license at the Dealer's Choice address on Nov. 30.
"It would have been fair to give me the same amount of time as the landlord gave Nevada Restaurant," said Langrieger. "Then I would have had time to find a new location and make a smoother transition."
Said Close: "They were a long-term tenant, and we wanted to give them every opportunity to turn the business around. We gave them more time than was warranted by law. We are out about $100,000. Not many landlords would have been so patient."
Contact Todd Prince at 702 383-0386 or tprince@reviewjournal.com. Follow @toddprincetv on Twitter.