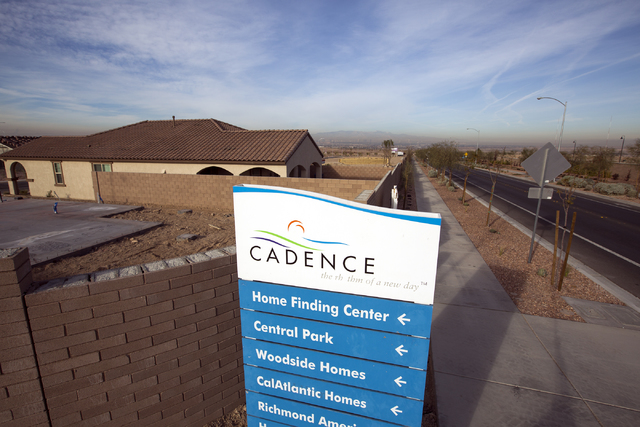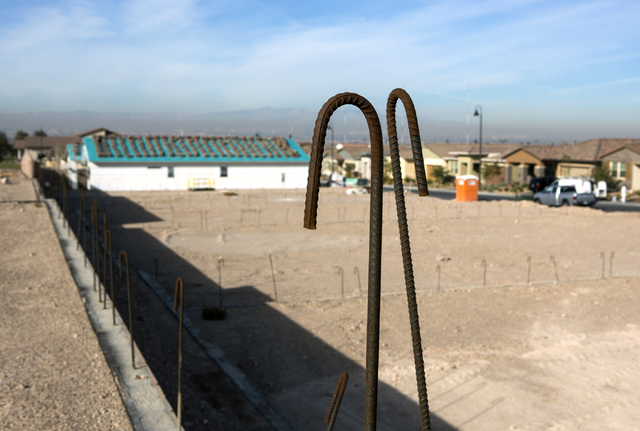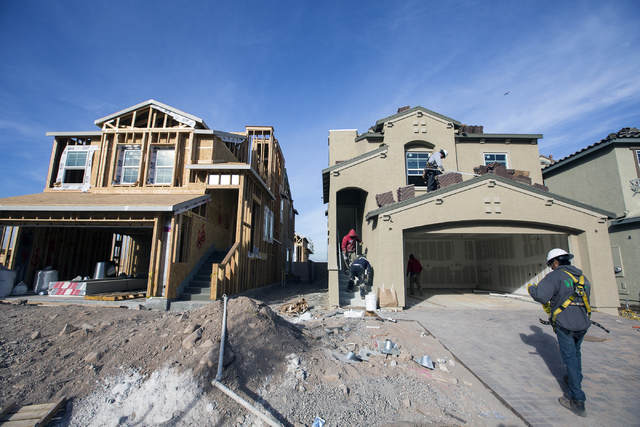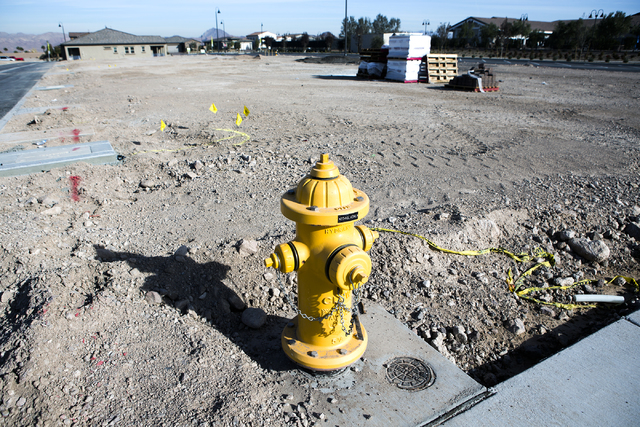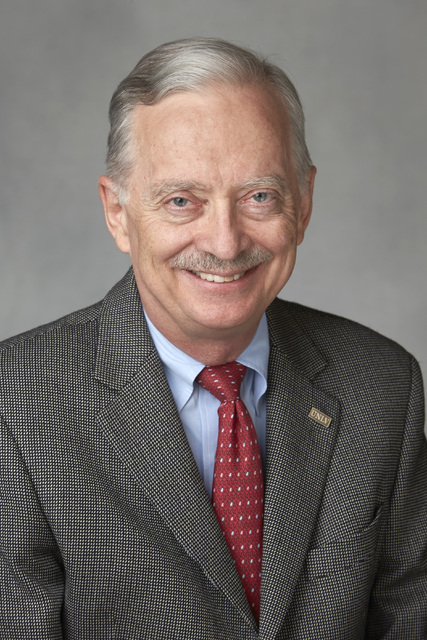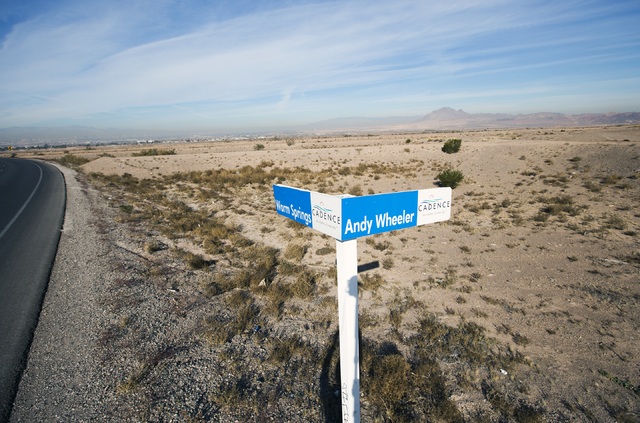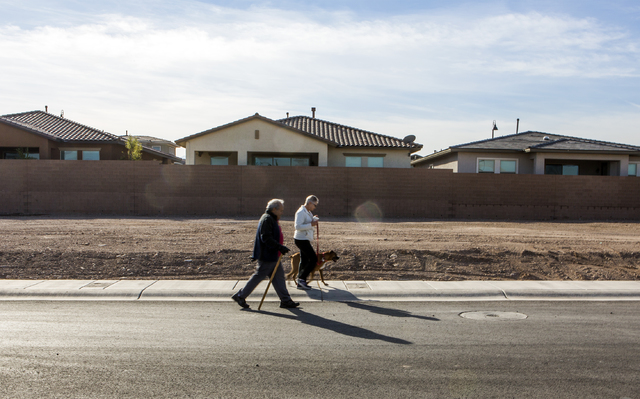 Las Vegas' economy has made big strides since the depths of the recession, when foreclosures, layoffs and bankruptcies were pummeling the valley.
Employment totals have climbed, visitor levels have hit record highs, construction crews are back to work, and home prices have bounced higher.
But, given the severity of the recession here, Southern Nevada still lags in some ways.
The Las Vegas-area's unemployment rate was 5.5 percent in October, down from 14 percent in 2010 but still tied for third-highest among large metro areas, federal data show. Moreover, almost 20 percent of local homeowners were underwater — meaning their mortgage outweighed their home's value — in the second quarter. That's far below a peak of 71 percent in early 2012, but still highest among large metros, according to home-listing service Zillow.
UNLV's Center for Business and Economic Research hosted an economic outlook at the M Resort on Tuesday morning, with presentations by Stephen Miller, the center's director, and Bo Bernhard, executive director of UNLV's International Gaming Institute.
They spoke separately with the Review-Journal at the event. Edited excerpts:
■ ■ ■
RJ: What were some of the biggest changes to Las Vegas' tourism industry in the past year?
Bernhard: The major, and I think still underreported, deal is Hainan Airlines' nonstop service from Beijing to Las Vegas, that we now have direct connectivity to China. Catering to the growing Chinese middle-class and upper-middle-class and upper-class tourist is the path to success for any tourism economy, especially one like ours. What we'll see hopefully is a shift in the demographics to broaden our tourism base.
There are two megaresorts under way on the Strip, Alon and Resorts World, and both have shown little to no progress getting built. Why do you think that is, and could their lack of progress worry or scare off other possible casino developers?
Keep in mind, these are the most expensive buildings in the world. You have to attract massive amounts of capital. It's a challenge to make sure everybody is comfortable with the financial structures and the promise and the future of Las Vegas. But if you take a step back and look of those two properties, we have two major, desirable companies in gaming that weren't operating in Las Vegas — Alon developer Crown Resorts of Australia and Resorts World developer Genting Group of Malaysia.
But do you think that since these projects haven't really gone anywhere, they could scare off people who might think Las Vegas isn't ready for another megaresort?
It's a good question, and time will tell. I think Las Vegas has not yet been ready for another megaresort, and more specifically, the capital markets haven't been ready. I think there have been, obviously, developers who are ready. These projects will be important to watch in 2017 as they come out of the ground, one hopes. But again, keep in mind, it's a daunting thing to build these.
Most real estate developments on the Strip the past few years have been retail projects, and in the past year, investors have bought more malls than casinos on Las Vegas Boulevard. Why do you think that is, and will that continue into 2017?
This is what's always happened in Las Vegas — new rides at the amusement park, if you will, start to boom. For a while, it was big showrooms; for a while, it was adding high-end, celebrity chefs. Right now the hot thing is retail. The good news for Las Vegas is that it's never been any one thing. It has to be able to offer a whole bunch of different experiences, a whole bunch of different rides at the amusement park.
Especially as people gamble less?
Certainly, but again, as people have gambled less, they've shifted their expenditures to other places, and revenues have grown as a whole. We saw a lot of bad signs for a long time in Las Vegas. Now we're starting to see some of the old strengths re-emerge.
■ ■ ■
RJ: Las Vegas' unemployment rate has dropped by more than half since the recession, but it's still one of the highest in the country. What does that tell you?
Miller: We're making good progress on economic activity. The reason we're still ranked high is we were ground zero for the Great Recession. We were hit probably the hardest of any metro area in the country, certainly in the top two or three, so we had a lot more to recover. We're doing well, but we need to recover some more.
It's been the same with underwater borrowers — the rate is significantly smaller but still one of the highest.
We've made a lot of progress. We went through the process of investors coming in and buying whole swaths of neighborhoods and renting them out. They drove up prices, and as prices went up, fewer homes were underwater. Prices have continued to go up, so that's helping, but we had a longer way to go than most cities.
Visitor levels hit a record high in Las Vegas last year and are climbing this year as well. But it seems almost everything else — home prices, construction, commercial real estate vacancy rates — are still off from pre-recession levels. Why do you think that is?
Visitors' decision to come here is not dependent on the local economy — all those other variables are functions of the Las Vegas economy and how bad it was during the recession. What's driving visitors here is the conditions of their own markets, but we have recovered a lot here.
Do you think construction, for instance, will ever get back to what it was in 2005 or 2006, during the real estate bubble?
No. I remember being here and, if you wanted to buy a new home, you had to take a lottery ticket. That's telling you something's crazy in the market.
Contact Review-Journal writer Eli Segall at 702-383-0342. On Twitter at @eli_segall.