Las Vegas Events extends deadline for NFR counteroffer
December 30, 2013 - 4:10 pm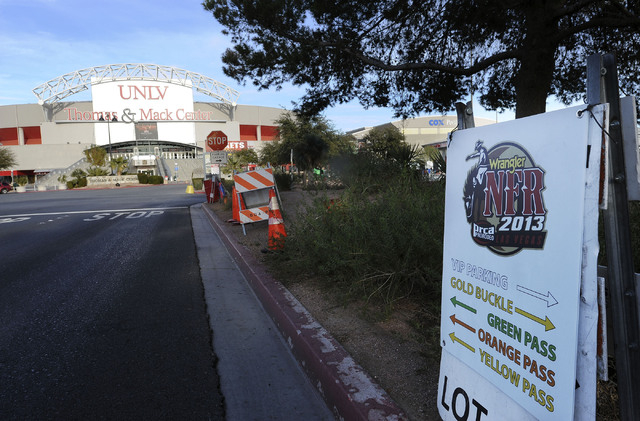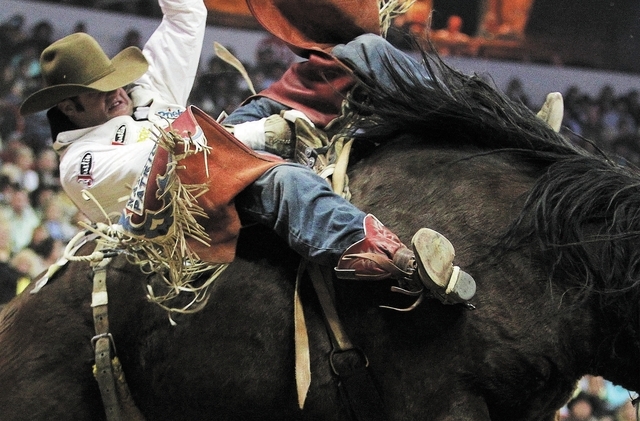 Las Vegas Events has extended the deadline to Jan. 14 for the Professional Rodeo Cowboys Association to make its counteroffer on keeping the National Finals Rodeo in Las Vegas after 2014.
The PRCA is negotiating with both Las Vegas Events and Osceola County, Fla. outside Orlando to determine where it will hold the prized NFR, the Super Bowl of rodeos. The NFR just completed its 29th year in Las Vegas on Dec. 14. The PRCA's contract with Las Vegas Events to hold the NFR in Las Vegas expires in 2014.
The board of the PRCA, which governs the NFR, voted 6-3, on Dec. 15 to reject Las Vegas Events' 10-year, $15 million-a-year offer to keep the NFR in Las Vegas.
The PRCA board then voted, 9-0, to continue negotiating with Las Vegas Events and instructed PRCA Commissioner Karl Stressman to make a counteroffer.
On the same day, Osceola County commissioners agreed to make an offer to host the NFR starting in 2015.
The Osceola deal includes $16 million in annual prize money for the NFR cowboys (compared to Las Vegas Events' proposed $6 million purse offer); a 24,000-seat arena to open in 2016 and millions of dollars for annual marketing.
A day after the two PRCA board votes and the Osceola County offer on Dec. 15, Las Vegas Events President Pat Christenson said he would give two weeks for Stressman to provide him with the counteroffer.
But Las Vegas Events spokesman Michael Mack said Monday that Christenson has extended the deadline for the counteroffer to Jan. 14.
The reason: "Out of respect for the process," Mack said. Mack did not elaborate.
Stressman could not be reached for comment Monday.
Las Vegas Events is the nonprofit promotional arm of the Las Vegas Convention and Visitors Authority. The NFR is important to Las Vegas because more than 175,000 people pack Thomas & Mack Center during the 10 days of NFR and thousands of other visitors attend watch parties and events throughout Las Vegas. The event pumps $60 million of new spending into the Las Vegas economy every year.
Las Vegas Events also stages Cowboy Christmas, a free retail exhibitor show at the Las Vegas Convention Center along with NFR FanFest. The events drew more than 190,000 people to the convention center this year.