Las Vegas gift hunters think, shop local on Small Business Saturday
November 25, 2017 - 7:18 pm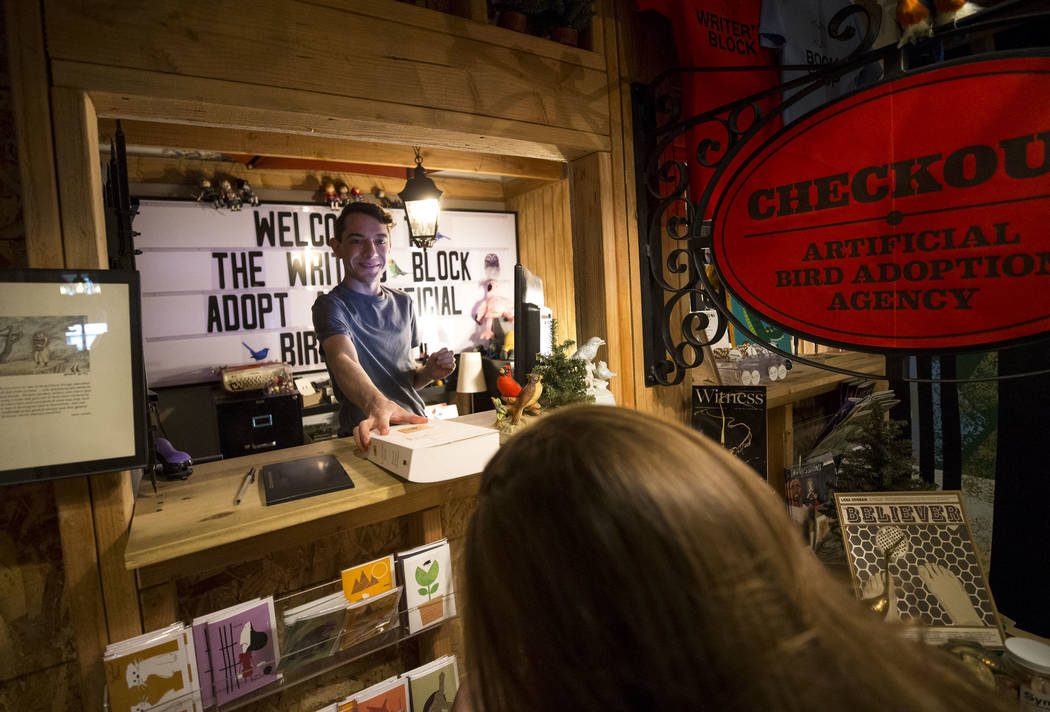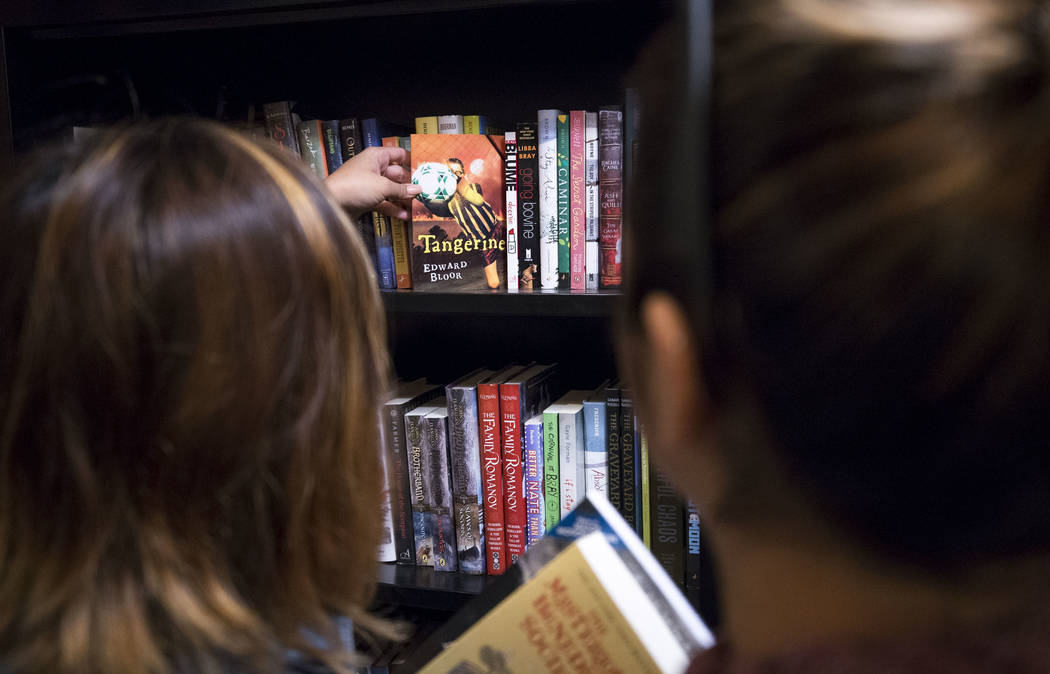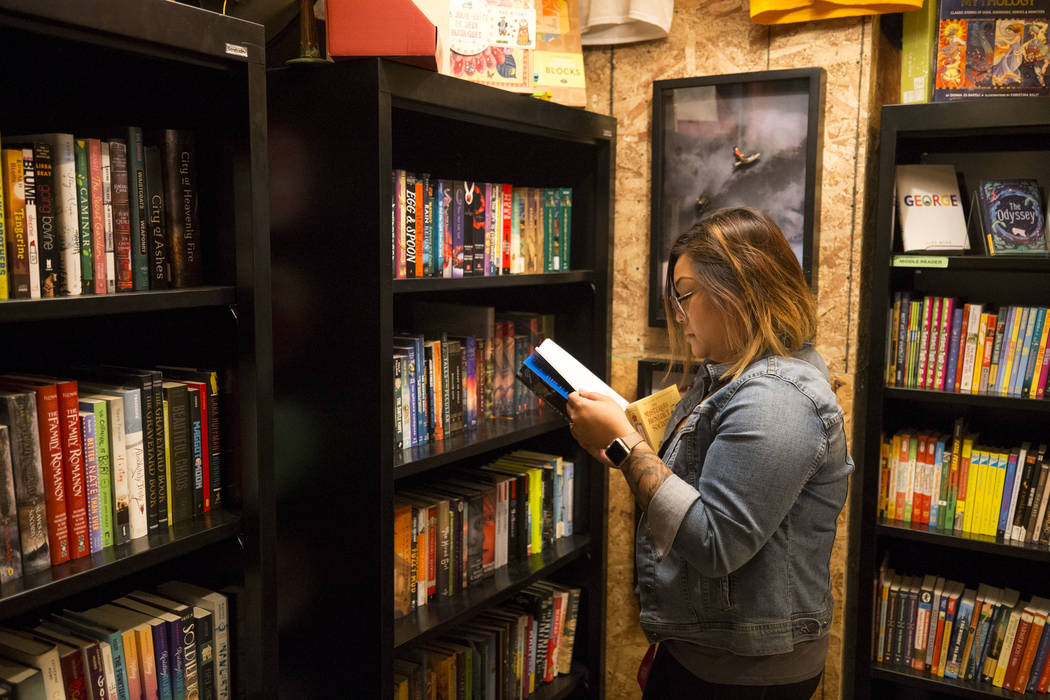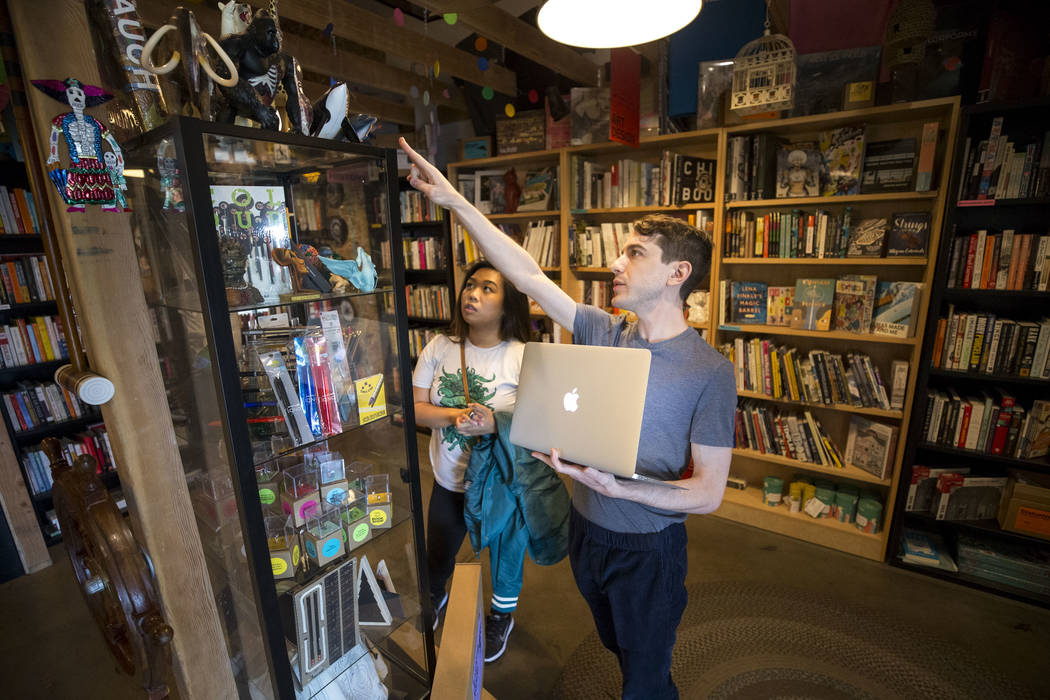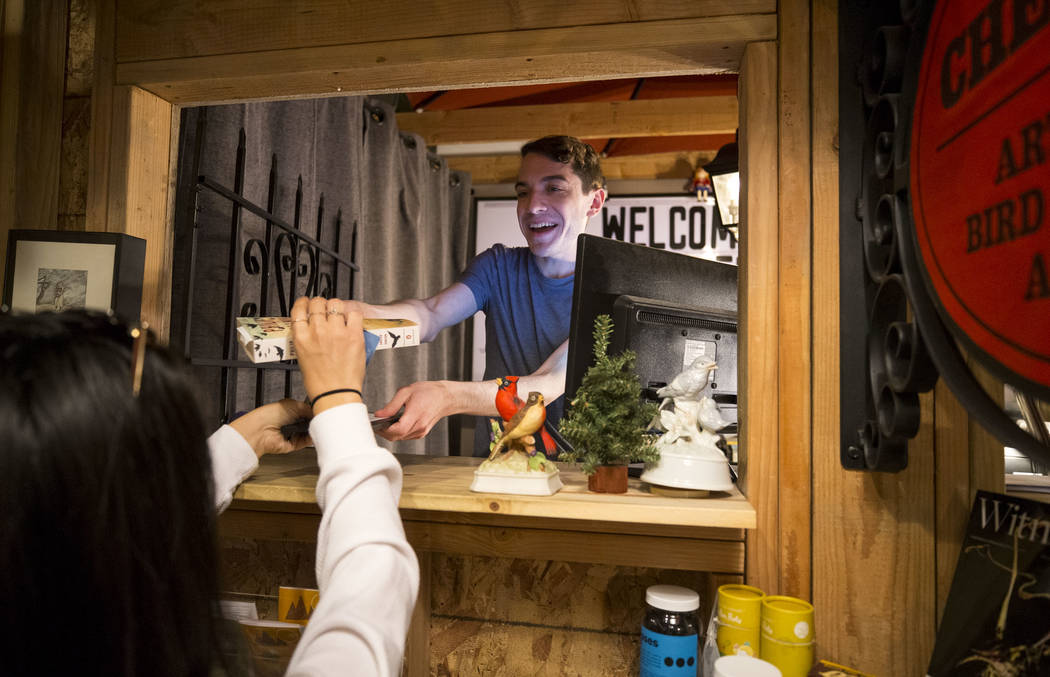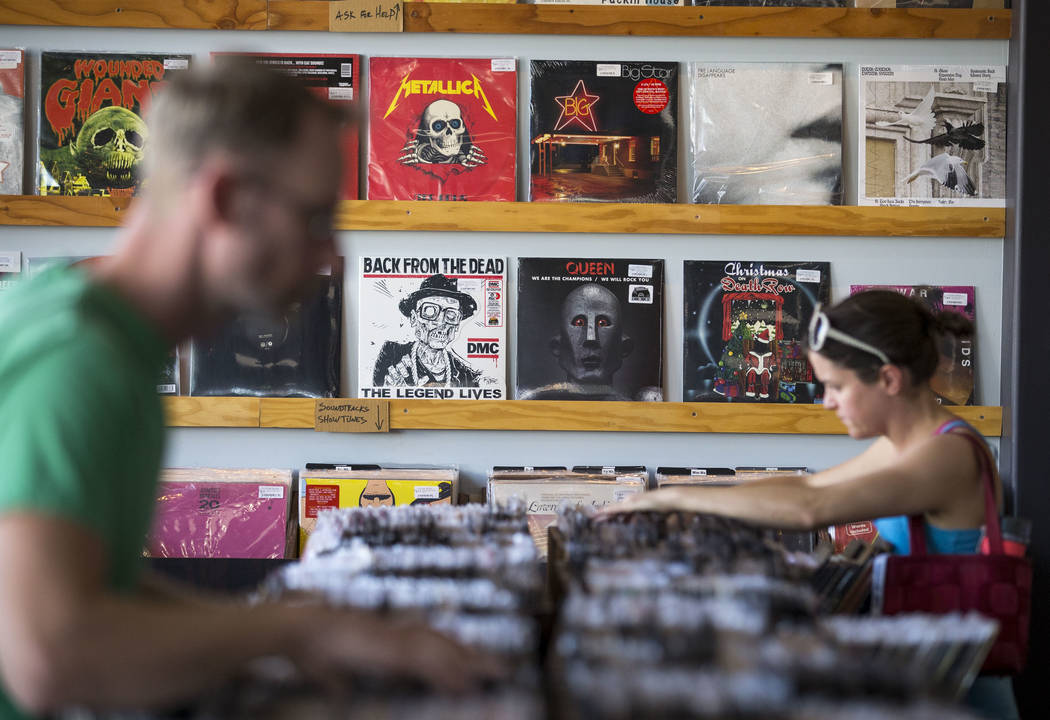 While a 2-year-old girl made faces at a caged bunny late Saturday morning at The Writer's Block bookshop in downtown Las Vegas, other patrons stood among shelves, engrossed in books they had chosen.
The shoppers were a welcome Small Business Saturday sight for Writer's Block co-owner Drew Cohen.
"You never really know what you're gonna get on any given weekend, even during the holiday season, when you're a mom and pop store," said Cohen, 30, who opened the shop with his husband, Scott Seeley, three years ago on Small Business Saturday. "It is nice to have a day that sort of enshrines the idea of supporting your small businesses in the community."
The National Retail Federation forecast that 35 million Americans would shop for holiday gifts on Small Business Saturday, which credit card giant American Express created in 2010. The Small Business Administration said an estimated 112 million Americans spent a combined $15.4 billion at independent neighborhood retailers and restaurants on Small Business Saturday in 2016.
"I think it's important to support people who create jobs in your community and who work in your community," Cohen said. "It's nice to have people who live in the same city as you picking and suggesting things for you to consume, whether they be books as in our case or music in the case of a record store … that's a really valuable thing."
Besides books, The Writer's Block also offers eclectic merchandise, such as fine art statuettes, bookmarks made in-house and anatomy model kits. Karyn Panem and her friend Ashia Joseph, both 24, were both buying the kits, Panem of a bear, Joseph of a human brain.
Joseph, who lives in the Bay Area, said she visited the Writer's Block specifically to buy a "trinket" because she already has too many books.
"It's cool to do all the big mainstream stuff, but if I can help someone with their business, I like to," Joseph said. "This is a rare find … This is much cooler than going into a Barnes & Noble."
Across the street, at 11th Street Records, Leilani Longo held a plastic-wrapped Julian Lennon album, which she'd chosen for sentimental reasons. A song on the album reminds her of her grandmother's passing, and Julian Lennon was the first concert she took her daughter to.
"I used to have this once upon a time, but I never saved any of my LPs and I wish I had," said Longo, 58, of Las Vegas. She added that she feels closer to the community when she shops at locally owned businesses.
"I think it's encouraging for people who are just starting out to say 'Look, these small businesses can prosper,'" she said.
Record shop patrons Mike Wojcenovich and Kate Young, both 31, were in town to visit family for Thanksgiving. Young said the couple, who lives in Nova Scotia, visits its local record shop in Halifax every week and wanted to continue the tradition in Las Vegas.
"I like supporting the guy," Young said of her Halifax dealer. "He does it by himself, he's got a family, he just bought a house. It's nice to know that he can do what he loves, and we can help him do what he loves by getting some cool stuff."
Meanwhile, in Henderson, many businesses celebrated Small Business Saturday by participating in Shop Small Henderson at the Henderson Events Plaza.
The event featured dozens of white tents sheltering candle-makers, jewelry designers, picklers and local bakers, including Melanie Brown, who started her novelty bakery, Little Sweet Somethings, three years ago.
"This comes easy to me and I really enjoy it," Brown, 43, said, beaming as she showed off her homemade caramel apples, cake brownies and chocolate-dipped pretzels.
"And it's a need!" Brown, of Henderson, said with a laugh. "Sugar is a need."
Gina Bankole, 51, owns Gina Bees, a shop offering Shea butter body products and beeswax candles.
"I just started experimenting and tinkering around in the kitchen and made my first candle a few years ago," said Bankole, who — started her business a year ago and works full time as an eighth-grade geography teacher. "This is my creative outlet in my free time, my little bit of happiness."
Bankole, a Las Vegan, said she loves the independence and challenge of owning a business.
"It feels good to make something myself and use myself," Bankole, 51, said. "A lot of creativity goes into each product I make. They're all made with love."
Contact Kimber Laux at klaux@reviewjournal.com. Follow @lauxkimber on Twitter.