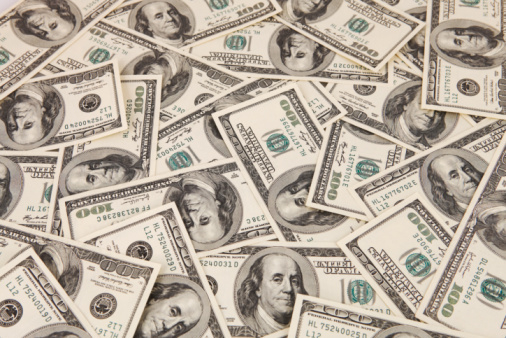 Las Vegas Global Economic Alliance, in a strategic plan released Wednesday, plans to emphasize regional development leadership, elevate Southern Nevada as a global business location, become a force in community development and achieve operational excellence.
LVGEA, a public/private organization dedicated to improving local economies, also announced a budget of $5.4 million and launched the Engage Southern Nevada investment campaign, which aims to raise $2.5 million each year for three years.
The budget is the largest in the organization's history. In the past, it was funded at $1 million to $2.5 million.
LVGEA's $5.4 million budget comprises $1.5 million from the state and $1.4 million from existing members. Fundraising should supply the final $2.5 million if all goes as planned.
"In order for us to compete with other cities in the region, we have to do this," President and CEO Tom Skancke said of the fundraising campaign.
He compares Las Vegas to Phoenix and Denver economic efforts, which are endowed with $4 million to $5 million.
In 2006, the Utah Legislature funded the USTAR Economic Development Initiative with $179 million, as well as $15 million in ongoing annual funding to attract science, technology and research business.
Skancke said the investor campaign started this past week and LVGEA will reveal its donors by mid-November.
"This is the first time this community has given at this level for this size of investment in the history of economic development," Skancke said.
Among LVGEA's 12-month goals is to directly recruit 42 businesses to the state. Skancke said the organization is on track. As for its community-building efforts, LVGEA has partnered with Southern Nevada Strong and various chambers of commerce, and it meets monthly with city and county officials to discuss incentives and strategy.
Other milestones include marketing and rebranding Las Vegas as a global business hub and building and retaining workforce in the region.
Internally, LVGEA is hiring two support staff positions, one administrative position and vice presidents of public affairs and business intelligence.
Though it was reorganized in 2012 and rebranded this year, LVGEA has roots dating to 1956.
LVGEA was known as the Nevada Development Authority until it was restructured in 2011 by Assembly Bill 449, which called for reform of the state's economic development systems.
"Two years ago, the Southern Nevada community adopted a new vision for economic development with the reorganization of the NDA into LVGEA," Glenn Christenson, chairman of the LVGEA Executive Committee, said in a statement. "Today, we are delivering on the new mission and a redefinition of economic development. Over the next few years, the LVGEA will expand its programs and become an engine, not only of economic development, but of community development."
The organization focuses on developing the economies of Las Vegas, Clark County, Henderson, North Las Vegas, Boulder City, Mesquite and Nye County.