Las Vegas hospitality robot maker to go public
Updated November 16, 2023 - 4:57 pm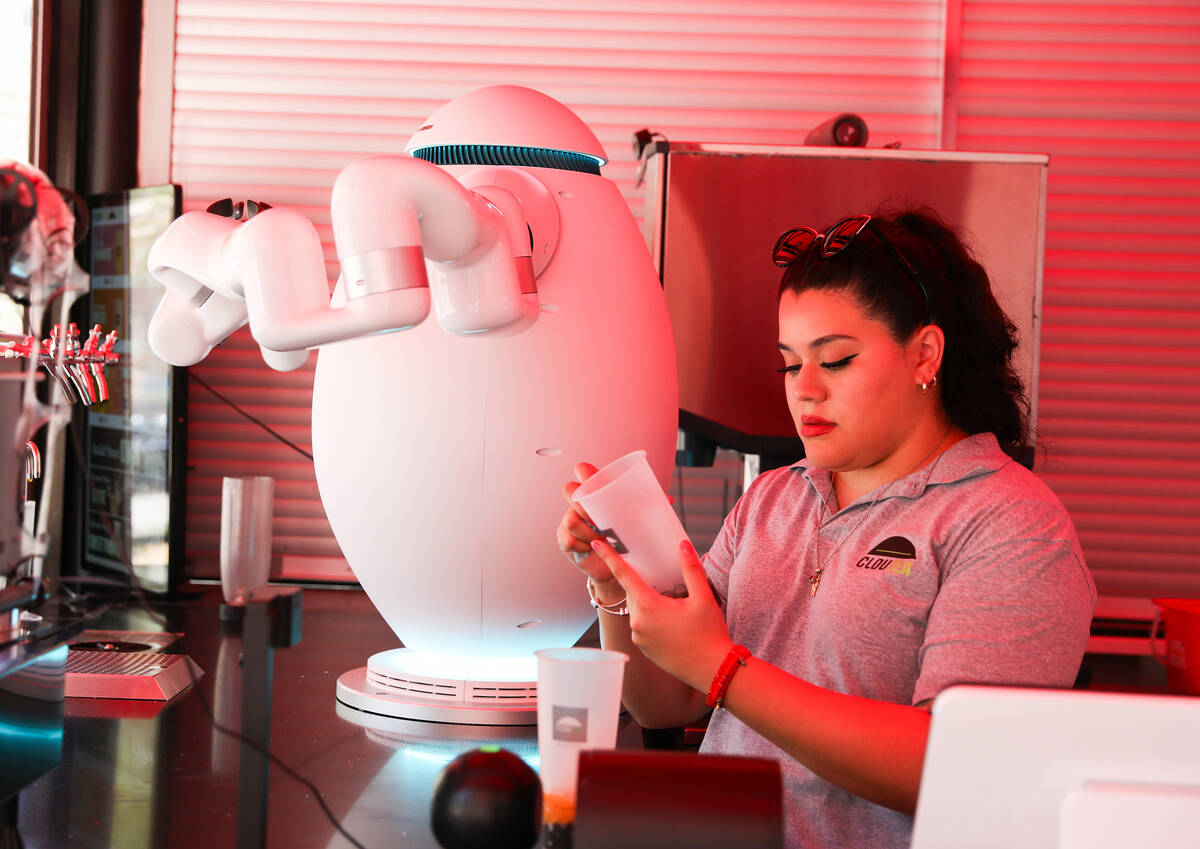 A Las Vegas technology company looking to bring robots to the hospitality and service industry is set to go public on Friday.
Richtech Robotics is set to offer 3 million shares of stock on the Nasdaq for an estimated $4 to $6 per share, which can raise $12 to $18 million for the company, according to documents filed with the U.S. Securities and Exchange Commission. A spokesperson for Richtech Robotics said the IPO should go on the NASDAQ on Friday.
The stock ticker symbol for Richtech Robotics will be RR.
Richtech Robotics first filed documents on its plans to conduct an initial public offering in September. The company plans to spend 35 percent of funds raised on research and development, 25 percent to boost inventory and increase product delivery, another 25 percent on marketing efforts and 15 percent to supplement its working capital.
Founded in 2016, the company creates robots to supplement the workforce of hotels, restaurants and cleaning companies. Some of Richtech Robotic robots can clean floors while others can deliver food to tables in a restaurant setting and ride elevators in hotels. The company's Adam robot can work as a bartender or barista.
Richtech Robotics has said it isn't focusing on replacing humans with robots.
"We believe our products not only provide a solution to the labor challenges faced by businesses today, but also a way to improve guest experience, lower operation costs and complexity, and provide a path to growth and scalability," said Richtech Robotics in a filing to the SEC.
There could be opportunity for the company's robots as 82 percent of hotel operators surveyed said they are experiencing a staffing shortage, according to a report from the American Hotel and Lodging Association. For restaurants about 62 percent of operators surveyed said they don't have enough staff to meet customer demand, according to a report from the National Restaurant Association.
Even though Richtech Robotics said it's not trying to put humans out of work in the hospitality and service industry, there are some concerns that hotel and restaurant jobs could eventually be taken by robots. This concern was a key point in recent labor negotiations between Culinary Local 226 and major resort operators in Las Vegas. Operators agreed to a sizable severance package if an employee's job is cut and replaced by technology.
Besides selling robots Richtech Robotics is also selling boba tea as it recently started a boba tea franchise called Cloutea, which already has a location open on the Strip, where Adam robots will make boba tea and other beverages. The company's goal is to open 100 Cloutea locations per year and eventually expand the franchise to Europe and Southeast Asia, according to the SEC documents.
Contact Sean Hemmersmeier at shemmersmeier@reviewjournal.com or follow @seanhemmers34 on Twitter.