Las Vegas infomerical convention attendees aim for 'seen on TV' success
September 15, 2016 - 10:07 pm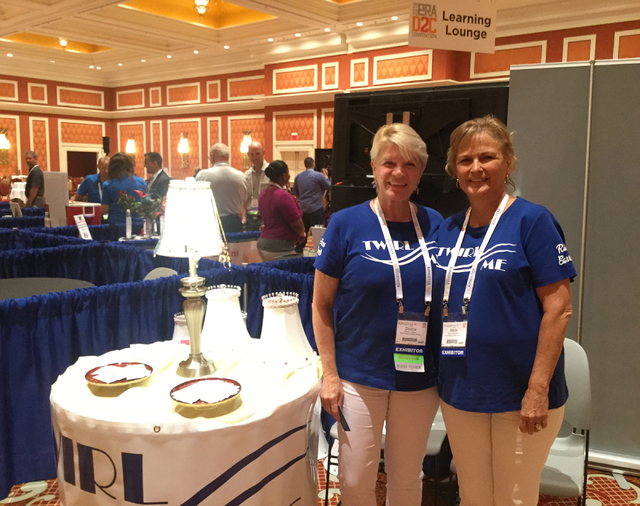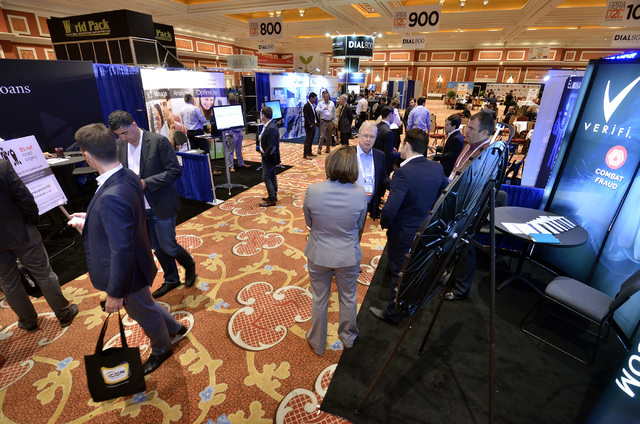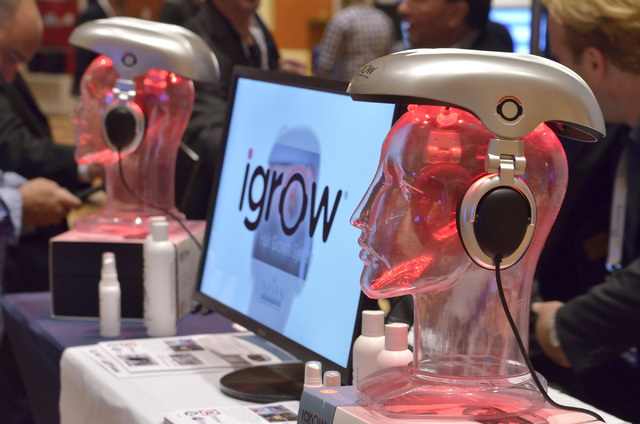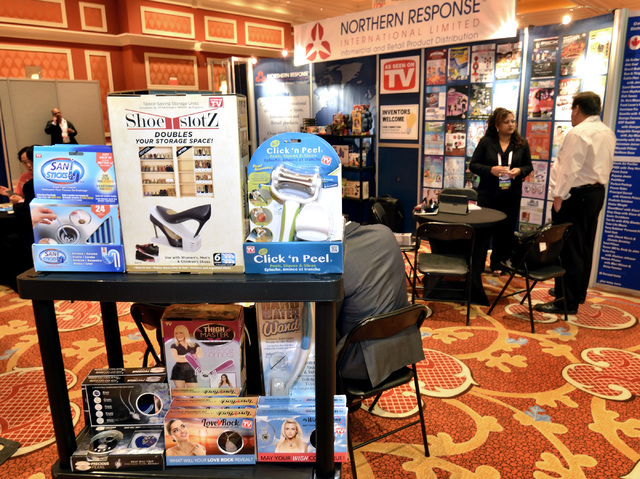 Donna Stokes hopes you'll see her on an infomercial marketing her new invention: the twirling lamp shade, born of frustration eight months ago.
"I bought the same pair of earrings three times," Stokes said, because her earrings kept disappearing into her monster-sized jewelry box.
"I pulled everything out of that jewelry box, and I discovered jewelry that I had forgotten about, jewelry that I didn't know I had, and jewelry that I thought I had lost," she said. She wanted to be able to see her jewelry in an organized way, so she began pinning her necklaces, bracelets and earrings onto her bedside lamp shade.
"Every time I walked inside that room and turned that light on, my jewelry lit up," she said.
Stokes, from Neptune Beach, Florida, was one of 30 inventors who attended an infomercial industry convention, D2C, at Wynn Las Vegas on Wednesday and Thursday hoping to be the next "as seen on TV" success story. She and another inventor, Freddy Lee, from Boynton Beach, Florida, are poised to have that chance.
"A lot of the deals happen after the show, but these two people, at least, got confirmation that they will be negotiating a deal," said Ronny Smith, managing director of InventHelp Intromark, an inventor service company.
Stokes' final product is a cotton-linen material lamp shade, allowing her to hang heavy jewelry without impacting the material. It's used with an LED light bulb so her jewelry won't become hot to the touch. She also designed a piece of plastic at the bottom of the lampshade making it compatible with any lamp made in the U.S., she said.
Stokes finished her first round of negotiations with a home-shopping network Thursday, and expects several more rounds of negotiations over the next month. Those negotiations could culminate, she said, with her presenting her lampshade on television.
Meanwhile, Lee just entered into conversations with a home-shopping network that is interested in manufacturing and marketing his invention: a folding table that can attach to a couch.
"We had a party, and I had one of the folding tables right here (beside the couch), I was getting up (from the couch) … and every time I got up I was hitting my knees on the table," Lee said, adding that he grew frustrated and eventually disassembled the table. "The minute I took the table out, something shot into me and I said, 'If I had something that was very close and tight to the chair, to the sofa, that would be great, and then I could just open it."
Lee said he hopes to sell the flip-top table for $20, and seeing his product on a big-brand infomercial "would be a dream come true."
Other inventions at the show ranged from a pop-up camping grill to beauty products.
"Direct response is a very tricky area," said Smith of InventHelp Intromark. "You can think that you have a really special product that would fit in the 'As Seen on TV' section and it fails. I've been doing this for 16 years and I'm always surprised at what does and doesn't make it."
Some 150 exhibitors filled the exhibition hall during the convention, marketing new direct-to-consumer tools to 2,500 attendees.