Las Vegas jobless rate jumps to 14 percent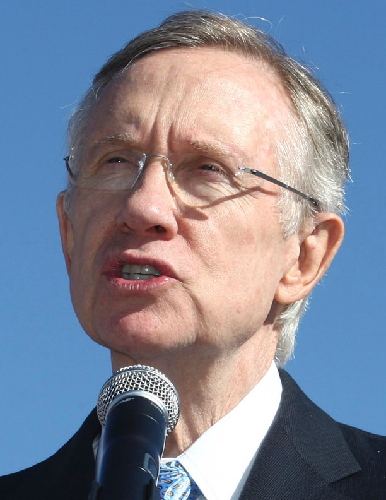 The nation's party animal got left out of this bash.
Thirty-four states celebrated lower jobless rates in April, as improved economic conditions spurred hiring.
As for Nevada? The Silver State was one of the unlucky ones, posting jobless gains that pushed its unemployment to record numbers.
Nevada's unemployment rate rose from 13.4 percent in March to 13.7 percent in April. Unemployment in Las Vegas surged past 14 percent for the first time, going from 13.8 percent to 14.2 percent month over month.
Just five other states — Colorado, Indiana, Iowa, Texas and Utah — experienced jumps in joblessness from March to April. Unemployment in 10 states didn't change in the period.
A year ago, Nevada's jobless rate was 11 percent, while unemployment in Las Vegas was 10.5 percent.
"This trend reflects how hard we've been hit by this recession," said Bill Anderson, chief economist for the state Department of Employment, Training and Rehabilitation, which researches the jobless numbers. "We climbed from below-average unemployment (before the recession) to the second-highest rate in the nation, and as a result, it's going to take us longer to come out of it."
Only Michigan had higher joblessness than Nevada in April. And even Michigan saw its unemployment rate dip, from 14.1 percent in March to 14 percent in April.
The new numbers "are not a surprise" when you consider Nevada's employment mix, which goes heavy on residential building, commercial construction and discretionary spending on travel and entertainment, said Brian Gordon, a principal in local research and consulting firm Applied Analysis.
Take construction: At its June 2006 peak, the industry employed 148,800 Nevadans and accounted for roughly 12 percent of the state's jobs. By April, builders had slashed 86,100 positions from their payrolls, and construction had dipped to 62,700 jobs, or less than 6 percent of the work force. What's more, laborers are still receiving pink slips: Contractors cut 700 Nevada jobs in April, the employment department found.
The government sector pared 1,000 positions in April — a number that's likely to rise after July 1, when fiscal 2011 starts and tighter budgets force leaner staffs, Anderson said.
Some sectors did manage to grow from March to April: The state saw 2,500 new jobs, mostly in retail and hospitality.
But year over year, job cuts visited virtually every major industry, including leisure and hospitality, manufacturing, finance, information technology and the combined category of trade, transportation and utilities. Adding jobs were education and health services, mining and professional and business services, which include law firms, accountants and architects, among others.
The local jobs base shrank 4.6 percent overall year over year, shedding 38,700 jobs from its April 2009 count of 836,100 jobs. The state's jobs pool contracted 3.5 percent, with 40,500 lost jobs out of an April 2009 total of 1.2 million positions.
Nationwide, employers added a net 290,000 jobs in April, the most in four years, the U.S. Department of Labor reported this month. The U.S. unemployment rate, though, rose to 9.9 percent as hundreds of thousands of job hunters — feeling more confident about their prospects — resumed or started searches.
Similar work-force growth happened in Nevada. The labor force rose by 18,400 people year over year in April, including 12,700 people in Las Vegas. That's an increase of 1.4 percent statewide and 1.3 percent locally.
The labor pool expanded as students, seniors, stay-at-home spouses and other demographic groups that traditionally don't take jobs outside the home began looking for work out of economic necessity, observers said.
In all, 193,000 Nevadans were out of work and looking for jobs in April. Las Vegas claimed 140,900 of the state's unemployed.
Official jobless numbers don't include discouraged workers who've quit job-hunting or part-timers who'd rather work full time. Include those groups, and joblessness in Nevada is likely well over 20 percent, experts have said.
Observers said Nevadans should expect the state's job market to slump at least through 2010.
Some categories, such as retail and hospitality, are showing smaller year-over-year job losses, which indicates that those sectors are stabilizing, Gordon said.
But the state will probably see unemployment "bounce around along the bottom" for several more months, he added, and employers will require fundamental improvement in the economy for several quarters before they're willing to invest in fresh personnel.
"Nationally, they'll want to see demand for tourism increase, which would suggest people are traveling more and seeking out Las Vegas as a destination," Gordon said. "Locally, they'll need to see more general consumer spending in the local economy and demand for housing and other goods and services."
Anderson wouldn't speculate on whether Nevada could overtake Michigan as the nation's worst employment market, and he said monthly data can vary substantially. May could very well bring a smaller jobless rate, he said.
Still, Nevada will continue to struggle in the near term relative to the rest of the country, and even as job losses lessen somewhat, job growth is unlikely before the end of 2010 because of the state's reliance on building and discretionary spending.
"That's the core of our economy, and it's going to take a while for those areas to recover," Anderson said.
The Associated Press contributed to this report. Contact reporter Jennifer Robison at jrobison@reviewjournal.com or 702-380-4512.
Graph: 40 month unemployment trendline