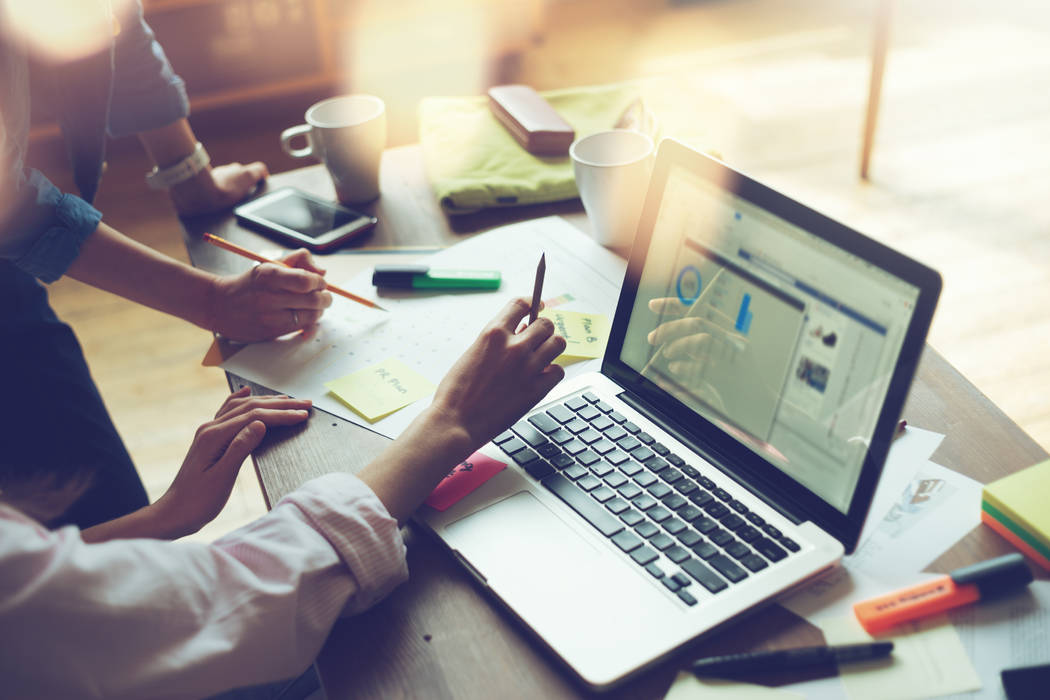 A lot of new companies are getting started in Las Vegas, but they lag in how much and how fast they grow when compared with other metropolitan areas, a new study finds.
An analysis of startup activity across 40 metro areas and all 50 states being released Thursday by the Kauffman Foundation found that the local and state startup scenes tell two different stories.
"Las Vegas does not do very well on growth entrepreneurship (a metric of how much startups grow) compared to other metros, but Nevada does pretty well on growth entrepreneurship compared to other smaller states," said Arnobio Morelix, a consulting data analyst for the Kauffman Foundation.
The foundation found that Nevada startups see an average of 66.2 percent employment growth in their first five years, while Las Vegas startups see an average of 54.1 percent employment growth.
Morelix said Las Vegas could bolster its startup community by increasing resources for entrepreneurs, including mentorship opportunities, and expanding access to capital.
"Some people have a lot more access to capital than others. Not because their business is inherently better, but because maybe they are in the right location, the right city. Maybe they have the right family network. Maybe it's because they went to the right schools," Morelix said. "Maybe it's because, frankly, they are not part of a racial minority or they are not women. We know that the playing field is not level."
Nationally, most startups get their startup money from angel investors, traditional bank loans and the founders' personal savings accounts.
Las Vegas has struggled to meet demand for microlenders, which are financial institutions willing to lend businesses up to $50,000, according to the U.S. Small Business Administration.
Finding ways to address the shortcomings in Las Vegas' startup scene is a major opportunity, Morelix said.
Contact Nicole Raz at nraz@reviewjournal.com or 702-380-4512. Follow @JournalistNikki on Twitter.