Las Vegas mall Cheyenne Commons seized through foreclosure
August 22, 2017 - 4:49 pm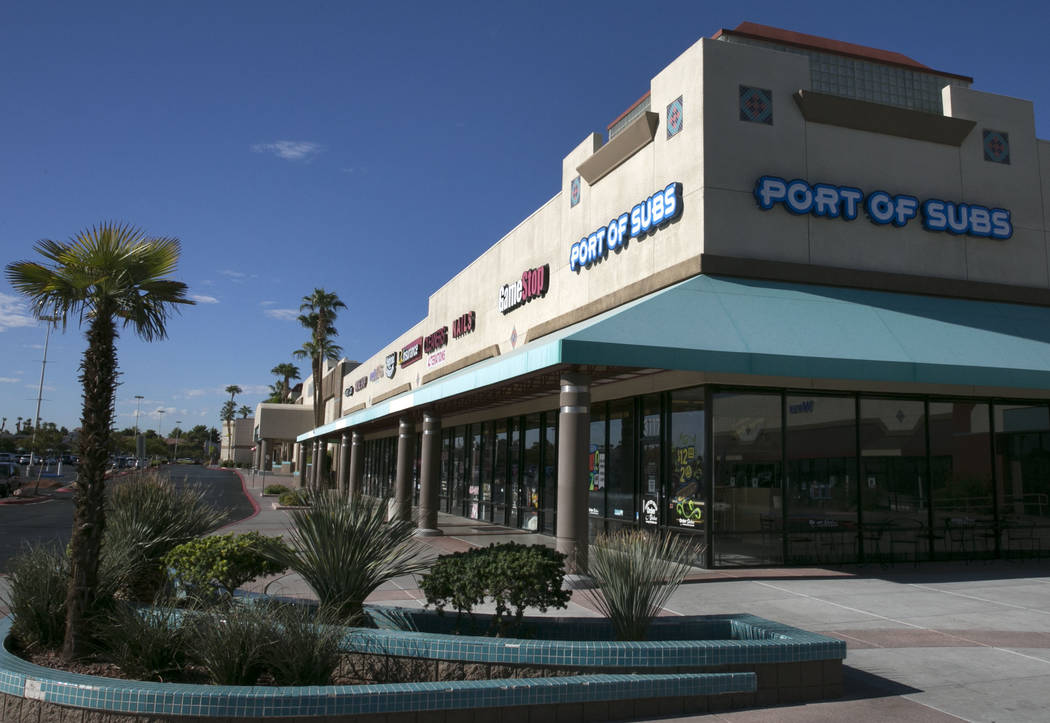 A Las Vegas strip mall has been seized through foreclosure in another sign of brick-and-mortar retail's ongoing struggles.
Cheyenne Commons, at the southwest corner of Rainbow Boulevard and Cheyenne Avenue, was repossessed Aug. 4. The foreclosure came four months after a judge appointed a receiver to take charge of the 34.7-acre plaza, property and court records show.
Tenants include Walmart, Ross Dress for Less and Marshalls, but the roughly 361,500-square-foot center also has more than a dozen vacancies.
U.S. retail stores have been closing at a record pace this year, locking their doors in Las Vegas and elsewhere. Plenty of shopping centers in the valley are filled with tenants and customers, but others grapple with empty stores and light foot traffic.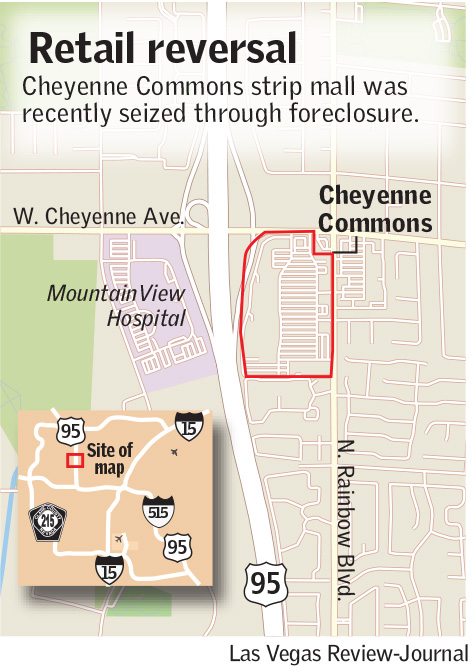 Scot Marker of Colliers International, a former listing broker for Cheyenne, said he's seen "quite a few" plazas go into foreclosure and that Cheyenne Commons had "been on the watch list for some time."
A tenant at Cheyenne, who spoke on condition of anonymity, said the plaza's foot traffic has been the same for a long time. He said management is working to fill vacancies but that prior owners "kind of washed their hands of the place a while back."
Cheyenne Commons was built in 1993, county records show, and acquired by Kimco Realty Corp. as part of its 2006 purchase of investment firm Pan Pacific Retail Properties. The new landlord obtained a $55 million mortgage on the plaza in fall 2006, according to court records.
Kimco teamed with Prudential Real Estate Investors, now known as PGIM Real Estate, on the Pan Pacific buyout. Prudential sold its stake in Cheyenne Commons in 2010, but Kimco remained an owner.
A notice of default was filed against the property in mid-March, and lenders sued the landlord in Clark County District Court on March 29 to have a receiver operate the center. A judge granted the request a week later, and lenders foreclosed this month.
Kimco's senior vice president of investor relations and strategy, David Bujnicki, said in an email that the firm would not comment on the foreclosure.
Today, Cheyenne Commons is 70 percent occupied, said Deana Marcello, a senior associate with Logic Commercial Real Estate, which took charge of the leasing when the receiver was appointed.
By comparison, Southern Nevada's retail market has an 8.3 percent vacancy rate, according to Colliers.
Logic has "renewed several tenants," and no stores have left since the firm got the listing. Management also is negotiating with national retail tenants, Marcello said in an email.
Kimco, based in New Hyde Park, New York, says it's one of the largest publicly traded owners and operators of open-air shopping centers in North America, with 510 properties totaling 84 million square feet.
Still, Cheyenne Commons wasn't its first retail plaza in Southern Nevada that went into foreclosure.
It acquired Green Valley Town & Country, at the northwest corner of Green Valley Parkway and Sunset Road in Henderson, as part of the Pan Pacific purchase. The anchor, an Albertsons grocery, closed in 2014, and lenders foreclosed on the center last fall.
Marker, its current listing broker, said in February that the strip mall was 67 percent vacant. He said this week that the vacancy rate is "not much better" but added the plaza is being repainted and that he has a few prospects for the anchor space.
Contact Eli Segall at esegall@reviewjournal.com or 702-383-0342. Follow @eli_segall on Twitter.