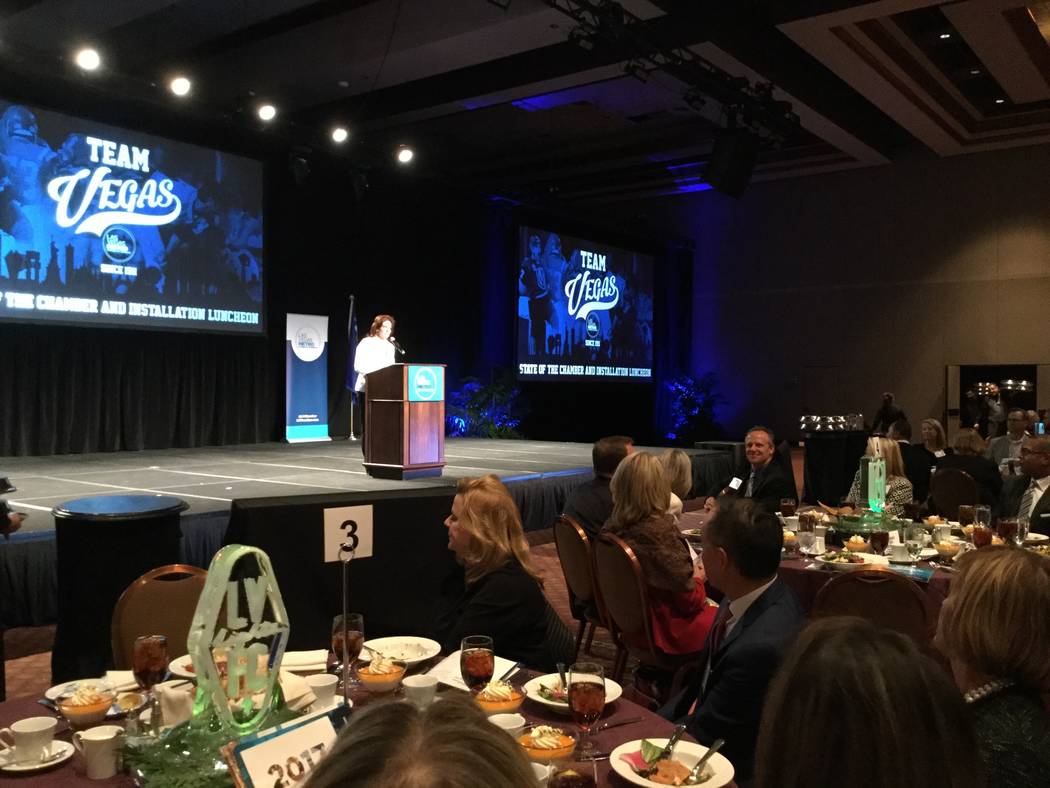 The Las Vegas Metro Chamber of Commerce is launching three new programs in 2018.
Michael Bolognini, chamber chairman, said Wednesday that a program called Access Las Vegas will be aimed at higher-ups.
"It's designed to support C-Suite executives who are new to the Las Vegas area, need to quickly learn how our town works, and can get connected to other businesses and community leaders fast. Think of it as speed dating," he said during the chamber's Installation Luncheon at MGM Grand.
The first Access Las Vegas will be held March 13 and 20.
The chamber will also launch a small business task force, Bolognini said.
"Its mission will ensure the Chamber continues a full court press in support of the benefits, expertise and resources needed by small businesses to grow and thrive," he said.
Cara Clarke, a chamber spokeswoman, said the task force will likely be formed in February.
Bolognini said the chamber will also roll out mini-expos, allowing local businesses to participate in a more affordable trade show.
Clarke said the expos will be "more intimate" and "more social than a traditional trade show" and help small businesses gain exposure to potential new customers.
Contact Nicole Raz at nraz@reviewjournal.com or 702-380-4512. Follow @JournalistNikki on Twitter.