Las Vegas Mexican restaurant Casa Don Juan plans to expand
September 4, 2017 - 2:55 pm
Updated September 4, 2017 - 3:17 pm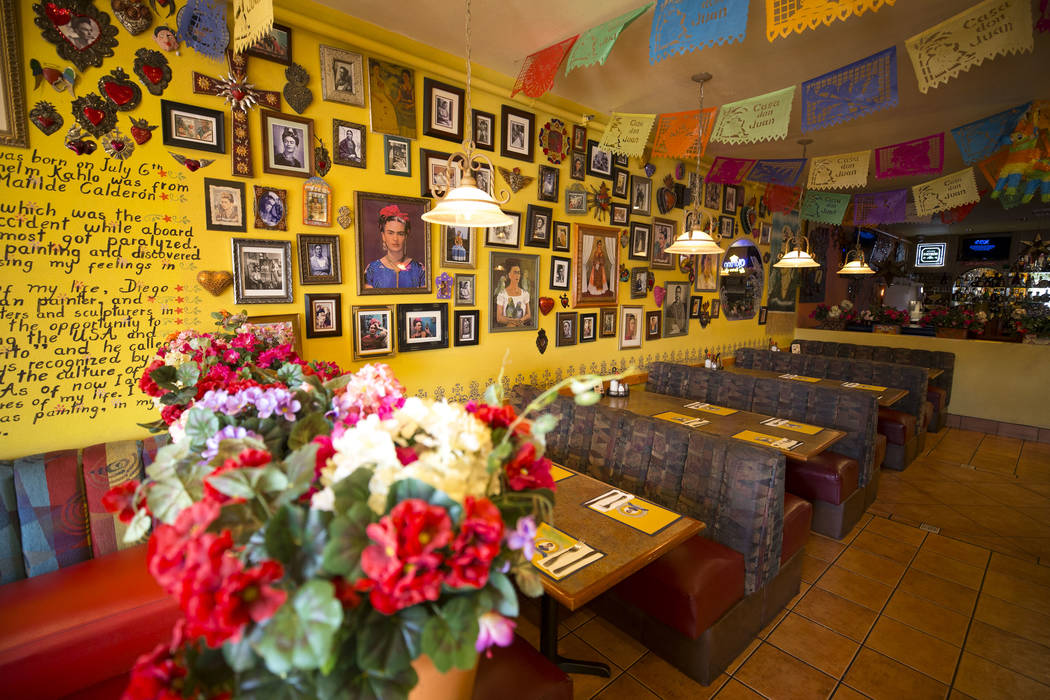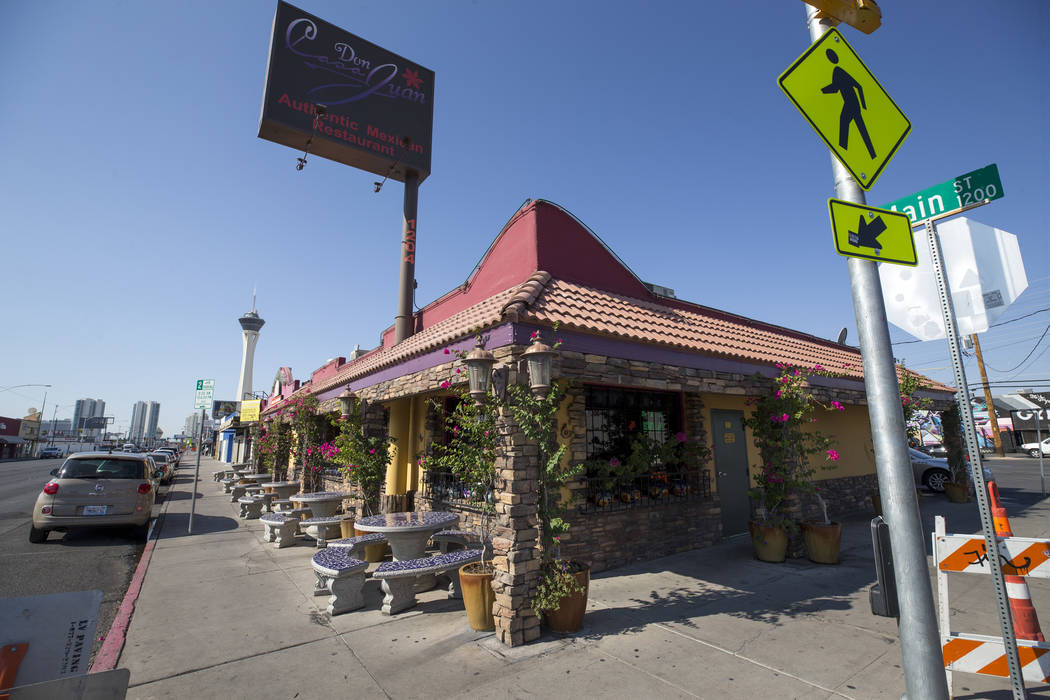 If you've ever stood starving on Main Street in downtown Las Vegas, waiting for a table to open up at Casa Don Juan, you may have better luck in the future.
A planned expansion will significantly grow the popular downtown eatery if the City Council gives the green light later this month.
The project council members are slated to consider has been scaled back from the roughly 11,000 square-foot expansion of the restaurant at 1204 S Main St., in the heart of the Las Vegas Arts District, that the owners first proposed. That's the result of compromises to address concerns raised by a pair of downtown organizations.
The plans call for adding a second story to the current building, demolishing adjacent buildings to the south and allowing the restaurant to grow beyond 7,900 square feet.
Nevada Preservation Foundation Executive Director Heidi Swank expressed concern last month that the expansion could make the restaurant look out of place on the stretch of Main Street dominated by single-story, mid-century buildings.
"I love Casa Don Juan as much as anyone," Swank said. "I think we all agree they are very good partners on Main Street. This is about ensuring good planning on Main Street."
Owner Raul Gil agreed to set back the second story from Main Street, creating an outside terrace overlooking Main Street so the "impact of the building isn't as drastic," architect Oscar O'Keefe said.
That will reduce the restaurant's footprint from the proposed total of nearly 19,000 square feet while increasing the outdoor dining space on the second floor, O'Keefe said.
Rebecca Miller of Main Street Las Vegas LLC supports the expansion, but told the Planning Commission last month she worried more restaurant patrons would make parking in the area even tighter. Gil purchased new nearby lots for parking, however, and Miller said last week the problem had been "addressed and solved."
Contact Jamie Munks at jmunks@reviewjournal.com or 702-383-0340. Follow @JamieMunksRJ on Twitter.