Las Vegas prime shopping target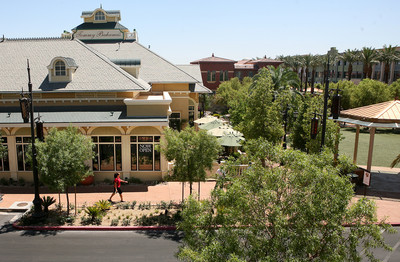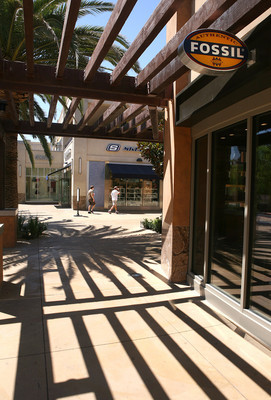 Consumer spending has slowed and Las Vegas has lost domestic travel due to higher fuel prices, but the weak U.S. dollar makes Las Vegas a prime retail destination for foreign tourists, a local retail broker said.
Developments such as the 1.5 million-square-foot Town Square on Las Vegas Boulevard and 700,000-square-foot Tivoli Village at Queensridge are setting new standards for one-of-a-kind shopping experiences, CB Richard Ellis senior associate Zack Hussain said.
More than 15 big-name tenants have signed at Tivoli Village, including Grand Lux Café, Tommy Bahama, David Barton Gym, Ritual Salon and Spa and AG Jeans, he said.
Town Square, which opened in November, has generated a "critical mass" of gross leasable area with various destination points such as movies, restaurants and boutique shops, Hussain said.
CB Richard Ellis reported second-quarter retail vacancy of 5.82 percent, up from 4.57 percent the previous quarter and the highest rate since 1999.
Five out of nine submarkets in the Las Vegas Valley posted increased vacancy rates, led by the southwest submarket at 11.14 percent. The lowest rates were in the east and Nellis at 2.47 percent and 2.76 percent, respectively.
Hussain said a lot of "power centers" are coming on line and bankrupt retailers such as Linens 'n Things are closing stores here ranging from 10,000 to 30,000 square feet.
"It gives landlords a chance to remerchandise and bring in new retailers to the market," he said. "When there were big-box retailers looking at the area, there was no opportunity. This gives them a chance to gain market share."
Average monthly retail lease rates remained steady at $2.21 a square foot, down one cent from the first quarter, CB reported. There was some movement within submarkets as the central east, northwest and southwest all saw an increase. The southwest had the highest rate of $2.67 a square foot.
The Las Vegas-based Applied Analysis research firm put retail vacancy rate at 6.0 percent on 50 million square feet of inventory, up from 5.3 percent in the first quarter and 3.3 percent a year ago.
The market expanded by 325,000 square feet during the second quarter, with negative absorption, or the amount of space taken by retail tenants, of 19,000 square feet, Applied Analysis reported.
"The latest market activity reflects the performance of the overall economy," principal Jeremy Aguero said. "Continued softness in the residential market, elevated gas prices and layoffs in several key sectors have all contributed to more cautious spending by consumers and businesses alike."
Retailers are feeling the effects of the cooling economy and weak housing conditions, a midyear retail report from Marcus & Millichap brokerage firm said.
Food and energy costs continue to rise, putting a greater strain on household budgets, while job losses during the first half hampered consumer confidence and further restrained discretionary spending, the report said.
These trends were especially apparent in markets that posted the most impressive gains during the housing boom, including Phoenix, San Bernardino-Riverside (Calif.), Las Vegas and several metro areas of Florida.
Las Vegas fell seven spots from last year to No. 20 among 43 markets in Marcus & Millichap's retail rankings.
Retail construction increased about 40 percent from last quarter to more than 7 million square feet and is down just 14 percent from a year ago, CB reported.
Three shifts a day are working on Tivoli Village, said Frank Pankratz, president of developer Executive Home Builders. Leases are signed or about to be signed for 70 percent of the space, he said.
The timing for a fall 2009 opening is excellent, Pankratz said.
"The quality and value that it's going to add to not only Queensridge, but the whole area … and the convenience is phenomenal," he said.
Other notable projects in the works include M Resort at Las Vegas Boulevard and St. Rose Parkway, scheduled to open in early 2009 with 1 million square feet of retail and eight restaurants, and the 61-acre Union Park development in downtown Las Vegas planned for 475,000 square feet of retail.
Colliers International showed overall vacancy of 4.0 percent in the second quarter. Power centers, those anchored by big-box retailers such as Wal-Mart, Target and Home Depot, posted the lowest vacancy rates at 2.3 percent, while neighborhood centers had the highest rates at 4.9 percent.
Contact reporter Hubble Smith at hsmith@reviewjournal.com or 702-383-0491.