Las Vegas ranks No. 4 US city for homeownership
September 13, 2016 - 2:40 pm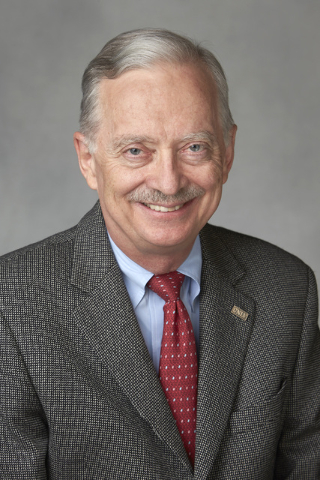 Las Vegas might be a good place to settle down into homeownership.
According to a new report from Bankrate.com, "Best and Worst Metro Areas for Homeowners," Las Vegas ranked No. 4 out of a list of the 50 largest metropolitan areas, by population, across the U.S.
Claes Bell, certified financial analyst and data and automation editor at Bankrate.com, said the report was constructed to assess metro areas based on which region had the best reward at the end of homeownership, and if potential homeowners had an easy time obtaining ownership and the level of affordability, or sustainability, of living in a particular area for the long term.
In total, eight factors were used to rate each metro: home affordability and price appreciation, property taxes, cost of homeowner' insurance, energy and maintenance costs, foreclosures, and rent hedging — where people buy homes to protect themselves against rising rents.
Each factor was given a score of 1-10, with 10 being the highest rating in that category. The metros were then ranked based on a total score closest to 80, a perfect score.
Locally, Las Vegas scored 56.98 points, giving it its No. 4 rating. The top three metropolitan areas, in descending order, were the Portland, Phoenix and Atlanta metropolitan areas. The cities had scores of 60.85, 58.01 and 57.55, respectively.
Areas the Las Vegas Valley scored high on included home-price appreciation, the cost of homeowners' insurance and maintenance costs. The scores on each factor rested at 9.25, 9.23 and 8.95, respectively.
Las Vegas also scored low on its energy costs under Bankrate.com's survey. The Las Vegas metro scored 5.86 points on the report.
Mark Vitner, managing director and senior economist at Wells Fargo, said much of the price appreciation on existing single-family homes has been driven by recovering from the recession when the valley was plagued with thousands of homes that had negative equity and many others heading into foreclosure.
"That time has passed," Vitner said. "We don't have that dark cloud hanging over the market anymore."
Stephen Miller, director of the UNLV Center for Business and Economic Research, said more than 70 percent of the homes were underwater at the beginning of the recession, but that number has fallen somewhere around 20 percent.
Still, the regional number is higher than the national average of homes containing negative equity, which sat at 12.1 percent in the second quarter, according to data released from Zillow in August.
Foreclosure activity has slowed in the valley. At the beginning of 2009, Realtytrac.com reported one in 14 homes in Nevada received a notice of foreclosure. That number as of July 2016 rose to one in every 735 homes in Nevada.
On home price appreciation, Miller is expecting 5 percent to 6 percent increases in home prices year-over-year through the third and fourth quarters of 2016, which he said was a healthy rate. If home prices rise too rapidly, concern over a bubble starts to grow.
The median home price gains have been a little higher than that so far this year. The median home price in the valley rested at $236,000 for existing single-family homes at the end of July, a gain of 7.3 percent over the same time in 2015, according to data from the Greater Las Vegas Association of Realtors.
The rise in home prices across the valley isn't just being caused by economic recovery.
Vitner said there is a retirement class of homebuyer that is financially stable and looking to retire to lower tax areas, such as Nevada.
On top of that, Las Vegas is becoming more diverse, Vitner said. It's no longer just chasing whales but is also going after more entertainment dollars.
Las Vegas is diversifying to bring in a new set of industries such as life science, health care and others, away from gaming, Vitner said.
"That makes the economy more well-rounded," he added.
The Bankrate.com study also looked at other variables including affordability.
On that topic, Miller said Las Vegas is ahead of the national average. The national average of 65.8 percent — which equates to the percentage of people who can afford the median-priced home in a specific region — was about 3 percent lower than the local average. That number rested at 68.6 percent.
Still, one class of buyer has had trouble getting their needs met for housing.
The entry-level homebuyer has had trouble in the Las Vegas market because of market factors, including investors snatching up properties during the recession, and the rising cost of land since the recession, Vitner said. This is on top of an increase in regulatory hurdles builders have to go through to start a residential project, he added.
"A lot of builders find that they can't do entry-level building profitably, so they're just hasn't been a lot of entry-level housing being built," Vitner said.
Overall, housing is still affordable and looks attractive because of low-interest rates, Vitner said.
Average home prices are also in line with Las Vegas' income levels, but Vitner said income growth has been lagging and there's a wide gap in the millennial age group's earnings.
Vitner said some of the millennial group is reaching the age where homeownership rates increase by about 25 percent — the 36-44 age range. But there is one issue.
"The leading edge of millennials are getting to that age group, but they haven't earned enough income to save for a down payment or to qualify for home mortgages.