Las Vegas residents get their iPhone XS and iPhone XS MAX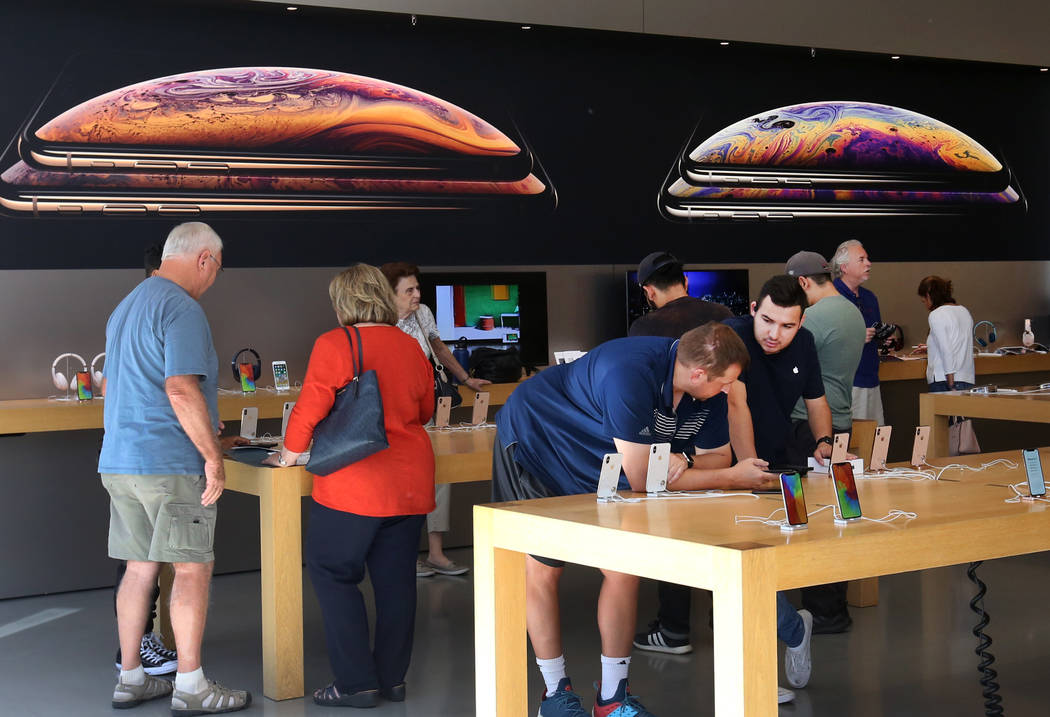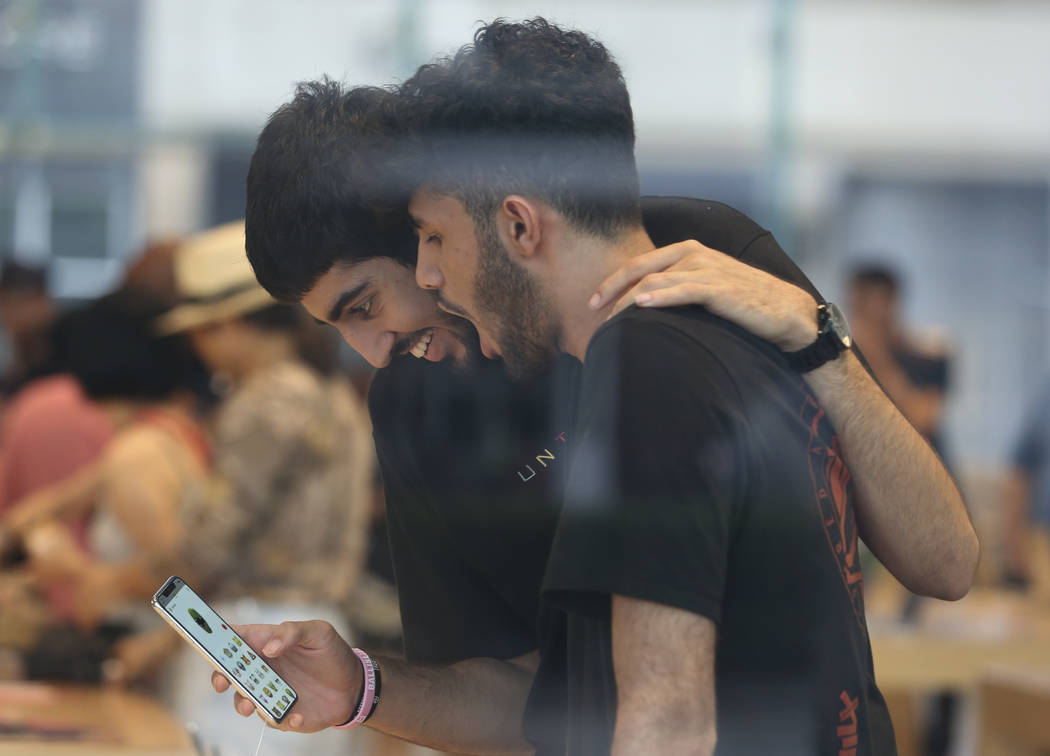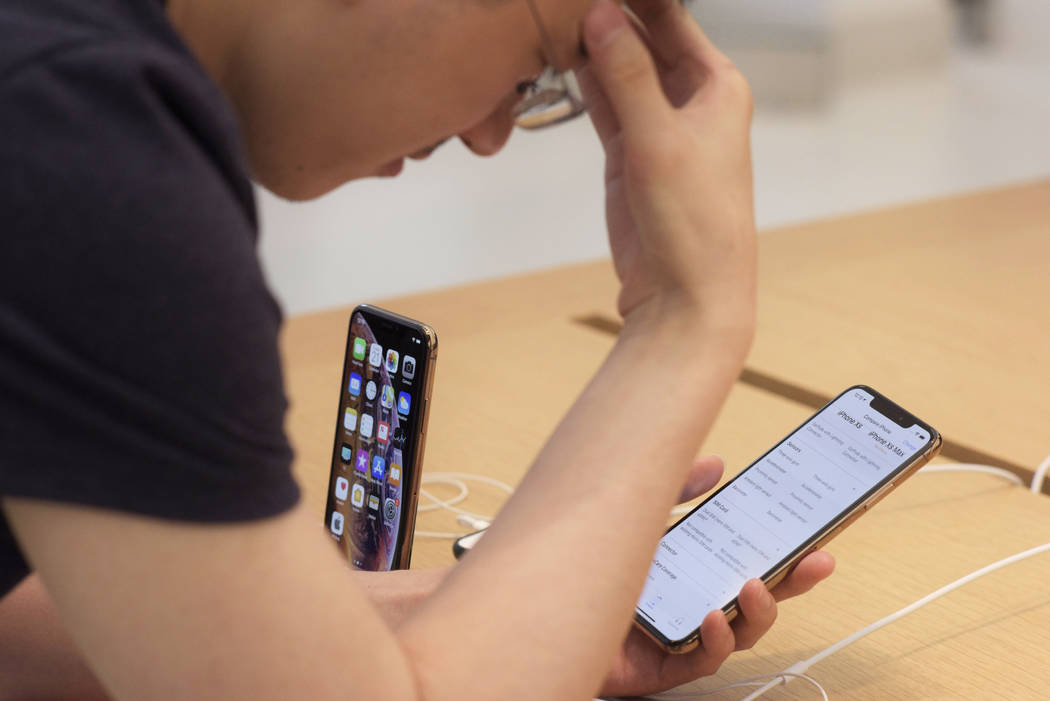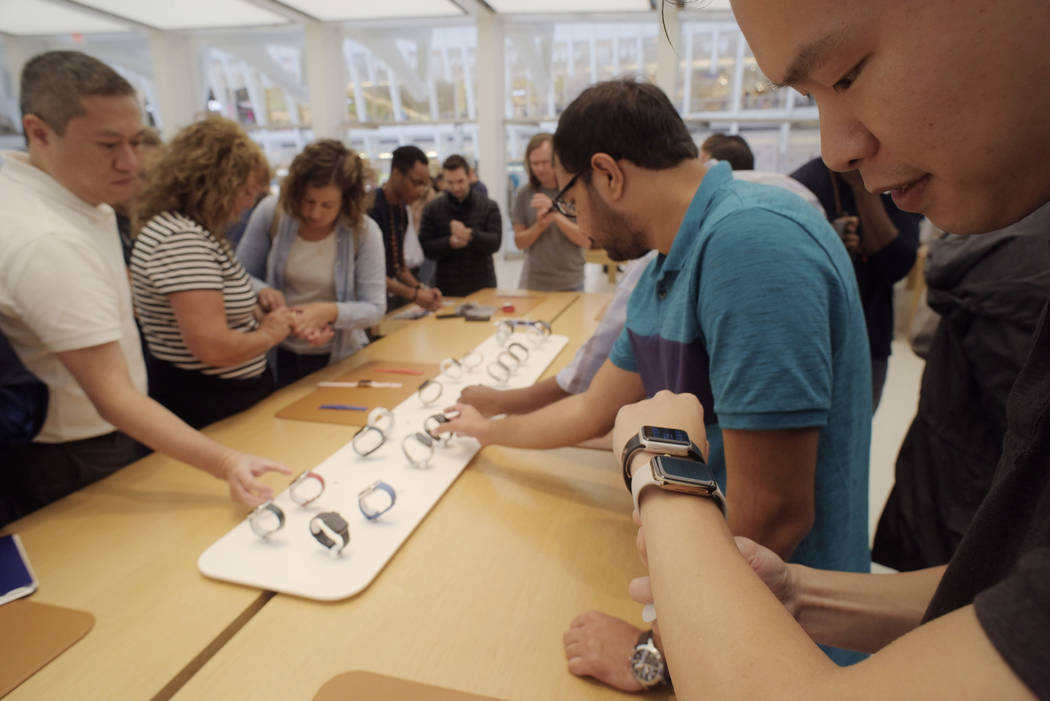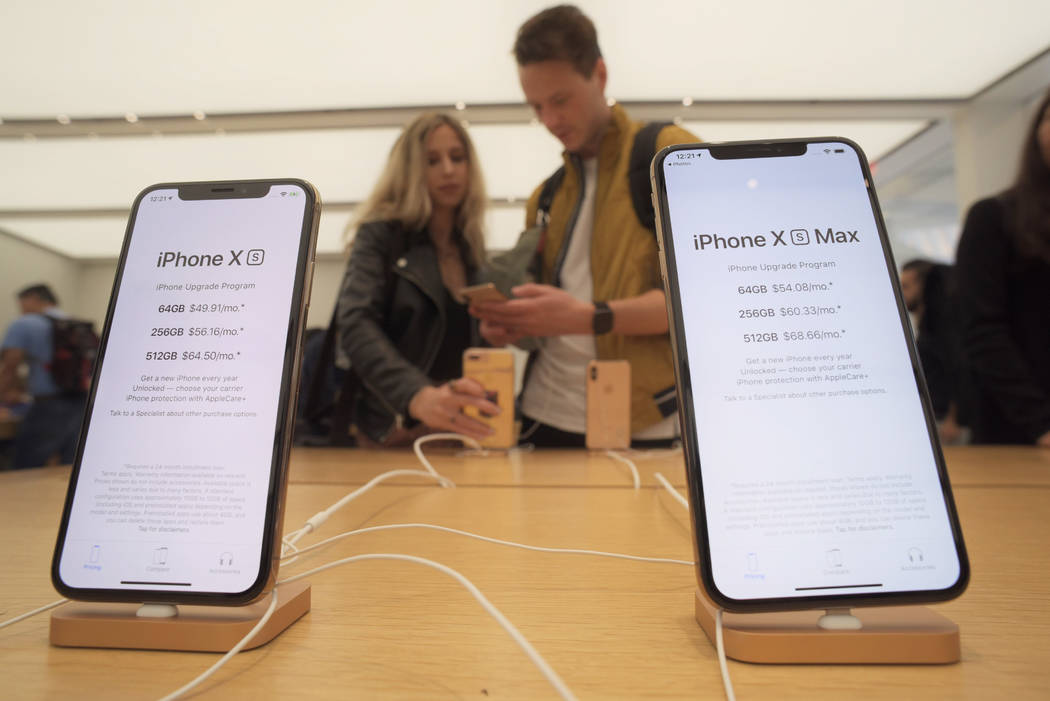 Apple's newest iPhones hit stores Friday, but many Las Vegas residents didn't have to worry about the hours-long wait made famous by the tech company.
At the Summerlin Apple store, customers said their wait times often lasted less than 15 minutes after reserving the phone ahead of time.
"The process was painless," said James Vakos, 66, a resident in Summerlin as he sported an Apple watch and white Apple store bag. "I probably waited in line five minutes before I got called into the store."
Apple's newest phone in stores starts from $999. The iPhone XS replaces the iPhone X with a display that largely runs from edge to edge, getting rid of the surrounding bezel along with the home button. Many tasks require swipes rather than presses and the fingerprint ID sensor is replaced with facial recognition to unlock the phone.
The iPhone XS MAX goes for $1,099. Essentially the "Plus" version of the iPhone XS, the phone is about the size of the Plus, but with more room for the display.
Las Vegas resident Jade Yap, 41, said he's tried other smartphone brands in the past, but the seamless integration between Apple products keeps him coming back.
"I tried switching to Samsung, the Note, then I found out it's hard to convert to another product," he said. "Everything's so intertwined nowadays."
The timing of the new releases came just in time for Las Vegas resident Stephen Black, 32, who dropped his iPhone 6 in the bathtub two weeks ago.
"I'm excited," he said. "We have everything Apple."
Apple will release the iPhone XR next month, with a price tag of $749. As with the XS models, buyers will get an edge-to-edge screen to minimize wasted space. There's more display than the regular XS, but the phone itself is also larger — just not as large as the Max. The XR won't have the dual-lens camera, though Apple says it can offer the blurred-background effect with software.
Contact Bailey Schulz at bschulz@reviewjournal.com or 702-383-0233. Follow @bailey_schulz on Twitter. The Associated Press contributed to this report.