Las Vegas small-business owners can get help to grow
September 2, 2016 - 6:52 pm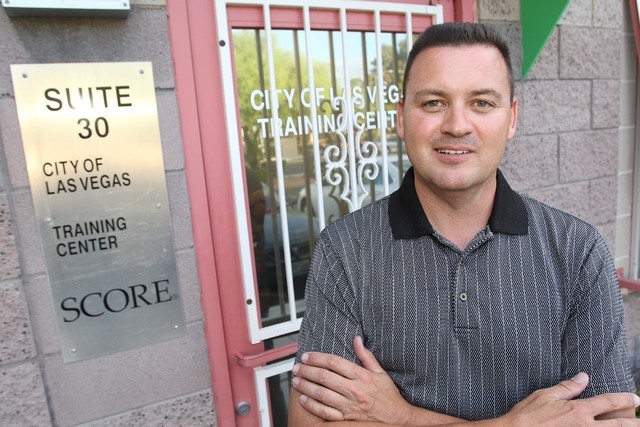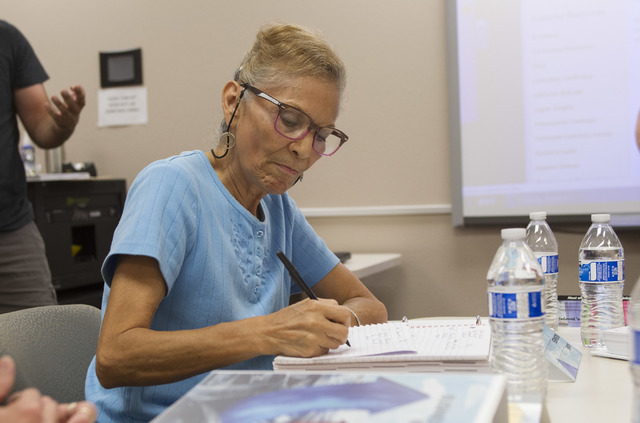 Murray Hickman III, 44, worked for his father's telecommunications company for 17 years before taking the reins about three years ago.
As Hickman's father nears retirement from Diversified Communications, which he founded in 1988, his son has plans to expand it.
As the economy recovers, Hickman is one of many small-business owners ready to grow, but working out the logistics.
At one point, the family communications business had eight employees but business slowed with the recession. Hickman said he's confident that he'll be able to find a couple of qualified crews, but is also looking for new ways to increase his business.
"I'm just trying to find the right combination of marketing and networking," Hickman said.
Local business leaders say that small businesses looking to expand often lack mentorship and access to capital.
The Nevada Small Business Development Center held a class Wednesday night called NxLeveL for Micro-Entrepreneurs at the Urban Chamber of Commerce. The class was intended to help local entrepreneurs.
Shaundell Newsome, an instructor for the program, said small businesses lack access to training and sometimes need a strong foundation.
Newsome, who founded a marketing and communications firm after working as a marketing director for Station Casinos, said that having a strong business plan is key, because it lays out how the business will be funded, marketed and how it will attract customers, among other plans.
"It's the most crucial component. Planning is the key to anything and especially small business," Newsome said.
"The perception that small businesses exist just to make money is the one that gets them into trouble," Newsome said. The successful ones "are the ones that come with the mindset of solving a problem in the market."
Roy Brady, lead lender relations specialist with the U.S. Small Business Administration's Nevada office, said that loans through its program have increased in recent years, with a small dip this fiscal year.
The program is intended to provide an incentive for banks to offer small loans to businesses by guaranteeing much of the risk in the event of a default.
For fiscal year 2013-14, the program had 350 loans totaling $134.2 million. But for fiscal year 2015-16, which ends Sept. 30, 495 loans totaled $178.1 million through the first 11 months.
Brady said the decline in loans this year likely has to do with lenders giving more conventional loans and not needing to go through the SBA program.
Brady added that other reasons for the dip could be that banks are changing lending strategies.
To help facilitate lending, the Las Vegas Latin Chamber of Commerce recently announced a new partnership with the Valley Economic Development Center's Nevada Business Opportunity Fund. Through the partnership, chamber members will receive guidance for small-business loan applications. The fund's program offers loans as low as $1,000 and as high as $500,000 for existing and startup businesses.
Hickman said he's learned a lot since he started running his business a few years ago. Looking back, he said he wishes he had done so sooner.
"It's a lot more work but it's a lot more rewarding," he said.
Contact Alexander S. Corey at acorey@reviewjournal.com or 702-383-0270. Find @acoreynews on Twitter.