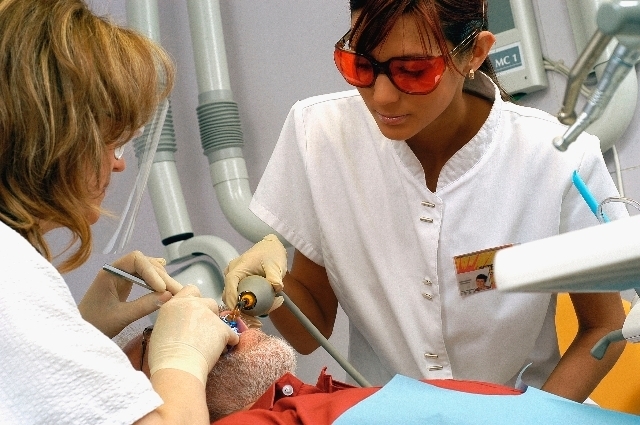 Six doctors in Las Vegas are creating same-day crowns using E4D NEVO Scanner and Design Center, which debuted at The Las Vegas Institute for Advanced Dental Studies in August.
The scanner uses blue-laser technology, which allows for quick data capture. The design center is a laptop computer that processes and aligns scans.
Participating doctors are Michael Flores, Joe Willardsen, My G. Tran, Huai Phen and Richard Walker of the UNLV School of Dental Medicine, and Otabor Okunday of the VA Dental Service Hospital.