LAW QUARTERLY: Nonprofit transparency targeted
January 30, 2014 - 2:57 pm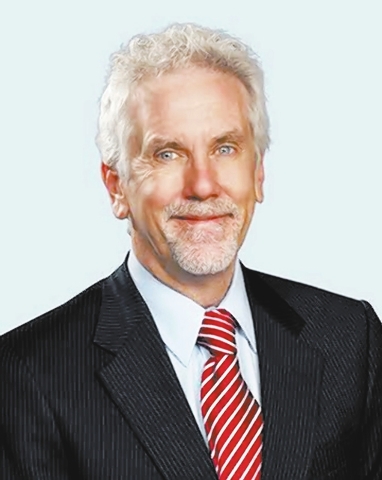 Almost 15,000 nonprofit groups are registered in Nevada, but only 4,681 are tax-deductible organizations, according to the Alliance of Nevada Nonprofits.
Thanks to Assembly Bill 60, which went into effect Jan. 1, Nevada requires a nonprofit corporation to register with the Nevada secretary of state before it solicits tax-deductible charitable contributions within the state.
Previously Nevada had no charitable solicitation registration laws.
"Nobody likes new regulations but the sector has agreed that additional transparency is important," said Phil Johncock, executive director of the Alliance for Nevada Nonprofits. "Nonprofits are created in the public eye."
Under the law, a registering nonprofit group will file its paperwork with the secretary of state to be listed on a registry at the time it files its articles of incorporation or annual list of officers and directors by filing a financial report of its most recent tax year.
That can include a copy of a Form 990 or good faith estimates if it has not completed its first fiscal year. Among the information required is the "exact name of the corporation registered with the Internal Revenue Service, the federal tax identification number … (and) the purpose for which the corporation is organized."
Kendis Muscheid, a director with Fennemore Craig Jones Vargas, said nonprofit groups need to understand what they have to do. She said it's about "keeping current," which can be difficult when there are more than 40 states that have registration requirements.
Muscheid said these laws are about transparency.
"These types of laws are implemented to protect residents," Muscheid said. "They want potential donors to have the information."
The registry, which is accessible to the public through the secretary of state's website, will also include names and telephone numbers of officers and the name or names under which it intends to solicit charitable contributions. The secretary of state's website is nvsos.gov.
Johncock said it's about allowing the public to "look up a nonprofit and tell if they are a legitimate nonprofit entity." The registration, created by the law, doesn't validate the nonprofit group or its activities, but does show that it has complied with the filing requirements.
Johncock said that following Hurricane Katrina some people set up shop in Nevada claiming to be nonprofit groups collecting donations for victims in New Orleans. He said the new system is not easy for everyone who runs a nonprofit organization to understand.
The smaller nonprofit groups, those that make less than $50,000 a year, are about 40 percent of all nonprofit organizations in Nevada. Johncock said they've created an AB60 Compliance Tool Kit to help groups statewide comply with the filing requirements.
He said since the new law took effect the Alliance for Nevada Nonprofits' training has reached more than 1,000 staff. He said the training it has been beneficial for lawyers and accountants that work with nonprofit groups.
The Alliance for Nevada Nonprofits will hold a regional conference in Las Vegas May 8 and 9. For more information, visit www.alliancefornevadanonprofits.com
"The (nonprofit) sector doesn't like the hassle but no one argues making it easy for the consumer that is donating to the charity is in our best interest," Johncock said.
Contact reporter Chris Sieroty at csieroty@reviewjournal.com or 702-477-3893. Follow @sierotyfeatures on Twitter
LEGAL BRIEFS
Boulware nominated to federal court in Nevada
President Barack Obama has nominated Richard Franklin Boulware II, an assistant federal public defender in Las Vegas, to serve as a district judge of the U.S. District Court for Nevada.
If confirmed by the Senate, Boulware will receive a lifetime appointment and fill the vacancy created Dec. 31 when District Judge Philip M. Pro assumed senior status.
Boulware has worked at the Federal Public Defender's office for Nevada since 2007.
He has been the lead attorney handling white-collar cases since 2010.
U.S. District Court for Nevada had 3,485 new case filings in fiscal year 2013.
The court is authorized for seven judges and has one vacancy.
Federal court begins live audio streaming
Anyone who wants to listen to the hearings of the 9th U.S. Circuit Court of Appeals can do so on live audio stream.
This is the first time a federal appeals court has provided the service of online audio access. The 9th Circuit is based in San Francisco and hears appeals from California, Nevada, Arizona, Oregon, Washington, Montana, Idaho, Alaska and Hawaii.
It is one of the few federal courts that allows television coverage of some of its hearings. The U.S. Supreme Court has provided delayed audiotapes of some hearings, but bans live audio coverage and cameras.
The hearings and calendars of scheduled cases are available at www.ca9.uscourts.gov.