Lawsuit accuses Las Vegas Realtors' Association of racial bias
March 11, 2014 - 11:41 am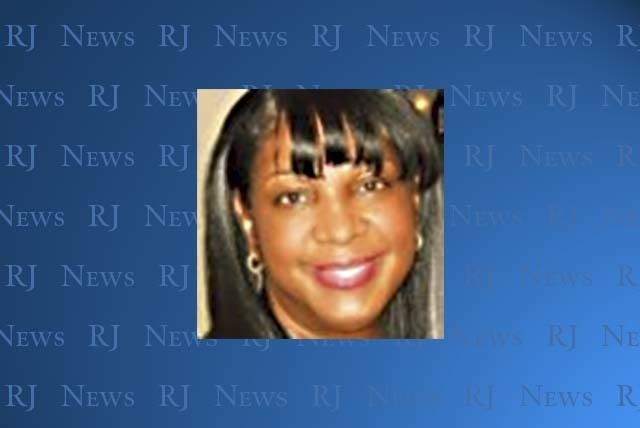 One of the city's biggest professional trade groups faces a race-discrimination lawsuit.
The 11,000-member Greater Las Vegas Association of Realtors is the defendant in the lawsuit, which claims the group has a history of discrimination against black employees.
The association's former chief financial officer, Nedra Wilson, filed the lawsuit Monday in U.S. District Court, alleging a "pattern of race discrimination and harassment" that caused her emotional distress, mental anguish and physical problems including high blood pressure. Wilson, who is black, is asking for back pay, lost benefits, additional money for lost compensation, and compensatory damages for emotional pain, suffering, inconvenience, mental anguish and loss of enjoyment of life. She's also asking that the association pay her attorneys' fees.
An association spokesman said in a statement that the group could not discuss personnel issues or pending litigation.
Wilson's lawsuit lists more than a dozen race-related complaints, but principal among them is the charge that the association punished its black employees for violations that white staffers got away with.
"The…campaign of discrimination, disparate treatment and harassment directed against Ms. Wilson and her African-American colleagues by the GLVAR, its agents and its upper management was extreme and outrageous," the lawsuit states.
Wilson, who worked for the association from July 2007 to May 2013, also alleges that some of the association's executives and elected officials used the word "n——r" routinely and at corporate functions. What's more, the association has terminated only black employees since it hired Nelson Janes as its CEO in early 2012, the lawsuit said.
According to the lawsuit, Wilson was "involuntarily terminated" after she did not "correctly and timely input cash receipts." Yet, Wilson's subordinate, who was not black, provided the bad information and was not fired.
The lawsuit adds that Wilson knew about and objected to executives' paying themselves bonuses without board approval, failing to properly manage contracts and stealing association-owned computers. When a membership inventory found nearly $15,000 missing, a black employee was fired, the claim alleges. In another assertion, the lawsuit says a white executive physically threatened a black employee. The threat went unpunished, though the black employee was subsequently reprimanded for complaining about a white coworker who was seen sleeping at her desk. Nor was any action taken against a white manager who called a black subordinate a "big, black bully," the lawsuit said.
Wilson also said she advised a black colleague to file a race and disability discrimination charge with the U.S. Equal Employment Opportunity Commission after the association denied a change in her work schedule to let her care for her dying father and ill mother. The colleague was demoted, and later had a "debilitating stroke attributable in part to workplace stress," the lawsuit said.
Wilson said she has been unable to find another job since the association terminated her.
Mark Ricciardi, a labor lawyer for the employment law firm Fisher & Phillips, said it's difficult for plaintiffs to prove they were treated differently from coworkers of another race. That's because colleagues must have truly committed nearly identical infractions, said Ricciardi, who's not involved in Wilson's lawsuit. Other employees also must have very similar circumstances.
"Were the other employees in different jobs, did they have different disciplinary histories, were they of different tenures, did they have different supervisors, were they subject to different rules and policies? The burden of proof is on the plaintiff at all times," Ricciardi said.
But it's easier to win discrimination cases if a jury is involved, said Gregg Kamer, founding partner of labor law firm Kamer Zucker Abbott. Wilson is asking for a jury trial.
"Jurors are not employers. They're employees," said Kamer, who is not involved in the case. "And they see this as, 'Who do I identify with — the employer or the employee?'"
Kamer said employers can win discrimination cases if they can show they documented poor performance over time, gave the worker an opportunity to correct problems, imposed progressively stronger discipline and fired the employee for cause.
"If they say, 'This is an at-will state and I can fire someone for any reason,' that's not going to cut it," Kamer said.
Wilson's attorney, Bob Spretnak, did not respond to an e-mail looking for clarification on how much Wilson is seeking in damages.
Contact reporter Jennifer Robison at jrobison@reviewjournal.com or 702-380-4512. Follow @J_Robison1 on Twitter.