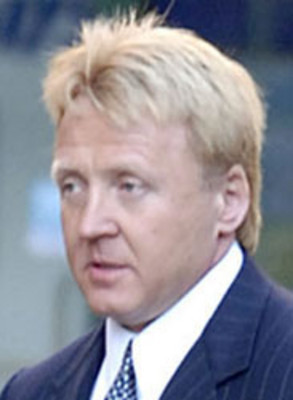 Charles "Junior" Johnson is scheduled to begin a new trial on securities fraud charges on Oct. 9 although the former PurchasePro.com CEO argues in a motion to dismiss charges that putting him on trial would violate his Fifth Amendment rights against being put in double jeopardy.
In the motion, filed Sept. 7 in federal court in Alexandria, Va., defense attorney Yale Galanter argued that U.S. District Judge Walter Kelley Jr. cannot allow a new trial because of double jeopardy. Johnson's first trial ended last year in a mistrial.
The motion recounts how former defense attorney Preston Burton Jr. was allowed to withdraw as Johnson's attorney in the midst of the criminal trial of Johnson and three other defendants last November.
Burton was permitted to withdraw after a closed hearing before U.S. District Judge Leonie Brinkema. The reason for Burton's withdrawal and the reason for the mistrial were not disclosed.
Galanter, however, provided a clue when he quoted a prosecutor's comment in his motion for dismissal.
"From what we can divine as to what happened, Mr. Johnson is the person responsible for the circumstances that led to this motion," the unidentified prosecutor told Kelley.
Galanter called the comment "an unfounded prejudicial comment."
The matter started Nov. 8 when Burton, without other parties present, asked Kelley for permission to withdraw as Johnson's attorney in the first trial.
Kelley later explained that Brinkema found Burton "had an irreconcilable conflict" preventing Burton from continuing as Johnson's attorney.
The transcript of the hearing remains sealed, however. Johnson and the public defender were not present when prosecutors argued before Brinkema, according to Galanter.
At the time, Kelley told Johnson he could either represent himself or find another attorney. Otherwise, Kelley said, he would have to declare a mistrial. After a short conference with the public defender, Johnson agreed to a mistrial. The jury later found the other three defendants innocent.
A second defense motion urges the judge to dismiss the indictment against Johnson because of alleged misconduct by the prosecution.
Attempts to reach prosecutors for comment or obtain a copies of their response to the motions failed.
The motion on misconduct said Johnson was not allowed to present evidence that supported his claims of innocence to the grand jury. The motion also said that Johnson was not allowed to testify before the grand jury.
Galanter quotes testimony from a witness who said prosecutors coached her on testimony to give, rather than seeking her version of events.
Johnson is charged with obstruction of justice, two counts of wire fraud, securities fraud and conspiracy at the Internet company.
The former dot-com billionaire co-founded the company to offer businesses a way to conduct Internet auctions for supplies they need. The criminal case revolves around claims that PurchasePro's revenue was inflated in reports to investors in 2001.
Galanter is also the defense attorney representing O.J. Simpson, who is charged in connection with armed robbery of sports memorabilia collectors in Las Vegas.