Leather Couture opening Oct. 22 in Downtown Summerlin
October 5, 2016 - 8:32 am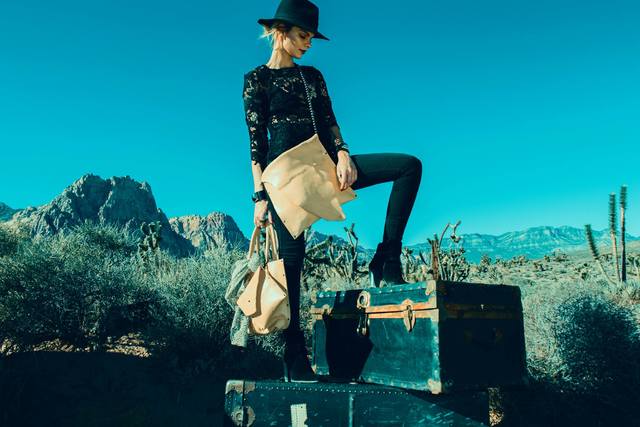 Leather Couture by Jessica Galindo will open in Downtown Summerlin on Oct. 22.
The store will feature made-to-order, handcrafted leather wares by artist, designer and Las Vegas native Jessica Galindo.
In a statement, officials noted that each piece is created from various leathers, creating an infinite number of variations in finish and detail.
"Its accessories line, which launched in 2008, has grown from each piece being single handedly made by the designer in her garage, to selling in various retail locations, gaining a vast online presence, to partnerships with brands like Zappos and Hudson Jeans, to the opening a brick and mortar store," officials said in the statement.
Leather Couture will be open Monday through Saturday, 10 a.m. to 9 p.m. and Sundays 11 a.m. to 7 p.m.
The store will be at 1980 Festival Plaza, suite 120, directly across from the Apple store.