Legal Aid Center addresses evictions as rental help winds down
Updated January 17, 2023 - 4:49 pm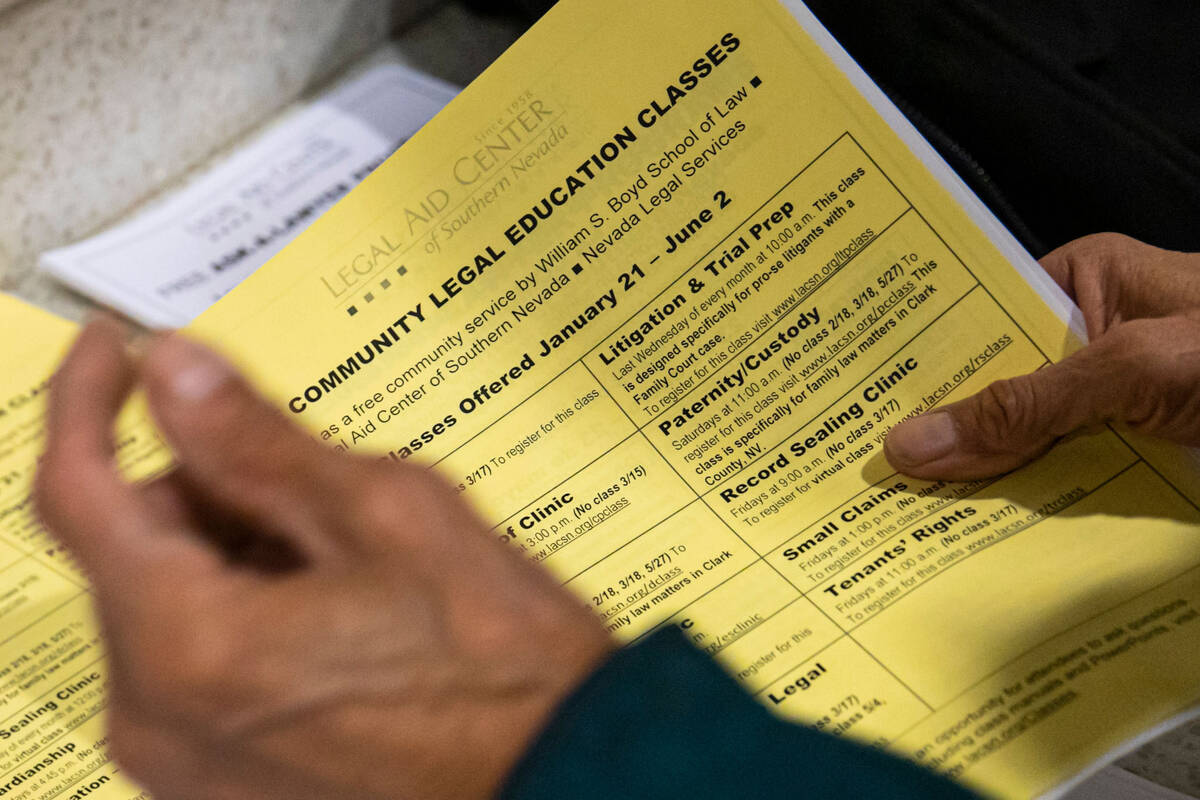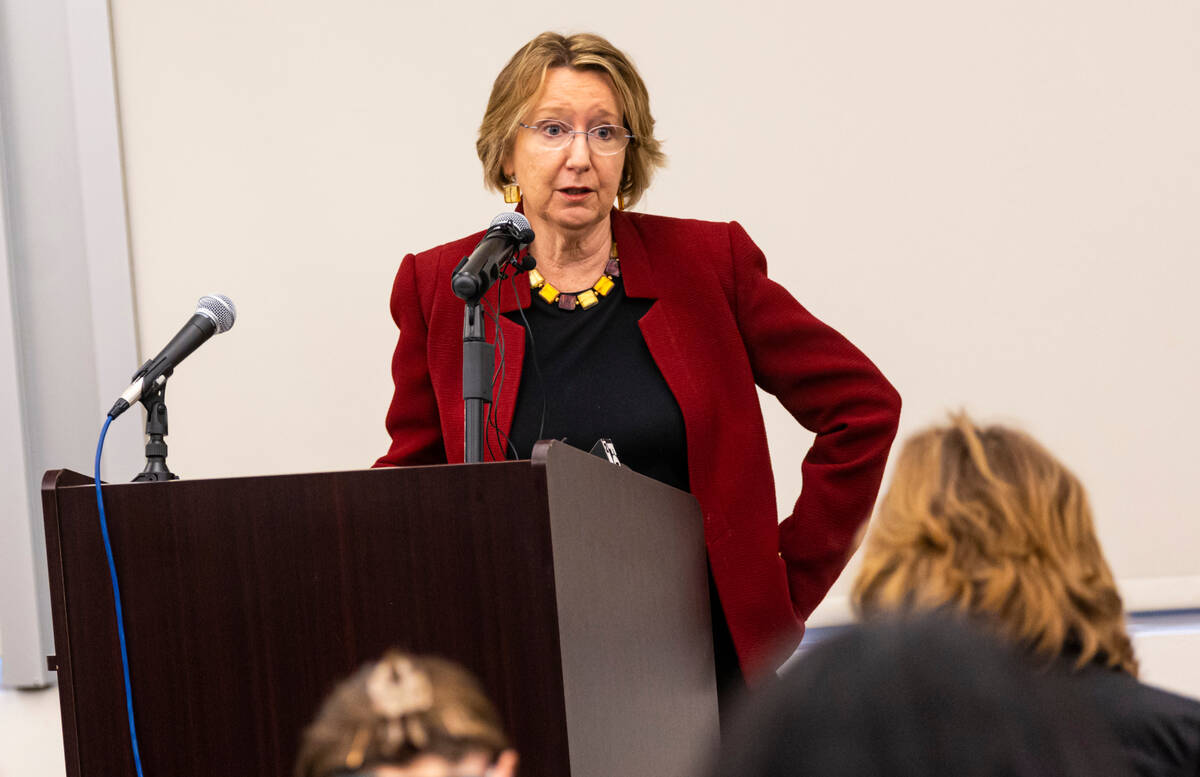 With a key source of pandemic-era rental help winding down in Southern Nevada, legal aid groups are pushing for more tenant protections.
Jonathan Norman, policy director for the Nevada Coalition of Legal Service Providers, said Tuesday that he hopes state lawmakers extend "in some form" a law that pauses eviction proceedings if the tenant is already applying for rental assistance. The measure, Assembly Bill 486, was approved in 2021 but expires this June. The next session of the Nevada Legislature begins next month.
He said Nevada should also switch to a "more normalized" procedure that doesn't put the onus on renters to file with the court first in an eviction case; allow only one application fee per unit at a time, to stop any "unscrupulous" landlords from making additional money that way; and give evicted tenants more time before they have to leave.
Norman and others spoke during a briefing held by the Legal Aid Center of Southern Nevada, which said in a news release ahead of the briefing that tens of thousands of Clark County households are struggling to pay rent.
Housing affordability and evictions comprise "the biggest issue facing our community," the release said, adding the Civil Law Self-Help Center at downtown Las Vegas' Regional Justice Center is assisting "300 people a day who are seeking help because they are at imminent risk of eviction."
"If you run into someone who doesn't think there's an eviction crisis, send them there," Barbara Buckley, executive director of the Legal Aid Center, said Tuesday.
Her group convened the gathering as Las Vegas' rental market faces the expiration of a key source of financial help.
Launched in response to the pandemic, Clark County's emergency rental assistance program will no longer accept applications starting Jan. 23, county officials announced late last month.
Since the onset of the COVID-19 crisis almost three years ago, the Cares Housing Assistance Program, or CHAP, allocated some $375 million in rental assistance to 70,000-plus households and utility assistance to 60,000 households, the county said in a news release.
CHAP will now "transition into new assistance programs" to help Southern Nevadans facing eviction for non-payment of rent, the release added.
Tim Burch, the county's administrator of human services, said at Tuesday's event that CHAP is focusing on people with fixed incomes.
Under the new requirements, applicants must have received an eviction notice to qualify for the program, said Burch, who added that officials are trying to intervene "right at the point of the most need" to help people stay in their homes.
Norman pointed out that Nevada saw "unprecedented unemployment" after the pandemic hit, and as the economy re-emerged from the crisis, rents climbed 20 percent to 30 percent.
CHAP "kept many Nevadans in their homes," he said, but the funding is changing as the criteria for eligibility will be "severely" restricted.
"The crisis isn't over," Norman said.
Contact Eli Segall at esegall@reviewjournal.com or 702-383-0342. Follow @eli_segall on Twitter.