Levi Strauss distribution center honored for sustainability
January 11, 2016 - 7:07 pm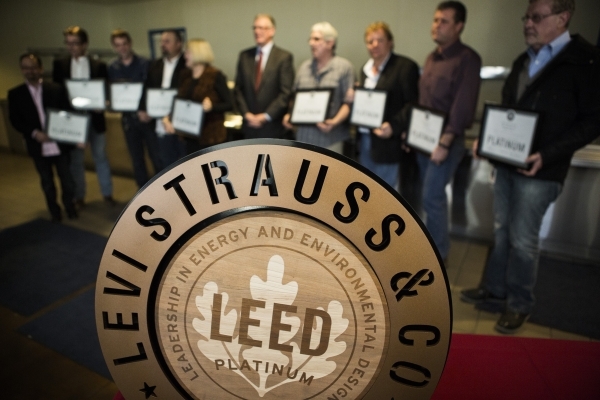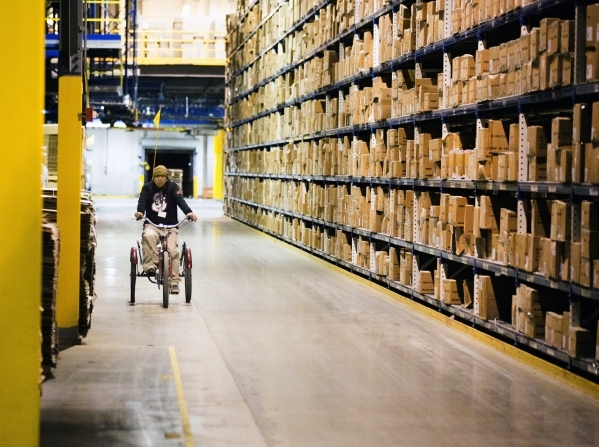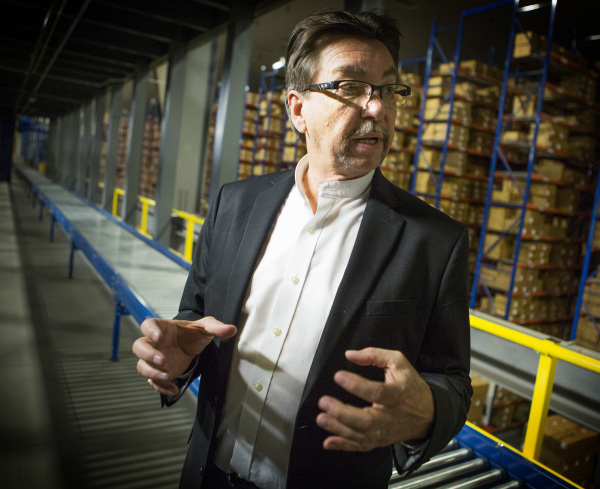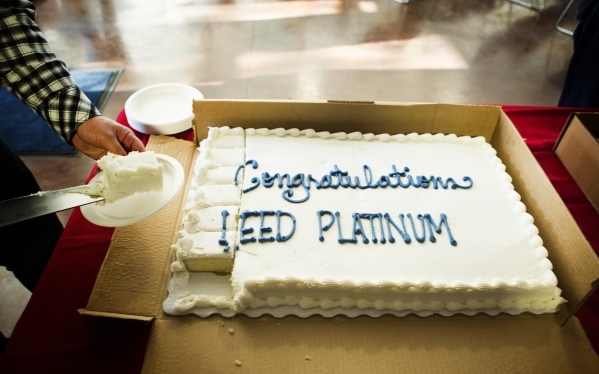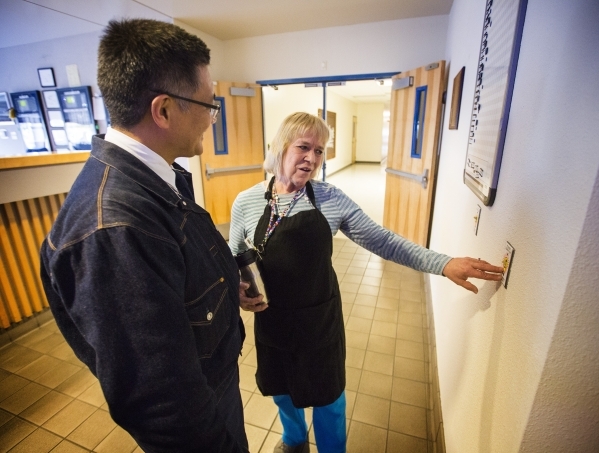 Levi Strauss & Co. wants to make sure your new jeans ship clean.
And by clean, it means green.
The company's Sky Harbor Distribution Center, 501 Executive Airport Drive in Henderson, on Monday received the U.S. Green Building Council platinum Leadership in Energy and Environmental Design award for reducing carbon emissions and improving overall sustainability.
At roughly 620,000 square, it is the largest distribution center in the world to receive the platinum-level award from the council, a national nonprofit that certifies and rates buildings for sustainability.
"Our goal, as a company, is to be the most sustainable apparel company in the world," Levi Strauss Vice President of Sustainability Michael Kobori said to dozens of employees attending the award ceremony in the building's cafeteria.
Originally topped with black roofs that absorbed the Las Vegas summer sun, the Sky Harbor facility was not meant to be a sustainable building when it was built in 1994.
Around 2007, Levi Strauss started discussing how it could become more sustainable and efficient. The company realized that 40 percent of its carbon footprint came from its distribution centers, Kobori said, and knew that needed to change.
Starting with the Henderson site.
Changes to the building started in 2010, with the company installing several slow-spinning, 24-foot fans that help keep the temperatures low and converting the all black roof to a more reflective white. Kobori said the building diverts over 90 percent of its waste from landfills by either recycling or composting instead.
But it wasn't just retrofitting the building that got Levi Strauss the recognition.
Smaller initiatives, like having employees bring their used batteries from home to recycle at work, were a driving force, too, Kobori said.
The award was presented by representatives from the U.S. Green Building Council and Henderson Mayor Andy Hafen, who was not wearing any denim.
Contact reporter Colton Lochhead at clochhead@reviewjournal.com or 702-383-4638. Find him on Twitter: @ColtonLochhead