Loans remain challenge for Las Vegas black-owned businesses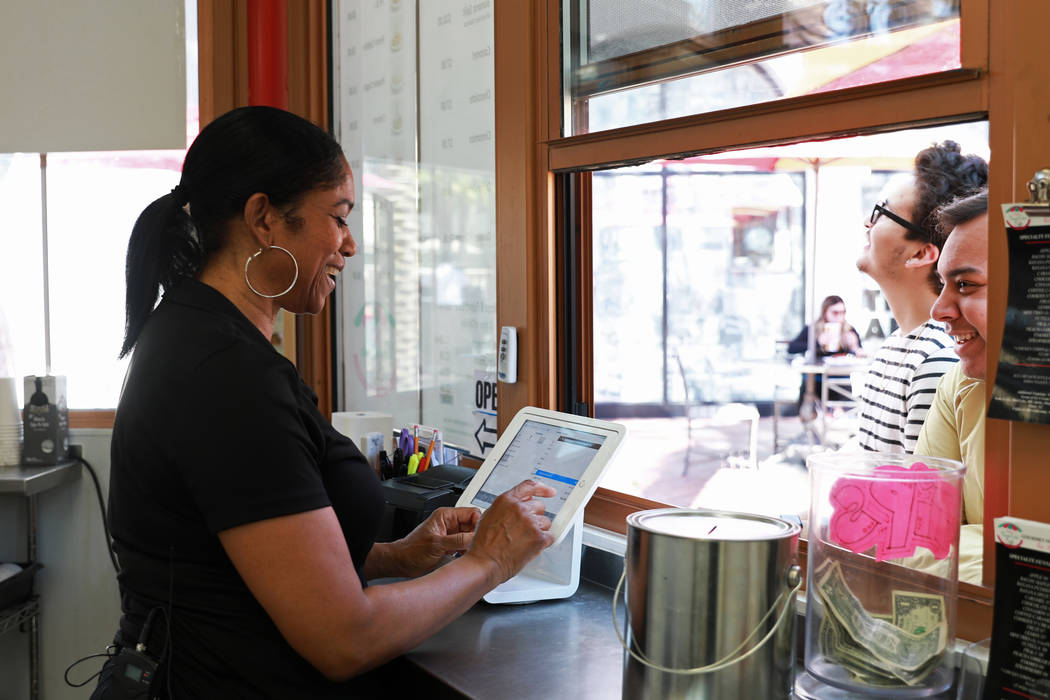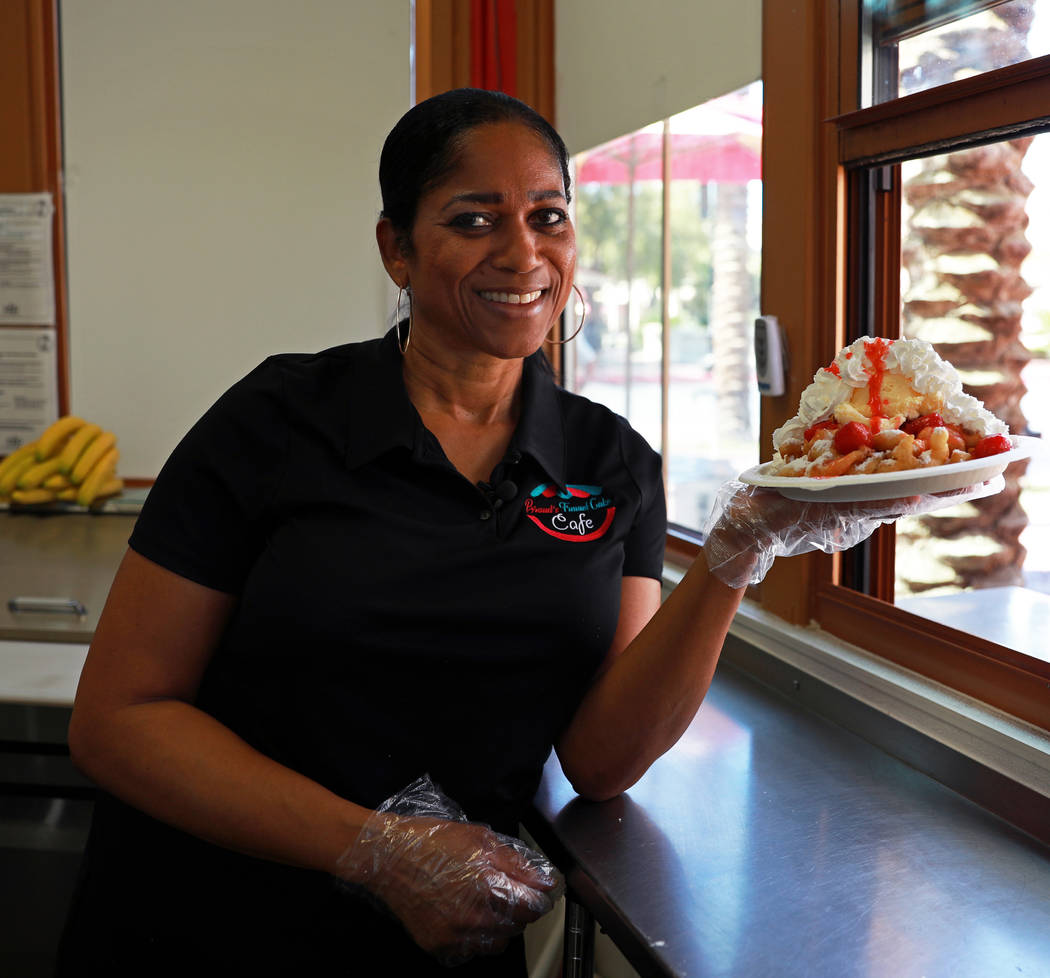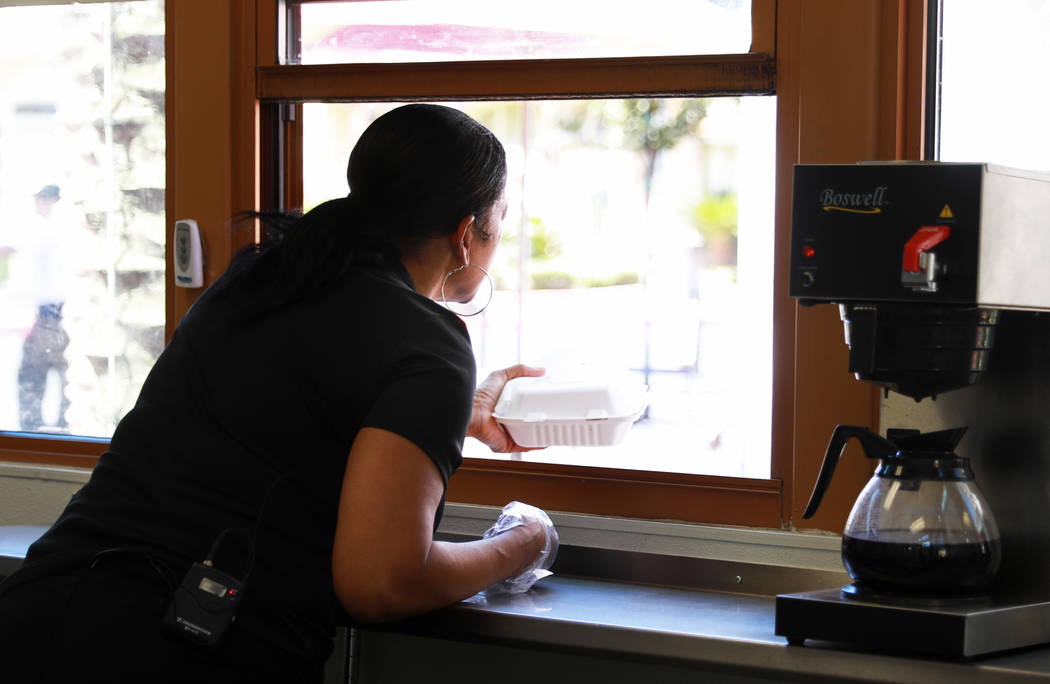 Denette Braud didn't take no for an answer when she was denied a business loan in December 2016 to expand her business into a shopping center.
"I had good credit — high 700s — a profitable business, no past due bills, very little debt, own property, two cars, concession trailer paid in full — within one year — and still I was denied, more than once, I heard," Braud said.
Braud tried again and eventually secured a business loan last April from the Valley Economic Development Center through a former partnership with the Nevada Business Opportunity Fund.
Now, you can visit Braud's Funnel Cake Cafe in Town Square, where it opened in October.
"I was told later that the lender was not familiar with a funnel cake business and didn't have anything to compare it to," Braud said. "I know one other person with a similar story. She had everything in order and was also denied."
Fifty years after the assassination of Martin Luther King, the number of black-owned businesses in the United States has increased more than 13-fold from 194,986 in 1972 to 2.6 million in 2012, according to U.S. Census Bureau data. But a 2017 report by the Kauffman Foundation found black-owned businesses start smaller and stay smaller compared to non-minority-owned businesses, largely because of limited access to capital.
Money
The report found that the average size of mature, nonminority-owned businesses is $2.3 million in annual revenue, compared to $1.6 million for mature, minority-owned businesses.
The report also found nearly six in 10 black entrepreneurs do not seek financing because they assume the loan will not be approved by a lender.
Ken Evans, president of the Urban Chamber of Commerce, said he's seen that play out locally as well.
"I have talked to individuals that either were a startup that could not get the capital or they were trying to grow and scale and could not get the capital they needed," he said.
Access to capital is a "always an issue" among his members, he said.
As a direct response to his members' expressed needs for capital, the chamber hosted a business pitch competition last August and incorporated additional programming around securing capital, including webinars and panels.
"Part of the reason we had (community development financial institution) Accion become a resource partner to the chamber (in 2014) was that we had brand-new businesses coming to us telling us they could not get traditional financing because they had less than two or three years of experience. We had to bring alternative lenders to the market so that our business members had direct access," Evans said.
Banks
Lydia High, owner of Las Vegas-based accounting firm Precise Business Management, said she'd like to see more flexibility in banking policies.
"There are certain bank practices that help minority business owners," she said, like becoming a lender of U.S. Small Business Administration 7(a) loans, which aim to provide working capital to new and existing businesses.
Nationally, black-owned businesses received just 2 percent of U.S. Small Business Administration 7(a) loans between 2011 and 2017, according to the agency. The percentage is somewhat higher in in the 89106 ZIP code, home to the majority (38.1 percent) of the African-American population in the Las Vegas area, with three of 11, or 27 percent, of the SBA loans approved since 2012 going to black-owned businesses.
High said banks should also hire more African-Americans.
"I have clients that have had an opportunity to receive capital from banks and they've worked with African-Americans and they took the opportunity to get to know my clients and had the incentive to be able to help and support them in the community," she said.
In 2015, nearly 28 percent of professional positions in financial services were held by minorities, according to a November report by the United States Government Accountability Office.
High said she'd also like to see more microlenders —financial institutions willing to lend businesses up to $50,000 — in Las Vegas.
Currently there are three alternative lenders that also issue microloans, according to Leanna Jenkins, executive director of the Nevada Business Opportunity Fund.
"We are working to partner with other community development financial institutions and bring in more loan funds and loan products to the state," Jenkins said.
Contact Nicole Raz at nraz@reviewjournal.com or 702-380-4512. Follow @JournalistNikki on Twitter.
Nevada microlenders
Nevada Business Opportunity Fund
— Disbursed about $1.6 million in 2017
— Average loan amount: about $67,083
Accion
— Disbursed about $1.6 million in 2017
— Average loan amount: about $10,732
Prestamos CDFI
— Disbursed $437,000 in microloans in 2017
— Average loan amount: $43,000