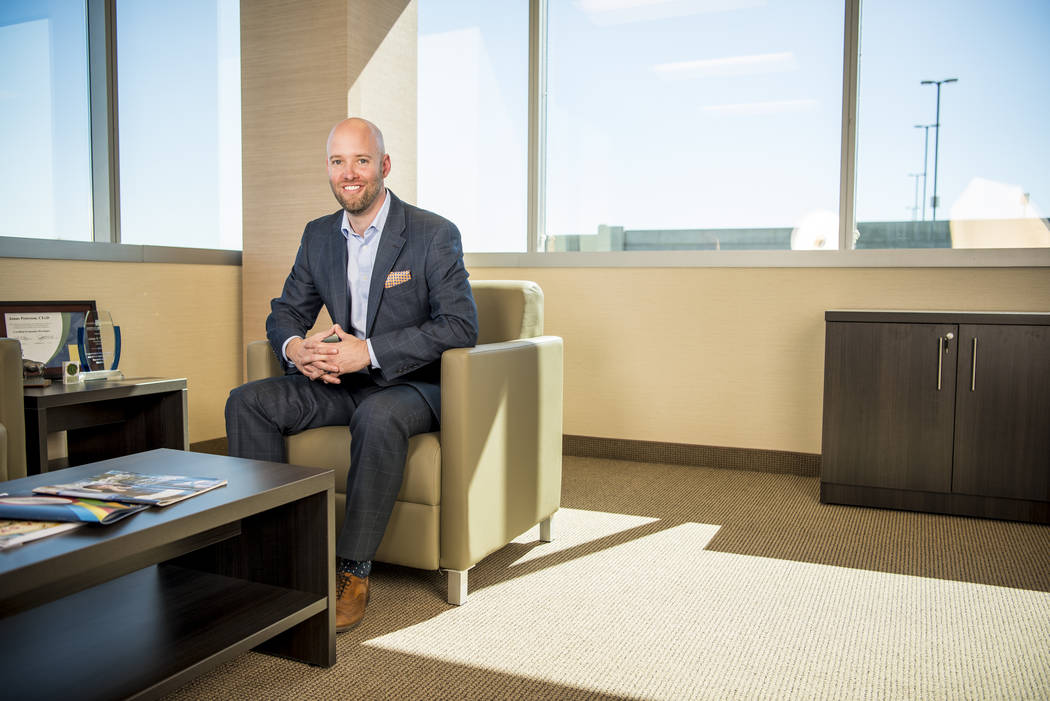 A group of 25 business and community leaders from the Las Vegas Global Economic Alliance and local chambers met with congressional delegations and agencies this week in Washington, D.C., to discuss policy issues affecting Southern Nevada.
The Federal Forum, held Tuesday and Wednesday, discussed big-picture issues including the impact of Yucca Mountain on economic development and tourism, I-11's development and the future of the autonomous vehicle industry in Las Vegas.
The alliance is a private-public partnership that works with the Governor's Office of Economic Development and other state partners to recruit new businesses to the state and to expand existing businesses that export at least half of their goods or services outside of Nevada. It achieves its mission largely by preparing companies to be approved for state tax abatements.
Ray Specht, who chairs the LVGEA's policy committee, said the forum touched on how to keep expanding the local economy when it already is seeing growth in areas such as employment and population.
"One of the things we talked about is how now is not the time to take the foot off the gas pedal," Specht said. "What do we do to make LVGEA the most competitive regional development authority?"
Lisette Partelow, the director of K-12 strategic initiatives at the Center for American Progress, a think tank in Washington, spoke about education policy at one of the forum's sessions. She said the group had an insightful discussion on short- and long-term goals on how to improve teacher recruitment and retainment. Suggestions included improving salaries and requiring higher degrees for certain positions.
The forum was also meant to help strengthen relationships between the LVGEA and delegation.
"Our entire delegation has been very open and willing to work with us," alliance CEO and President Jonas Peterson said.
Peterson said the access to state politicians will help to accomplish the group's priorities.
"There's a clear sense of where we want to go and what we want these policy programs to look like."
Contact Bailey Schulz at bschulz@reviewjournal.com or 702-383-0233. Follow @bailey_schulz on Twitter.