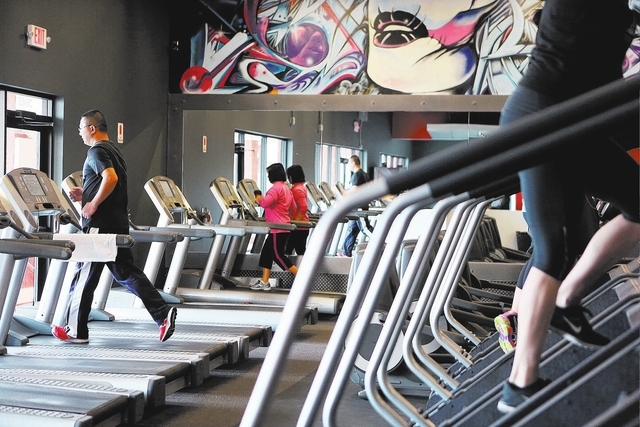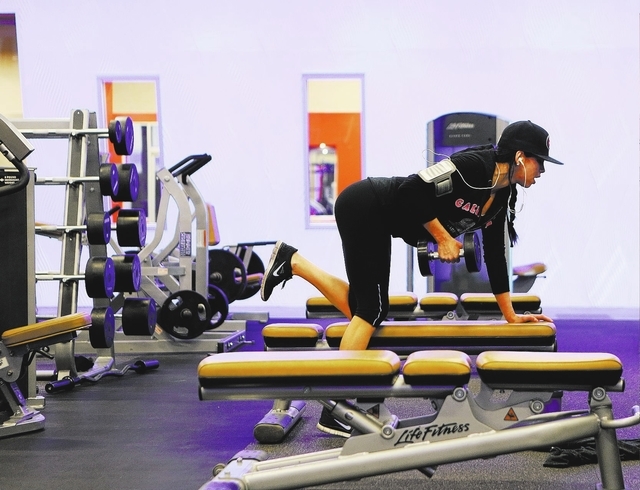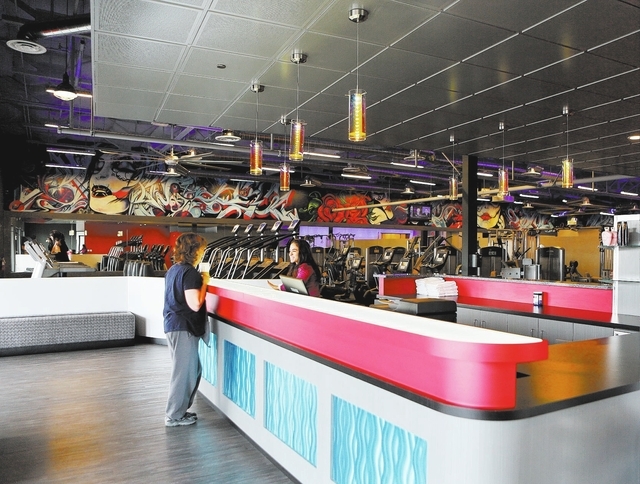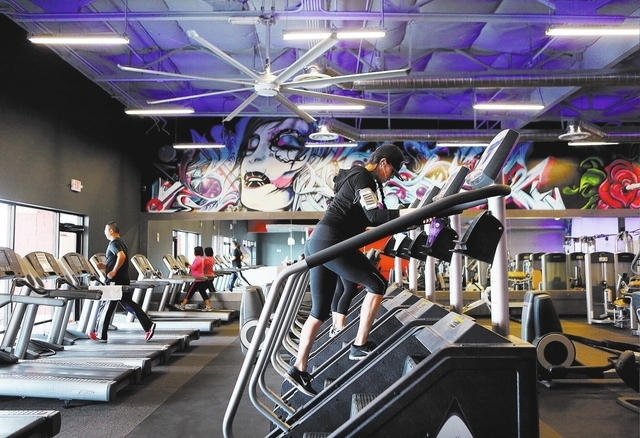 With Las Vegas already soaked in health clubs, it might not cause much of a ripple that Edge Fitness &Tanning opened two locations in January.
But it did mark a new development in a market dominated by franchises and chains: Edge is one of the few and perhaps only locally based club to have more than one location. The top management of Edge hopes its neighborhood marketing strategy of a midtier gym, not as large or opulent as some and not as bare bones as others, will generate the profits to allow expansion.
Mallory Haldeman, co-owner and fitness director, said she and her husband, co-owner Chris Francy, wanted to own a health club since moving to Las Vegas from the Philadelphia area about five years ago. One fact they learned while scouting for locations, she said, was "people are used to driving some place just two miles away. And if they have to go 10 minutes, that's too far."
With that in mind, said Jeremy Wieand, general manager, "We look to draw people in the surrounding neighborhoods to come to the club. We like people to feel comfortable."
The strip mall location at the intersection of Spring Mountain Road and South Rainbow Boulevard includes an approximately 7-foot-tall divider between the machines favored by many people and the free weights that draw serious lifters.
"We get a lot of families coming here," Wieand said. "We wanted to keep the intimidation factor of the free weights separate from the equipment area, but not take the wall all the way to the ceiling."
The club design, a template for future locations, includes touches such as a long band of graffiti-style art to get away from what Haldeman calls "the cookie-cutter look" dominant among gyms. At 10,000 square feet, it is about twice as large as the original Blue Diamond and newly opened Henderson locations.
Edge has tanning beds and an aerobics room with both in-person and virtual instructors. In keeping with the middle-of-the-road appeal, it has a locker room and showers, but not a steam room or sauna.
Francy, at age 17, was a co-founder in 2001 of what evolved into AmericanMuscle.com, a major seller of after-market parts for Ford Mustangs. Both he and Haldeman frequently came out to Las Vegas to indulge their passion for rock climbing.
After Francy sold his interest in the company, the couple decided to move here.
Francy owned a GNC nutrition products shop in the Blue Diamond area. When a franchised gym nearby closed abruptly, he and Haldeman decided to take that space because it was finished for a gym. They also leased the adjoining space and knocked down the wall between them to open the first Edge in January 2013.
That turned out to have a good news/bad news aspect, Haldeman said. Although the capital investment was largely limited to the equipment, angry people who lost money at the previous club wondered if Edge included the same owners. No, Haldeman had to explain.
The Henderson location "fell into our laps," said Wieand, because the owner included a $300,000 improvement allowance.
Although more outlets are part of the plan, there is nothing firm at this point.
"We want to make sure we have our feet on the ground first and don't get in over our heads," Wieand said.
"But with Vegas being such a tough market, if we can be successful here, then we will have something that would work in Poughkeepsie, N.Y., or Lexington, K.Y."
Contract reporter Tim O'Reiley at toreiley@reviewjournal.com or at 702-387-5290.