Loveman plans to recognize employees in Gaming Hall of Fame speech
November 13, 2013 - 11:58 pm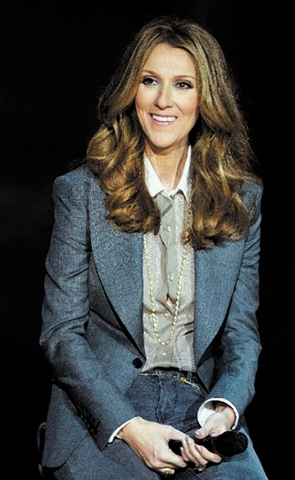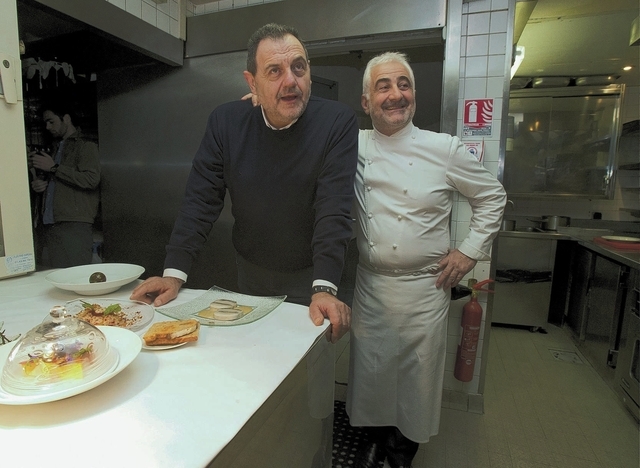 Caesars Entertainment Corp. Chairman Gary Loveman tops the list of the four 2013 inductees into the Gaming Hall of Fame, but his acceptance speech isn't going to be about his career.
Loveman plans to recognize the employees of the casino company, including executives who have moved on in their careers.
Loveman, who joined Caesars in 1998 and has been the company's CEO since 2003, said he's especially happy to enter the hall in the same class as two individuals closely associated with Caesars Palace. Grammy Award-winning entertainer Celine Dion has been headlining at the resort off and on since 2003. World-renowned celebrity chef Guy Savoy brought a branch of his famous Paris restaurant to Caesars Palace in 2006.
Former American Gaming Association President Frank Fahrenkopf Jr., who retired this year after nearly two decades overseeing the Washington, D.C.-based trade and lobbying organization, is the fourth member of the 2013 class.
They will be inducted into the Hall of Fame today during a gala at the Pure nightclub at Caesars Palace. Proceeds from the event benefit the National Center for Responsible Gaming.
Loveman has presided over a period of growth for Caesars, formerly known as Harrah's Entertainment. His tenure has included the 2004 purchase of Horseshoe Gaming and the World Series of Poker and Harrah's 2005 acquisition of Caesars Entertainment Inc. for $9.4 billion.
In January 2008, the company went private in a $30.7 billion transaction led by private equity firms TPG Capital and Apollo.
Loveman said he plans to credit the 70,000-plus Caesars Entertainment employees in its more than 50 casinos in 13 states. He said he also will salute his past and present management team.
Loveman said Caesars has become the "General Electric of the gaming industry" because many of the top executives throughout the casino world have ties to Caesars.
For example, Tim Wilmott is CEO of Penn National Gaming, Anthony Sanfilippo is CEO of Pinnacle Entertainment, Patrick Ramsey is CEO of MultiMedia, John Unwin is CEO of The Cosmopolitan of Las Vegas, and Marilyn Winn recently retired as president of Wynn Resorts.
All are former Harrah's-Caesars executives.
"The company has produced talent at a prodigious rate," Loveman said. "We've had a pipeline of gifted people who have come up from this company. All these people came from here and did quite well."
Loveman also noted that his predecessor, former Chairman and CEO Phil Satre, is chairman of slot machine maker International Game Technology.
Loveman was an associate professor at the Harvard University Graduate School of Business Administration before joining Caesars. During his tenure, the gaming industry began to pay more attention to people.
"I was convinced the industry paid too much interest to buildings and not enough to the guests," Loveman said. "That has changed."
Contact reporter Howard Stutz at hstutz@reviewjournal.com or 702-477-3871. Follow @howardstutz on Twitter.