Low-cost internet provider expands presence in Las Vegas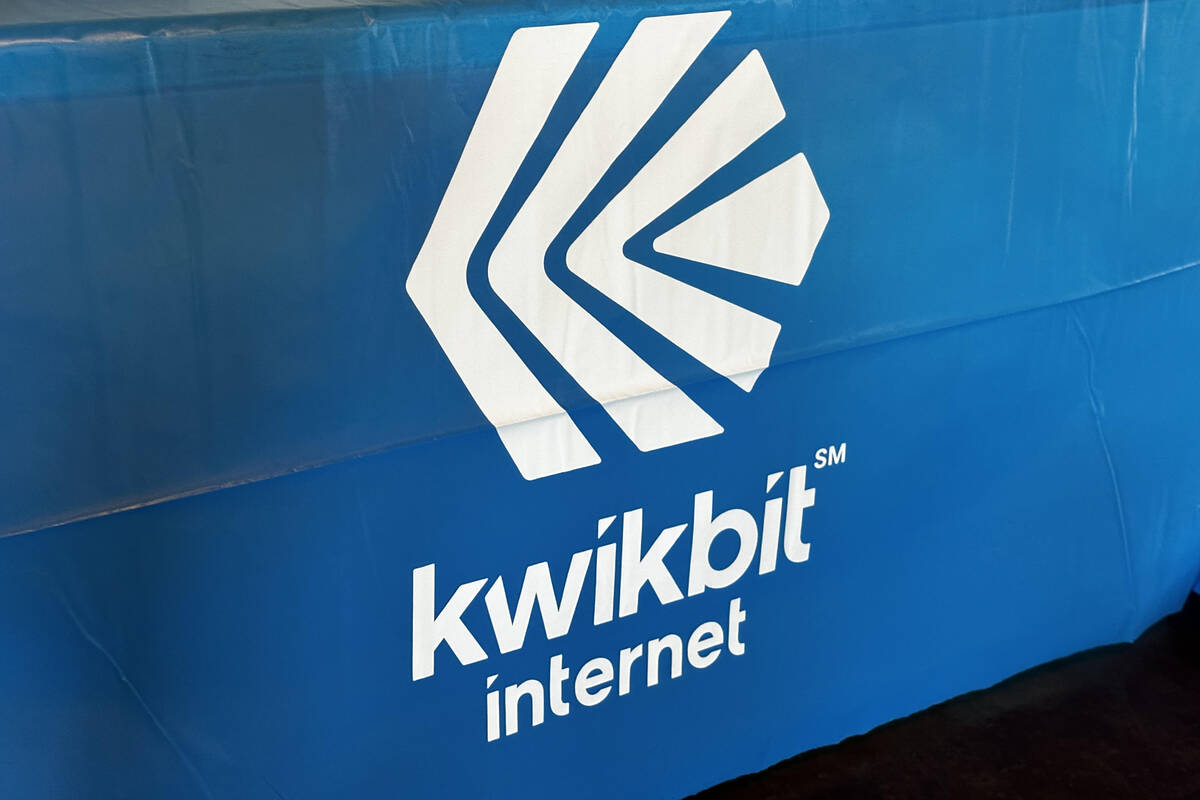 A Minnesota-based internet service provider for mobile home parks is beginning to ramp up its services in Las Vegas.
Kwikbit Internet launched its internet services to Carefree Mobile Home Community, located in northeast Las Vegas near Nellis Air Force Base, on Thursday. This is the 28th mobile home park where the company has launched its services in the U.S. and the fourth in Nevada, according to Kwikbit.
The upload speed of Kwikbit's internet is one gigabit per second and costs $50 per month with no contracts, Pete Buchner, vice president of marketing for Kwikbit, said. Cox offers a one gigabit internet speed package for $99 a month, according to its website.
Kwikbit is able to offer lower prices because the company has lower infrastructure costs, Buchner said. He said the company taps into existing landline fiber optic lines and leases services from the companies that own those lines. It then transmits internet signals from the fiber lines through equipment installed throughout mobile home communities.
Kwikbit already operates in two other mobile home parks in Las Vegas, with services beginning last year, and it launched in another community in Reno in February.
Here are the other mobile home parks that Kwikbit operates in:
— El Dorado Estates, 4525 W. Twain Ave., Las Vegas
— Pueblo del Sol, 3751 S. Nellis Blvd., Las Vegas
— Skyline, 7900 N Virginia St., Reno
Kwikbit focuses on providing its services to mobile home communities since their layouts are low-rise structures that are close together, allowing them to access a large number of customers in an area, Buchner said. He also said that many internet providers don't invest in bringing high-quality fiber-based internet options to mobile home communities.
"It's just not economically feasible for them to invest in fiber to the homes in 200-300 property communities," Buchner said.
There aren't plans to expand Kwikbit's services outside of mobile home communities, and Buchner said there is plenty of room to operate just in this market.
The Manufactured Housing Institute estimates there are 8.2 million mobile homes, sometimes referred to as manufactured homes, which house 21.2 million people across the country.
"We think there is plenty of pie out there for us, we just want our piece of it," Buchner said. "It's a big market that's been untapped and to be quite honest, neglected."
Kwikbit has been operating across the country for the last two years and found that mobile home communities using its services resulted in increased rents and fewer people moving out, Buchner said. He estimates that about 15-20 percent of residents initially sign up for the internet service provided by Kwikbit at launch and then the number slowly grows as more residents get referred to the company.
The company has plans to expand to 100 mobile home communities by the end of the year. Buchner said the company will focus its growth in several hubs in the U.S., including Las Vegas, Phoenix, Dallas, northern California and central Florida. Buchner didn't share any details on when Kwikbit will expand to other mobile home communities in Nevada.
Contact Sean Hemmersmeier at shemmersmeier@reviewjournal.com or on Twitter @seanhemmers34.