MAGIC trade show continues to grow as Las Vegas convention staple
February 17, 2016 - 6:43 pm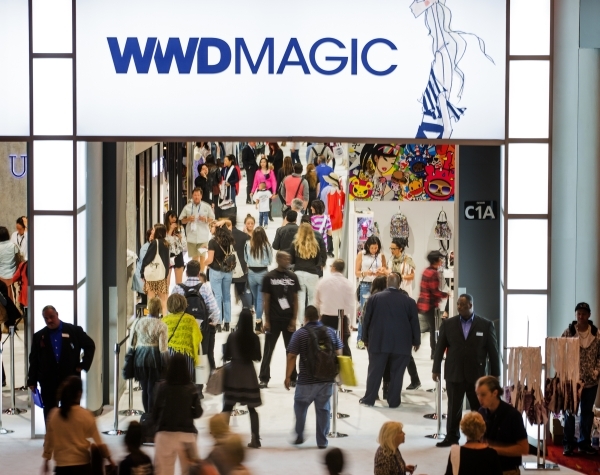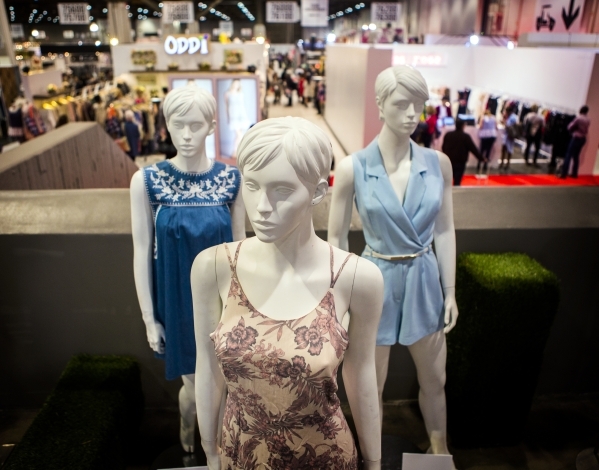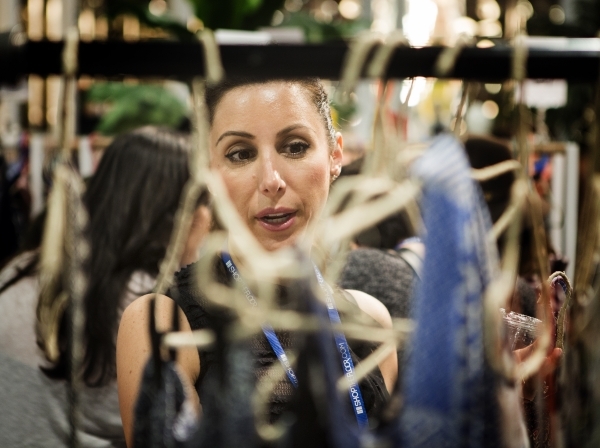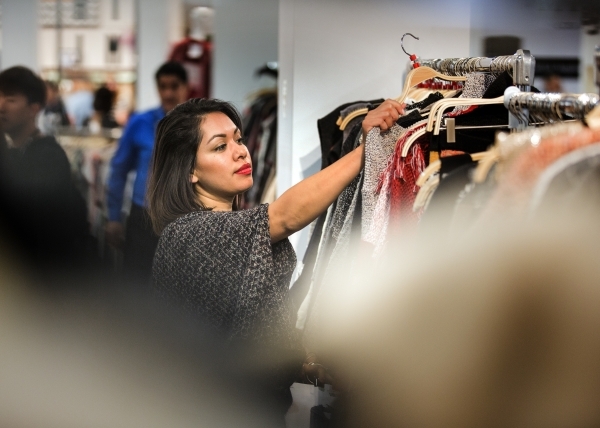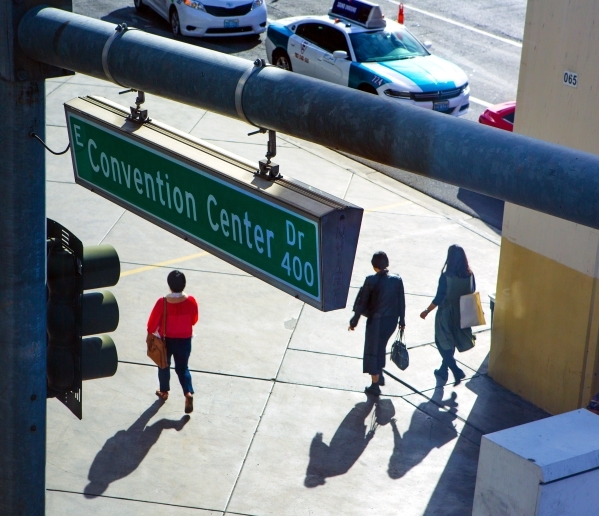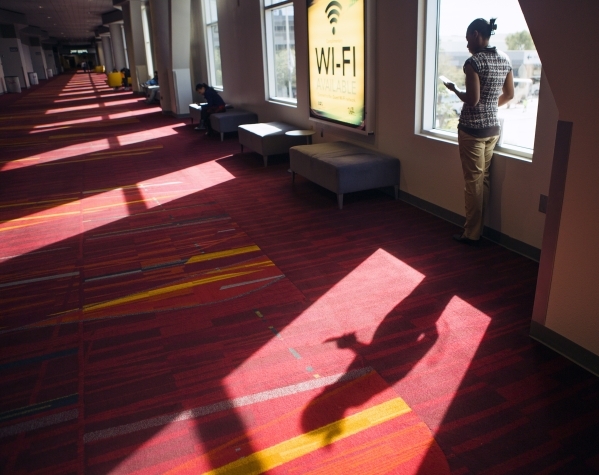 Let's get one thing straight right off the top: MAGIC has nothing to do with illusions or sleight of hand.
Even though it's somewhat magical that the 83-year-old trade show that now draws 85,000 people to Las Vegas twice a year and has been a Southern Nevada staple since 1989, it doesn't include the likes of David Copperfield, Penn & Teller or Criss Angel.
"We hear that all the time," said Chris Meyer, vice president of global business sales for the Las Vegas Convention and Visitors Authority. "If it's MAGIC, it must be about magicians."
The magic of MAGIC — an acronym for the Men's Apparel Guild in California — is that it has been one of the steadiest conventions on the authority's calendar for years. It's also the largest apparel show staged in North America.
The fashion trade show that ends Thursday was on track to have more attendees than last year, but show officials said they wouldn't be able to confirm that until after the show ends. At the end of the first official day of the show Tuesday, there was a 3.5 percent increase in attendance over last year's February show.
On average, the Convention and Visitors Authority says MAGIC produces direct visitor spending of $71.9 million per show with a total economic impact of $121 million after indirect business sales.
The fact that MAGIC appears in Las Vegas twice a year is another reason it's so valuable. The February show focuses on fashions for the upcoming fall and winter season while a similar show in August features what will be on store shelves in the following spring and summer seasons.
The convention that is wrapping up this week had 1.1 million square feet of displays nearly filling the Las Vegas Convention Center and the Mandalay Bay Convention Center. There are similar fashion exhibits that are not affiliated with MAGIC at the Sands Expo and Convention Center with organizations taking advantage of Las Vegas being the center of the fashion universe for three days.
While the MAGIC name references the "Men's Apparel Guild," the show is much bigger than just men's clothing.
Tony Calanca, executive vice president of exhibitions for UBM Advanstar, the company that produces MAGIC, used a typical department store as an analogy to what can be seen on the organization's trade show floor.
"You'll see a section for men's apparel, but then you'll also see women's wear, children's clothing, shoes, any number of other departments," he said. "The MAGIC show floor mirrors what you'd see in department stores."
MAGIC actually has 11 different "departments," but also has "sourcing" sections featuring textile makers that display various materials used to produce clothing and shoe lines. Not only are brand-name clothing lines available to store buyers but clothing-line buyers can see and feel materials to produce future products.
Calanca said the the fashion industry is so fast-moving and fluid that is constantly poised for growth. Show producers don't want to turn away business, which is why UBM Advanstar has aligned with other major Las Vegas trade show representatives to encourage the Convention and Visitors Authority to expand and upgrade its facilities.
"Bigger is better for us," Calanca said, "and what we'd really like is to be in one location."
There are other cities that could host MAGIC. Meyer said he sees competitors from Chicago and Orlando at the Convention Center all the time and he knows they aren't there to check out the merchandise.
"We have a target on our backs," Meyer said of Las Vegas. "There are lots of cities out there that would like to steal business away from us."
For now, MAGIC has signed to lease space in Las Vegas through 2018 and like most major conventions, representatives are constantly looking to update agreements for several years in the future.
"We're not in the business of trying to set a city's infrastructure priorities," Calanca said, "and surely a chunk of room tax revenue should go to infrastructure like roads and airports."
Calanca was referring to future discussions about room tax revenue that could support a $2.3 billion convention center expansion and upgrade be used instead to help finance a $1.2 billion domed stadium proposal. A discussion about the two proposals is expected to occur at a Southern Nevada Tourism Infrastructure Committee meeting in March. Las Vegas Sands has pitched the idea of diverting funds to a proposed stadium project.
"We're not going to complain about Las Vegas," Calanca said. "We're here because Vegas has been good for us."
The Review-Journal is owned by a limited liability corporation owned by the family of Sands chairman and CEO Sheldon Adelson.
Contact reporter Richard N. Velotta at rvelotta@reviewjournal.com or 702-477-3893. Find @RickVelotta on Twitter.