Major tech companies take dead aim at retail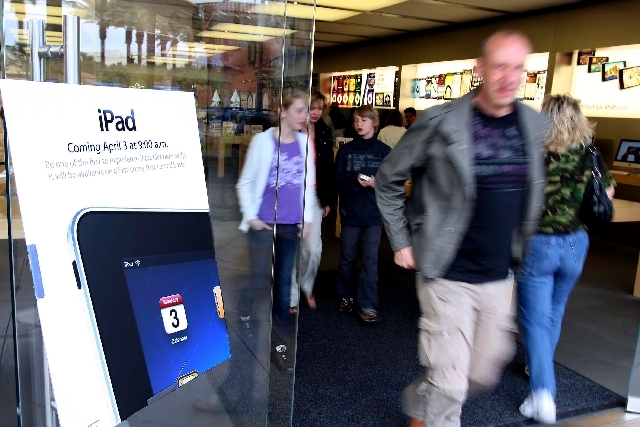 While brick-and-mortar stores increase their online presence and tech companies are increasing their real-world presence, the competition is heating up.
During a panel Monday at RECon, the International Council of Shopping Centers' annual convention, retail experts discussed the industry's landscape and the effect the big five tech companies, Amazon, Apple, eBay, Facebook and Google, are having on retail.
"Right now the bull's-eye is aimed at retail," Lori Schafer, executive adviser, retail for SAS Institute, said.
She cited Amazon, a $60 billion company that is projected to grow to $200 billion by 2017. Part of that growth is expected to be fueled by its products, which Schafer said Amazon is developing not necessarily to make a profit, but to populate the world with more devices so people have easy access to buy from Amazon.
"The titans, whether they're friend or foe, you have to play with them. They're not going to go away," Schafer said.
Brick-and-mortar retailers are fighting back, though, Deborah Weinswig, managing director of Citigroup Inc., said. She noted Walmart, which has a dedicated tech team and has implemented many features that have helped the company keep in step with the tech companies. Its "pay with cash" option for online purchases, for example, allows customers to order something online then pay at a Walmart when they come to pick up their items. The company also is allowing third-party sellers on its site, a la Amazon.
Other retailers, like J.C. Penney Co., tried to change everything at once to compete, which can hurt a company. One department store doing it right, Weinswig said, is Macy's. In 2012, 9.5 percent of all its sales were conducted through ecommerce.
"They're working really hard to make sure they are nimble," Weinswig said.
Increasingly, customers want convenience, and more online options for traditional retailers give that to them.
"Consumers are taking control of information in a way that blurs online and offline so they really don't exist anymore," Michelle Crames, vice president of social commerce solutions for Revionics, said.
Within companies, budgets are blending for chief information officers and marketing officers, further graying those lines. For retailers who haven't invested in technology it's harder to catch up. Crames used Target as an example of this, as the retailer has suffered some public missteps when it came to its tech side.
Another factor in the fight is that younger consumers want more information, Crames said. And if brick- and-mortar retailers aren't providing it, Amazon, or other websites, are. People are looking for consumer reviews, how the product works and explanations of how it was made.
"People would rather give up alcohol and sex than their mobile devices," Crames said.
In this age of information, sometimes just seeing a product on a shelf isn't enough to secure a purchase. Not when so much, including price comparison, is just a few clicks away.
The biggest advantage traditional retail has, other than the tangible feeling of walking into a store, is that customers can walk out with a product. Amazon, though, is working to accomplish the same thing. With its current fulfillment center building frenzy, the tech giant eventually will be able to guarantee same-day delivery. In time, that delivery time can go down to just hours.
"They are redesigning what our world is going to look like in the next few years," Schafer said.
Contact reporter Laura Carroll at lcarroll@reviewjournal.com or 702-380-4588. Follow @lscvegas on Twitter.