Many gift cards, hotel key cards made in Southern Nevada
October 24, 2016 - 8:54 pm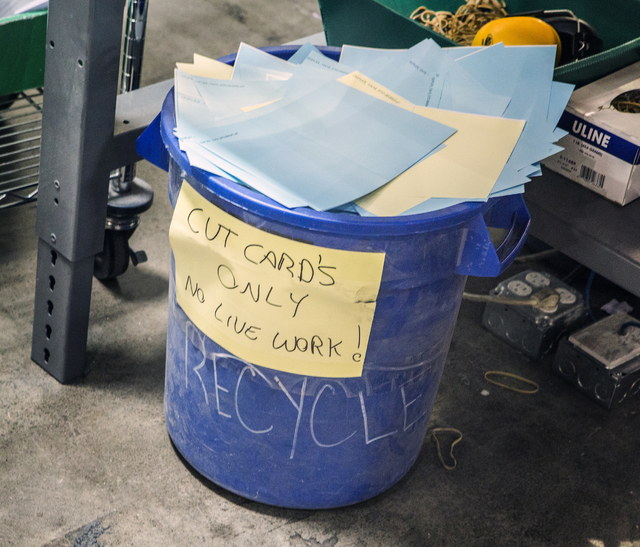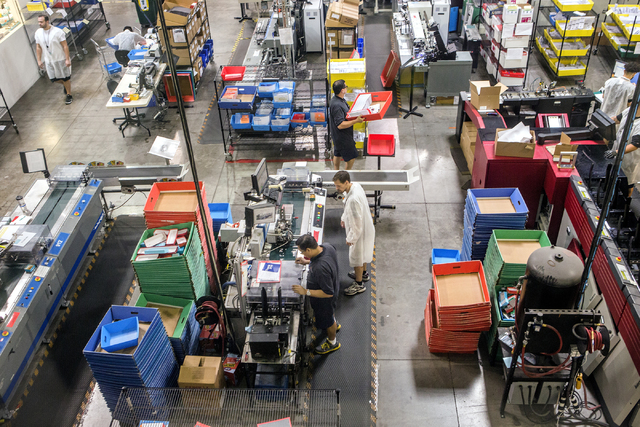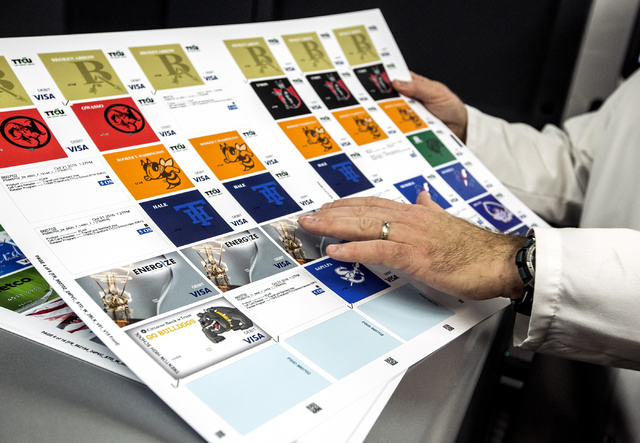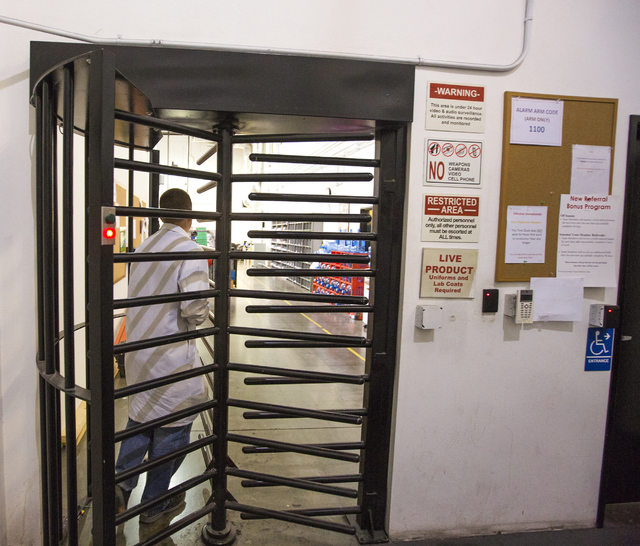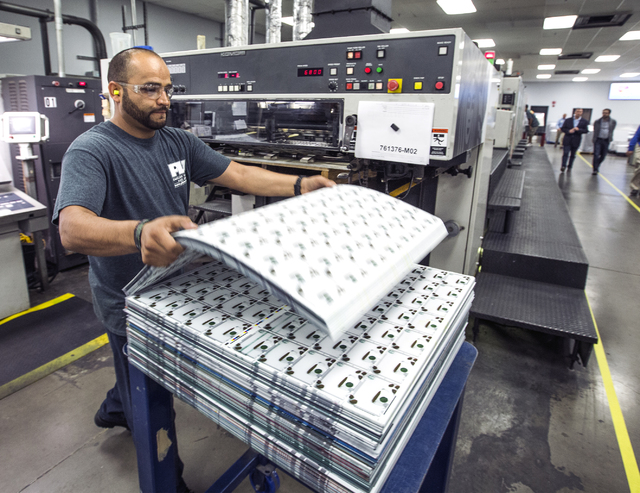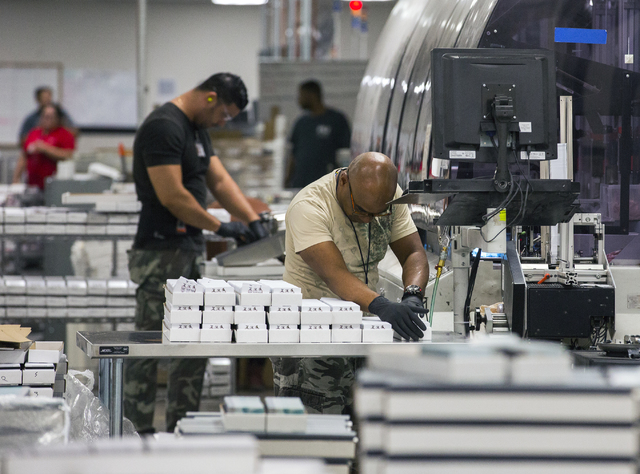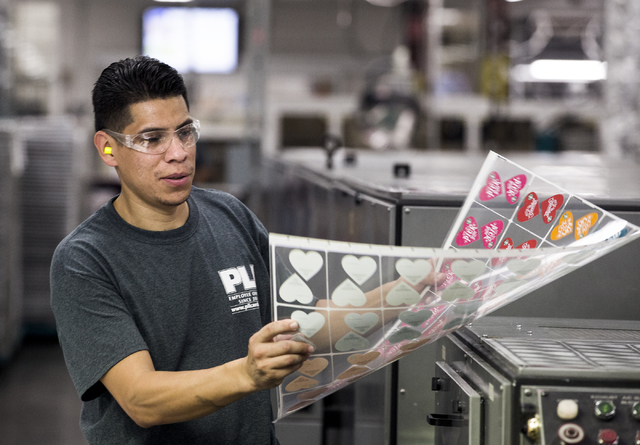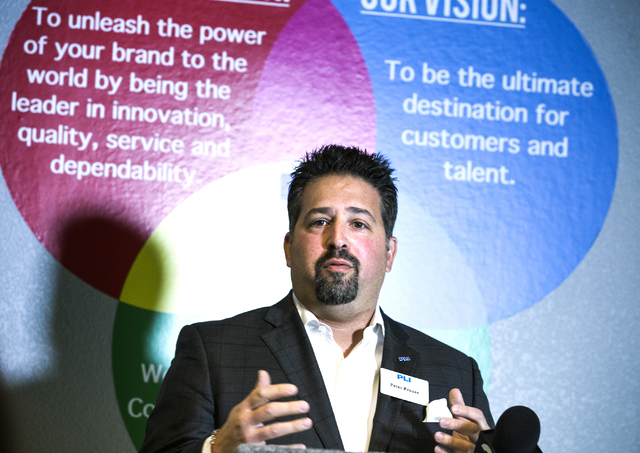 Have a Starbucks card in your wallet? Chances are it was produced at a facility in Southern Nevada.
Same goes for your hotel key cards.
And it may even be the case for your credit and debit cards.
Plasticard-Locktech International, based in Asheville, North Carolina, produces 1.1 billion cards per year, be it hotel key cards or retail membership cards. A hefty chunk of that comes out of North Las Vegas.
Since the company acquired a 155,000-square-foot card manufacturing facility in North Las Vegas in January, 45 percent of total card manufacturing — that's 495 million key cards — is produced locally, company President and CEO Peter Krauss said.
"Next time you're at a hotel and you're asked how many hotel key cards you want, please ask for 100," Krauss quipped. "You'll be helping to support your local economy."
Krauss added that 90 percent of Starbucks gift cards in the global marketplace are also produced locally.
Plasticard-Locktech International currently employs just over 300 people in Las Vegas and 400 in Asheville. The company announced Monday that it plans to hire an additional 50 employees by the end of the year and said there is "no limit" on new hires in general.
The company works closely with Henderson-based card manufacturing facility Arroweye Solutions Inc. to produce retail membership cards, such as a Macy's credit card. But Arroweye is also carving out a unique space in the card manufacturing world.
Arroweye claims it is the only single-source provider of digital on-demand card production in the world and is expecting to have produced 28 million debit and credit cards by the end of this year.
"From our research, about 750 million credit and debit cards are produced in the U.S. every year," said Bob McCormick, Arroweye's vice president of operations. "We are a smaller producer today, but we're growing up to 50 percent a year."
Going by Arroweye's numbers, there is a 37.37 percent chance that a debit or credit card manufactured locally will end up locally, and McCormick said that is only going to grow.
"We're growing up to 50 percent a year, and so that percentage rate is going to get higher and higher very quickly," he said.
Last year Arroweye produced roughly 20 million cards, McCormick said, attributing the growth to the trend of chip-infused credit and debit cards. The U.S. is the last country to adopt so-called EMV technology, and McCormick said the transition is driving a tenfold increase in the company's current production.
To keep up with the growth, Arroweye applied for and received $925,030 in tax abatements from the Governor's Office of Economic Development in September. The company employs 60 people and is looking to employ 100 more, 50 of those being seasonal hires.
Arroweye is different from other debit and credit card manufacturers because "it's truly an on-demand process, which gives speed to the market and elimination of risk to the client," McCormick said.
Instead of a client, such as a bank, having to project how many credit and debit cards it will need in a certain time period, Arroweye's on-demand order ability translates into an "elimination of client risk," he said.
"Instead of having to go through a three- or four-month preparation process, you can come up with a concept of a product today, and within a few days, it's within the consumer's hands," he said.
He said clients will order anywhere from between just a few cards per day to 20,000 cards a day, totaling "hundreds of thousands of cards ordered from clients in a day."
Contact Nicole Raz at nraz@reviewjournal.com or 702-380-4512. Follow @JournalistNikki on Twitter.