Many new Nevada construction projects funded by out-of-state cash
Updated July 31, 2017 - 5:21 pm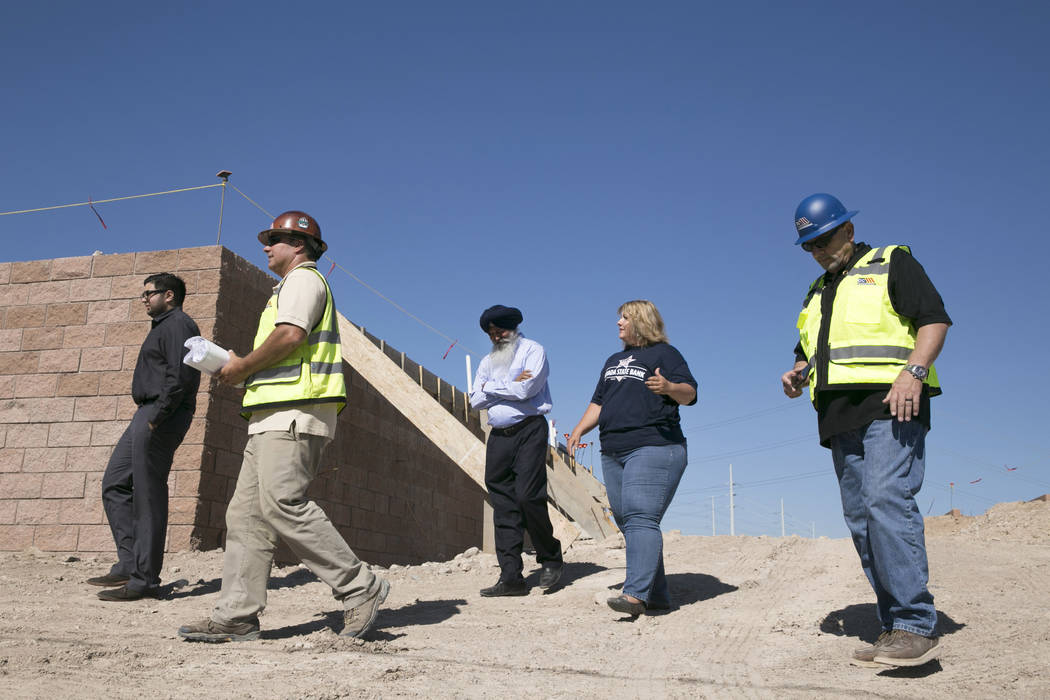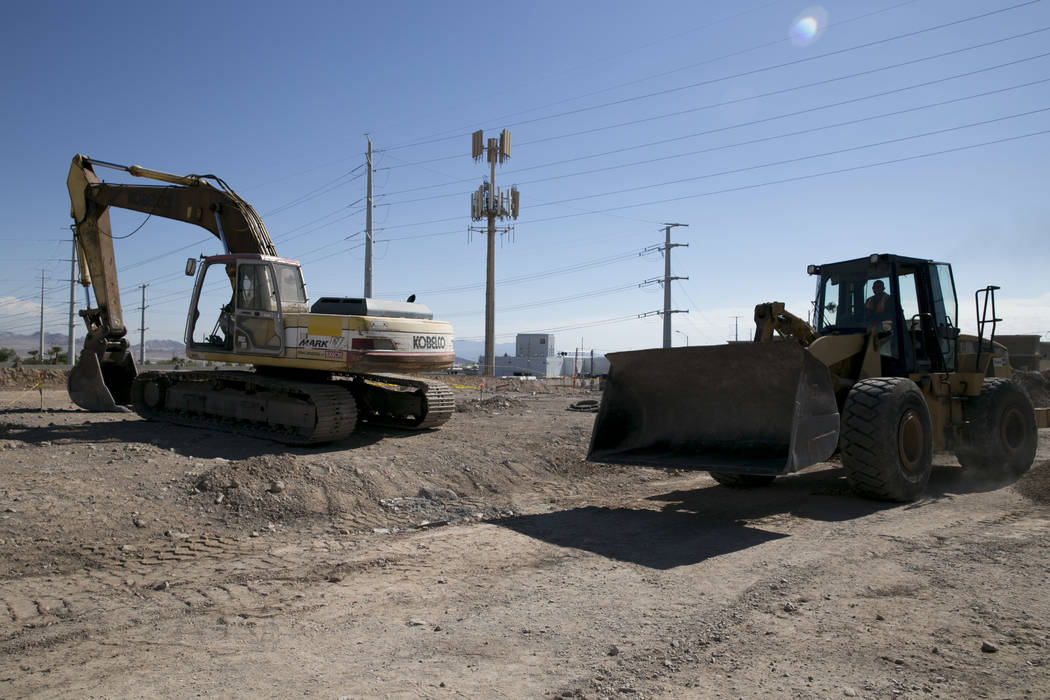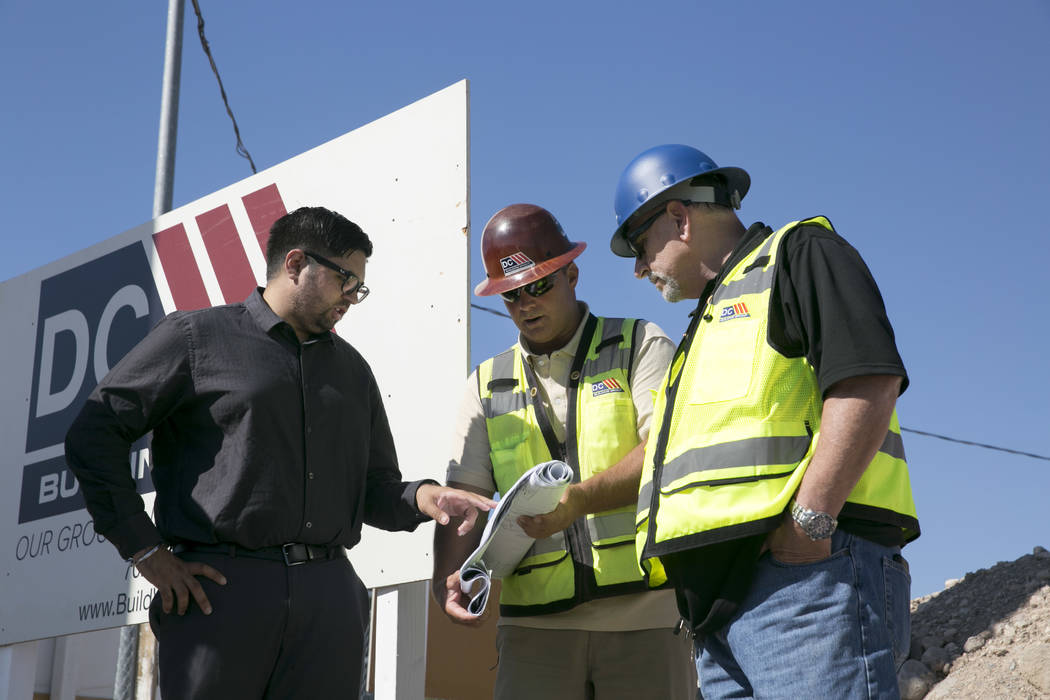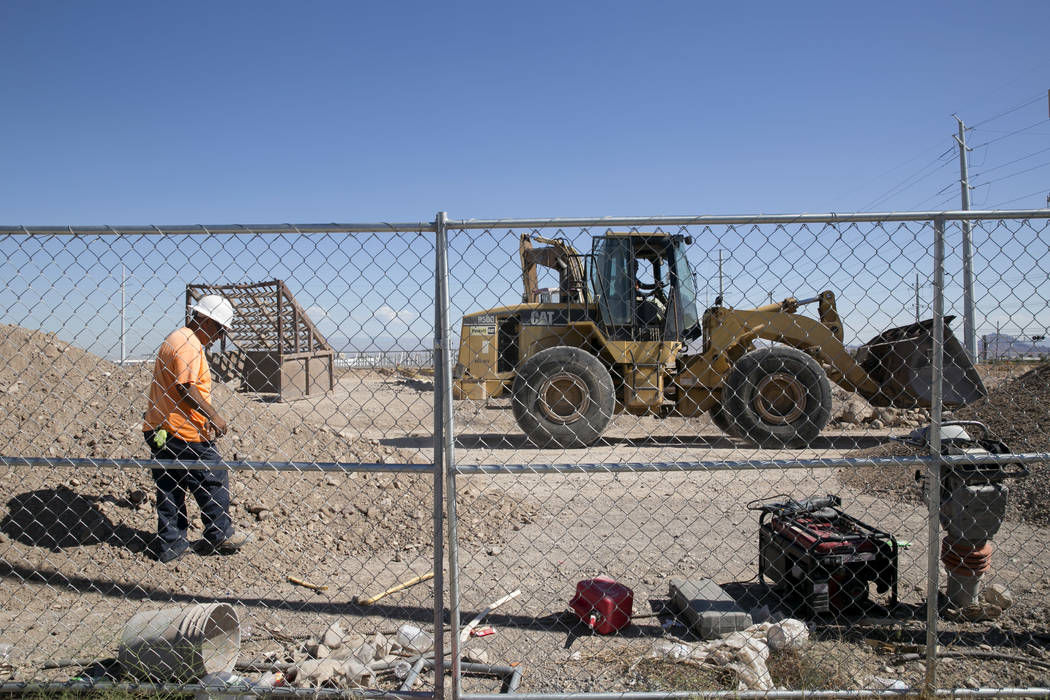 There's a good chance that new shopping center or office project you see popping up was funded with out-of-state cash.
Still traumatized by the recession, several local lenders aren't doling out cash for new construction for new local commercial real estate projects as much their non-local peers.
"Over the last few years the regional and national banks based outside of the Las Vegas Valley have been more aggressive than the local banks," said Amnon Cohen, managing director in Las Vegas for Lever Capital Partners, a national commercial real estate finance company.
The recession gave life to what many describe as a lending void for new construction projects, which has since been filled by out-of-state banks and non-traditional lenders.
"The banks in Nevada are being a lot more cautious this time around," said Bobby Khorshidi, a principal at Los Angeles-based lender Partners Capital.
Scars from the recession
Jeff Jenkins, executive vice president and statewide real estate lending manager for Nevada State Bank, said in some ways that's true.
"Now everyone's kind of holding their credit underwriting," Jenkins said. "After you've come off of some of the losses that we came off here at Nevada State Bank and other banks in Nevada, I think people have gone back to what I saw when I entered into real estate 30 years ago, which is now we're kind of back to the basics … We're not going to take those big underwriting risks."
Beal Bank of Nevada declined to comment. A representative of Bank of Nevada could not be reached for comment.
The recession left a lingering skepticism for non-traditional lenders as well.
"It's hard to get past that 'what happened back then could happen again' mentality," said Jennette Pokorny, chief marketing officer for Arizona-based American Life Financial, which markets itself as the solution for "unbankable" properties, borrowers or situations.
American Life began lending in the Nevada market three years ago, but only 6 percent of all commercial loans in 2016 went to Nevada, Pokorny said.
"We look at things way more carefully when it comes to Nevada," she said. "For every ten loans I turn in Nevada, probably one gets approved, and it's got to be a solid deal."
Federal, state policies aren't helping
Lending for new construction projects has been particularly curtailed by a provision added under the Dodd-Frank financial regulatory law, said commercial real estate developer Jay Heller.
Under that provision, which became effective in 2015, construction lending is classified as "high volatility commercial real estate loans," and therefore banks have to retain 50 percent more risk-based capital on balance sheets.
Heller, who is also president of the commercial real estate development association known as NAIOP Southern Nevada, said community banks accounted for a majority of construction loans financed before the recession.
"Today it is definitely different with the Dodd-Frank regulations," Heller said. "Construction loans on a speculative basis are going to be very difficult."
Meanwhile, the state has a provision that is keeping other lenders, which aren't required to comply with the Dodd-Frank regulation, from lending within the state.
For example, lenders like RealtyShares, RealtyMogul, Patch of Land and Asset Backed Lending all lend in most states, excluding Nevada.
"Nevada has some of the stricter licensing laws in the country," a RealtyShares spokesman said. "Generally, to lend in Nevada requires a company to establish a brick-and-mortar office staffed with a dedicated, licensed employee."
Robert Greenberg, chief marketing officer for Patch of Land, called the brick-and-mortar requirement the "key issue" for why his company does not have an operation in Nevada.
Kyle Nagy, director of Henderson-based commercial mortgage banking firm CommCap Advisors, said these types of state policies may be outdated.
"Some of those laws were drafted during the recession (or) right after the recession to protect consumers," Nagy said. "In commercial lending, you typically don't lend to consumers. You lend to investors. You lend to qualified owners. Some of the laws that were drafted still exist that can hamper and have hampered lending in Nevada."
Nagy said this issue is on his radar as he currently serves on the state's five-appointed-member Mortgage Advisory Council, which advises the head of the state Division of Mortgage Lending in all matters relating to mortgage investments and mortgage lending and makes recommendations to any legislation.
Contact Nicole Raz at nraz@reviewjournal.com or 702-380-4512. Follow @JournalistNikki on Twitter.