Marketing official sees runway moments multiply
September 8, 2013 - 6:32 am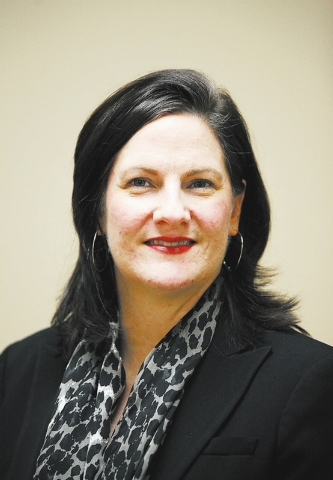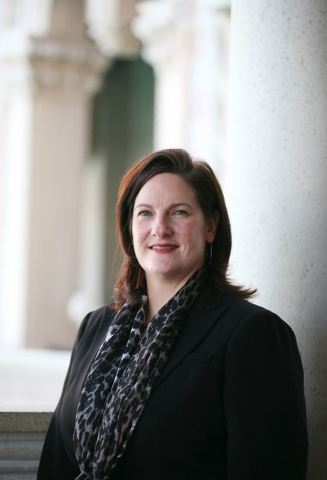 As the senior marketing manager for the Grand Canal Shoppes and the Fashion Show Mall, Janet LaFevre revels in Las Vegas' growth as a hub for fashion.
There's the 80-foot-long retractable runway at the Fashion Show, the first West Coast locations of Vince Camuto and Topshop, and the coming launch of Halston Heritage, what LaFevre called a "regeneration of a very fabled brand."
But it's her 91-year-old father, Leland, who brings her the most joy. When LaFevre was offered her position by General Growth Properties, her dad moved to Las Vegas from Southern California with her.
Here's a fun LaFevre family fact: Her parents built most of the original ice cream pushcarts in Disneyland.
"It's wonderful that he's here with me to experience everything," LaFevre said.
On her off time, the two trek to Red Rock, eat pie at Marie Callender's or read at the Summerlin Library.
"I spend tons of time with my dad," LaFevre said.
She also visits Southern California when she can, often going to South Coast Plaza and Fashion Island.
Back to that offer from General Growth.
"It was too juicy and great of an opportunity to turn away," LaFevre said.
This year alone she's hosted international delegates from the U.S. Travel Association's IPW trade show, given property tours to designers and retailers during Las Vegas Fashion Week and opened a slew of stores at the two properties.
Question: What's been most interesting to you about the evolution of retail?
Answer: One of the most important revelations I've had has been the transformation of Fashion Show into this incredibly sought-after retail destination. The light bulb turned on for me when it became very clear that retailers were absolutely seeking out Fashion Show to open their first West Coast destination before they were opening Los Angeles stores.
Question: What about Las Vegas makes these retailers want to be here?
Answer: It's just a world-renowned destination. With the incredible blend of international and domestic visitors, Fashion Show also serves the local community. It's a powerful mix for retailers that can't be found most anywhere else in the United States.
Question: How is the Strip-based retail industry doing in Las Vegas?
Answer: I think retail overall is doing extremely well. Grand Canal Shoppes is in a flurry of opening new retailers: Steve Madden, Teavana, Uno de 50. Retail is strong and vibrant and continuing to build. The interest is high and we are heavy into planning for '14 and '15 to accommodate all the retailers' requests to come into this market.
Question: What are the challenges of the local retail market now?
Answer: Finding space for the retailers that want to be here. In the retail community, there are some concepts that require quite a bit of square footage. Topshop was a good example. They needed to have a large footprint when they came in and to be able to accommodate them we had to relocate four or five of our retailers to put together enough square footage. It does sometimes seem to be a matter of playing dominoes with the retailers.
Question: Where do you see the future of Vegas retail headed?
Answer: I see an increased interest from retailers worldwide that want to come to this iconic destination. We will see more new concepts, out-of-the-box retailers that are trying to carve out a niche for themselves. I think retail's positive and vibrant and it's going to be an interesting couple of years.
Question: Do Las Vegas retailers carry items unique to the destination?
Answer: Absolutely. Some of our savviest retailers are those that really tailor and customize merchandise to this particular market. We heartily encourage that as well. Forever 21 has incorporated more of that, Jimmy Choo has more purses and handbags geared toward the club wear. There (are) retailers that do that better than others. Saks and Neiman (Marcus) are incredibly savvy and in tune with the market.
Question: What's been a highlight of your career?
Answer: In Los Angeles I had a chance to work on Century City Shopping Center … Topshop last year was one of the most fun openings. Working at Glendale Galleria in California was memorable. The first Disney Store in the world opened there, as did Apple.
Question: Which piece of your job is your favorite?
Answer: I love the advertising. Grand Canal Shoppes has a new campaign that will be launching in the September issues. It's shot on the canal. This is an iconic property and it was an opportunity to take the ad campaign to the next level and really marry fashion with entertainment. That's something that hasn't been done on this property before.
Contact reporter Laura Carroll at 702-380-4588 or lcarroll@reviewjournal.com. Follow @lscvegas on Twitter.