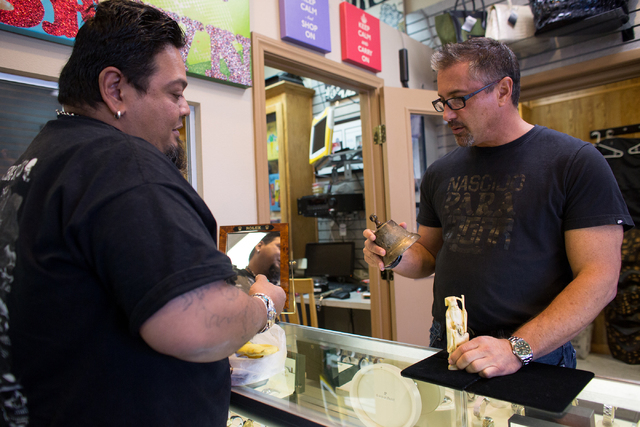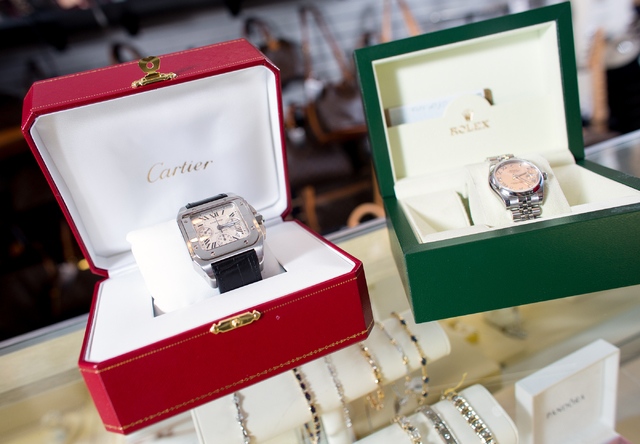 Business is good for local pawn shops these days.
Start with nation-leading joblessness and mortgage delinquencies, which put people on the prowl for extra cash to make ends meet. Throw in a passel of reality-TV shows, including Vegas-based "Pawn Stars," for a glamorous patina. You end up with a sort of Golden Era for the pawn industry.
"The publicity's been great. It has whet the appetite for people who would not necessarily have walked into a pawn shop," said Michael Mack, owner of Maxpawn at 2400 S. Jones Blvd.
But Mack has his own additional edge, and he said his business model is behind his Nov. 5 move to quadruple his space to 5,300 square feet.
Sure, Maxpawn gets an assist from the 50,000 listeners who tune in to Mack's weekly show on CBS Radio. The 4-year-old store's real secret, though, is catering to women, Mack said.
"The female customer is more apt to pick up her loan (item) than a man is," Mack said. "Women are more sentimental, and they're often more responsible."
That might defy conventional wisdom. Doesn't the store make more if it can sell merchandise?
Not really, Mack said. At their core, pawn shops are short-term lenders, and they do best if they get return borrowers.
"Our asset isn't the item. It's the customer," Mack said. "We try to lend the right amount so you'll come back and get your loan."
Still, that doesn't mean Maxpawn never sells. It specializes in handbags, and carries sunglasses, belts, accessories and even Apple gadgets. Memorable sales include a white crocodile Hermès Birkin bag, which the store sold for $90,000, and an iPhone 5s that came into the store on the phone's launch day.
Maxpawn also works with customers who advertise on craigslist. The store will authenticate the item and give it to the buyer in-store, removing the risk factor of showing a total stranger the Rolex you're trying to unload.
Maxpawn is a second business life for Mack, who served on the Las Vegas City Council from 1999 to 2005. Mack also worked with his brother, Steve, who owned the SuperPawn chain, which was the nation's largest privately owned pawn business when Cash America bought it in 2004. SuperPawn had more than 20 stores in Las Vegas alone when Steve Mack sold it.
But Michael Mack said he's happy to stick with just one or two locations. Mack said he's "excited about downtown" and looking to open a store of "preloved handbags" in the area. But that'll be it for expansion for the foreseeable future.
"It's been great for me to be back in the pawn business — the business I know so well — and doing it the way I want to do it," Mack said. "I don't want to be one of 50 stores. I don't like being in a tower. I like touching the customers and helping people out."
Contact reporter Jennifer Robison at jrobison@reviewjournal.com. Follow @J_Robison1 on Twitter.