Mechanics at Las Vegas-based Allegiant petition to unionize
December 15, 2017 - 2:25 pm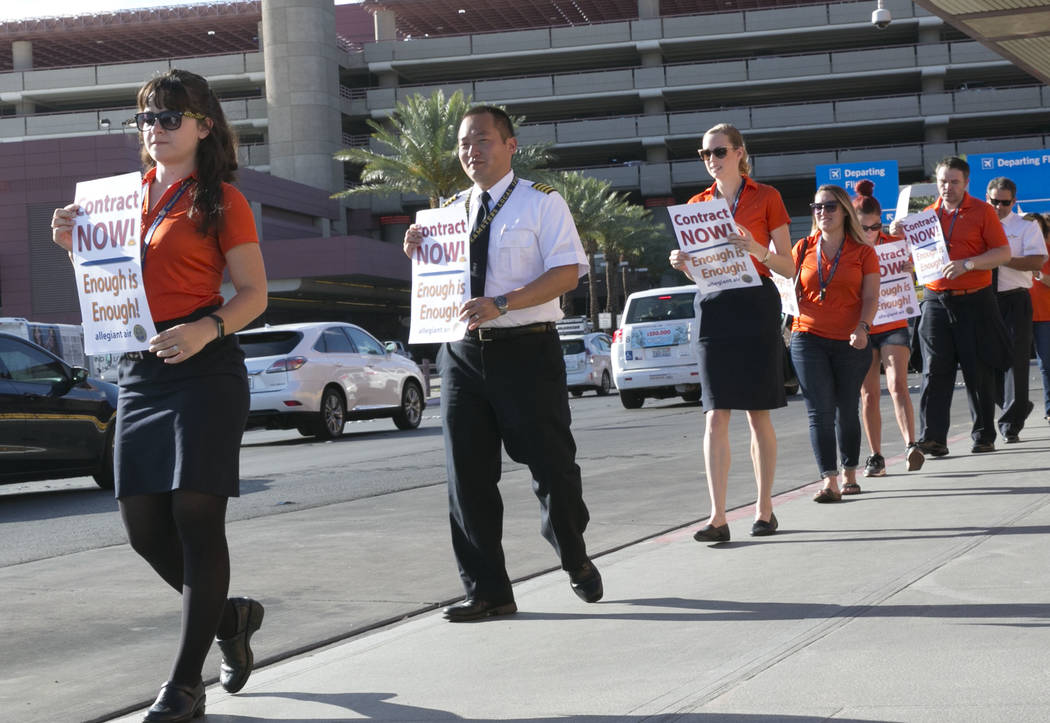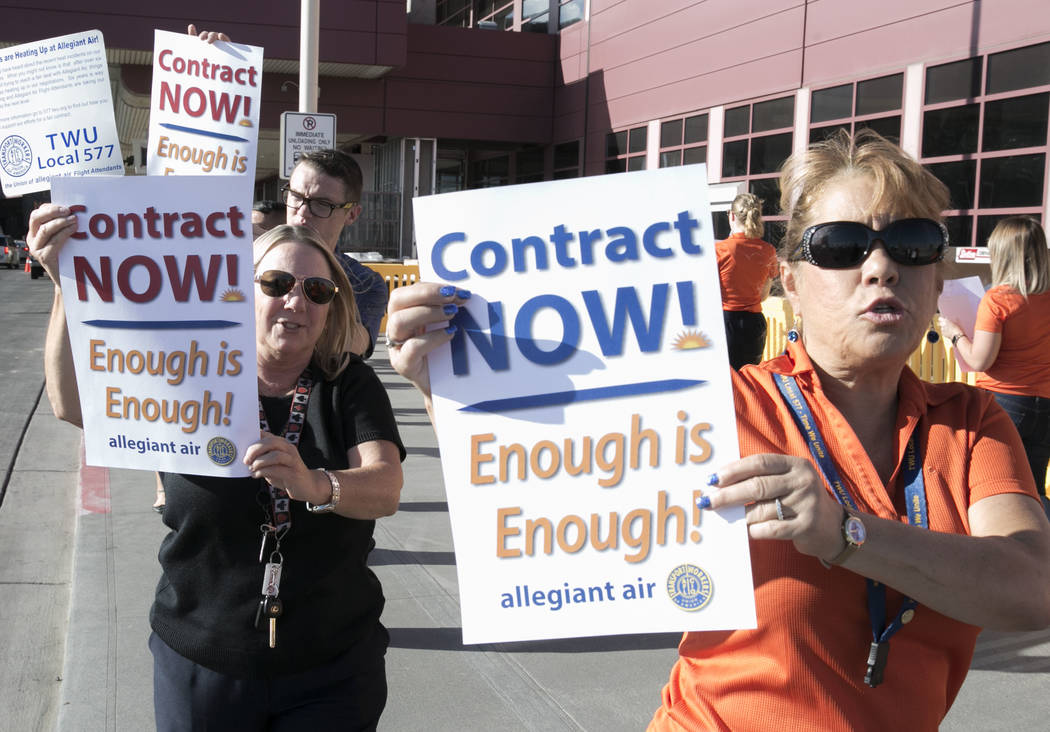 Mechanics working for Allegiant Air filed a petition to unionize, following the lead of flight attendants and pilots who reached labor pacts over the past year with managers of the Las Vegas-based discount carrier.
The mechanics are asking for representation by the International Brotherhood of Teamsters, according to a petition filed this week with the National Mediation Board, which will decide whether to hold an election within the next two months, union officials said.
Allegiant has about 350 mechanics and related technicians primarily based in Las Vegas and Sanford, Florida.
"The mechanics at Allegiant Airlines recognize the power that Teamster representation brings to their co-workers as well as mechanics at companies like United Airlines and UPS Air Cargo, and they want in on the action," Capt. David Bourne, director of the Teamsters Airline Division, said in a statement.
Allegiant executives declined to comment until the National Mediation Board officially notifies the company of an election.
Flight attendants working for Allegiant Air reached their first union contract with the company last month, following six years of negotiations. The five-year deal reached with the Transport Workers Union calls for a pay raise of up to 33 percent, along with improved policies for sick leave, vacation, part-time workers and potential mergers.
Allegiant pilots, working with the Teamsters, ratified their first labor agreement last year. That five-year deal included an immediate 31 percent pay raise, along with improved medical benefits, scheduling procedures and retirement plans.