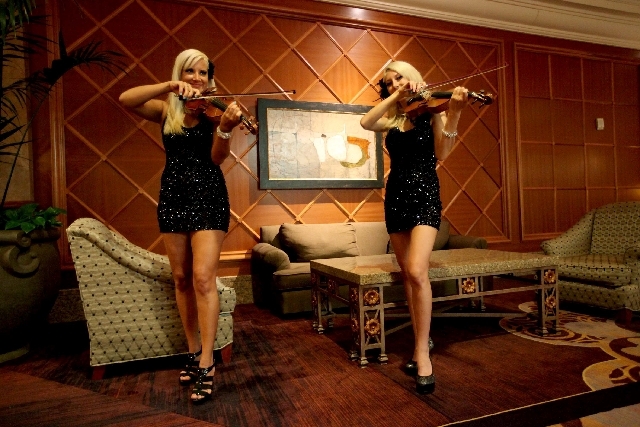 In a year, the Las Vegas meetings industry supports nearly 57,000 jobs and generates more than $6.7 billion in local economic impact. In the U.S., the industry employs almost 2 million people.
But do you have any idea what the industry is?
Its leaders would argue you don't but you should.
"We are larger than the automotive industry. On a worldwide basis, this is one of the most significant economic drivers, but it's not understood by governments or corporations," said Paul Van Deventer, president and CEO of Meeting Professionals International.
The meetings and event industry association was in town through Tuesday for its World Education Congress 2013, which attracted about 3,000 delegates, generating an estimated nongaming economic impact of $2.8 million. The congress was last held in Las Vegas in 2008. Half the attendees were meeting planners, and half were suppliers, students and academics.
"It's one of the most important congresses that we can hold," said Chris Meyer, vice president of global business sales for the Las Vegas Convention and Visitors Authority. "The reason for that is these are the organizers for meetings and events all over the world that bring business to Las Vegas."
While the congress was hosted at the Mandalay Bay Convention Center, attendees also went to events at other properties, including The Venetian, Caesars Palace, Rio and Four Seasons.
"They're really getting to see the whole flavor of the valley," Meyer said.
Michael Dominguez, meeting association chairman and senior vice president of sales for MGM Resorts International, explained further. "It matters because it's all revenue in the coffers for the state of Nevada, the city of Las Vegas, and helps fund a lot of services that residents use."
The industry is healthy this year, Van Deventer said.
"We're seeing an increase in frequency of meetings and increased investments in the meetings themselves," he said.
Meetings also are getting more global while being refined.
The industry has returned to 2007 levels of revenue per available room, but there are still issues: The European economy is not recovering as quickly as North America's, and there's an increased focus on restrictions for government meetings.
"The very people who benefit the most from our industry still don't completely understand the value and the power of the industry," Dominguez said.
With about 20,000 members, the association aims to educate professionals about the latest meetings trends, one of which is corporate social responsibility. Meyer said it seems to be back at the forefront of companies' minds.
"During the recession, I think we kind of lost a little bit of our momentum in that regard," he said.
In terms of technology, bandwidth is at the forefront of meetings planners' minds.
"In most of our hotels and most of our centers, the bandwidth isn't quite capable enough to support and handle. We now have an audience where everyone has multiple devices. It's no longer one," Dominguez said.
For its part, MGM Resorts partnered with Cisco to implement a new $14 million Wi-Fi system across its properties.
Still, planners and attendees often expect free Wi-Fi throughout conference areas, and that sometimes is an impossible request.
"That is a real underlying issue right now," Dominguez said.
Contact reporter Laura Carroll at lcarroll@reviewjournal.com or 702-380-4588. Follow @lscvegas on Twitter.