Members-only indoor golf club breaks ground
Updated May 11, 2023 - 2:30 pm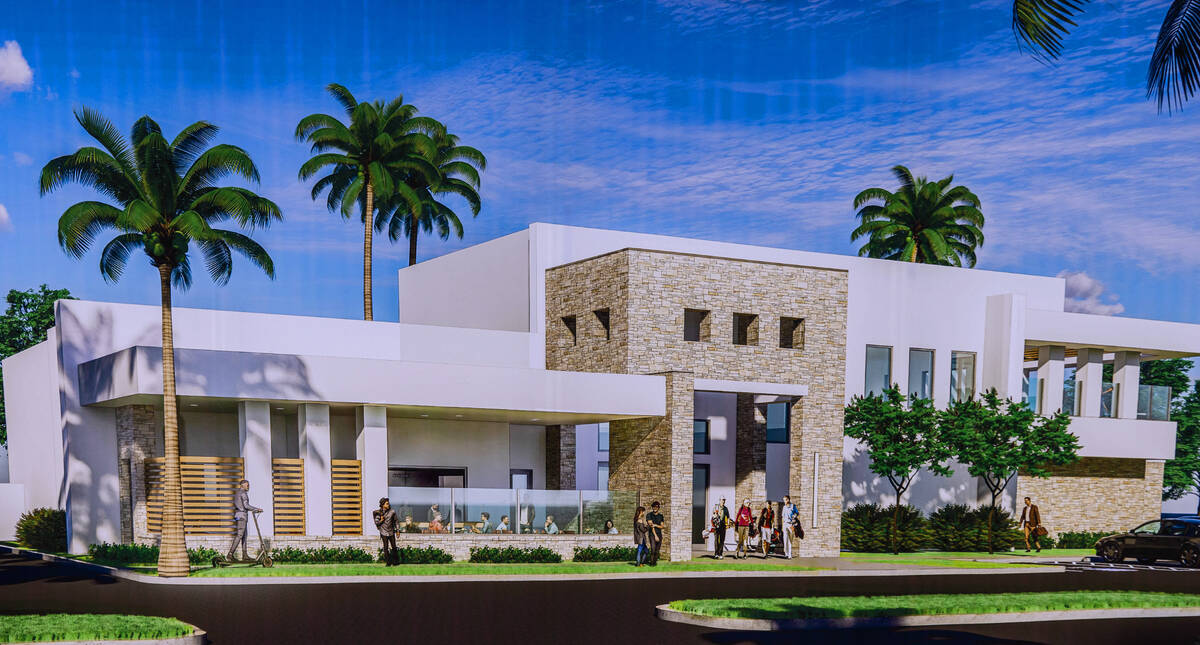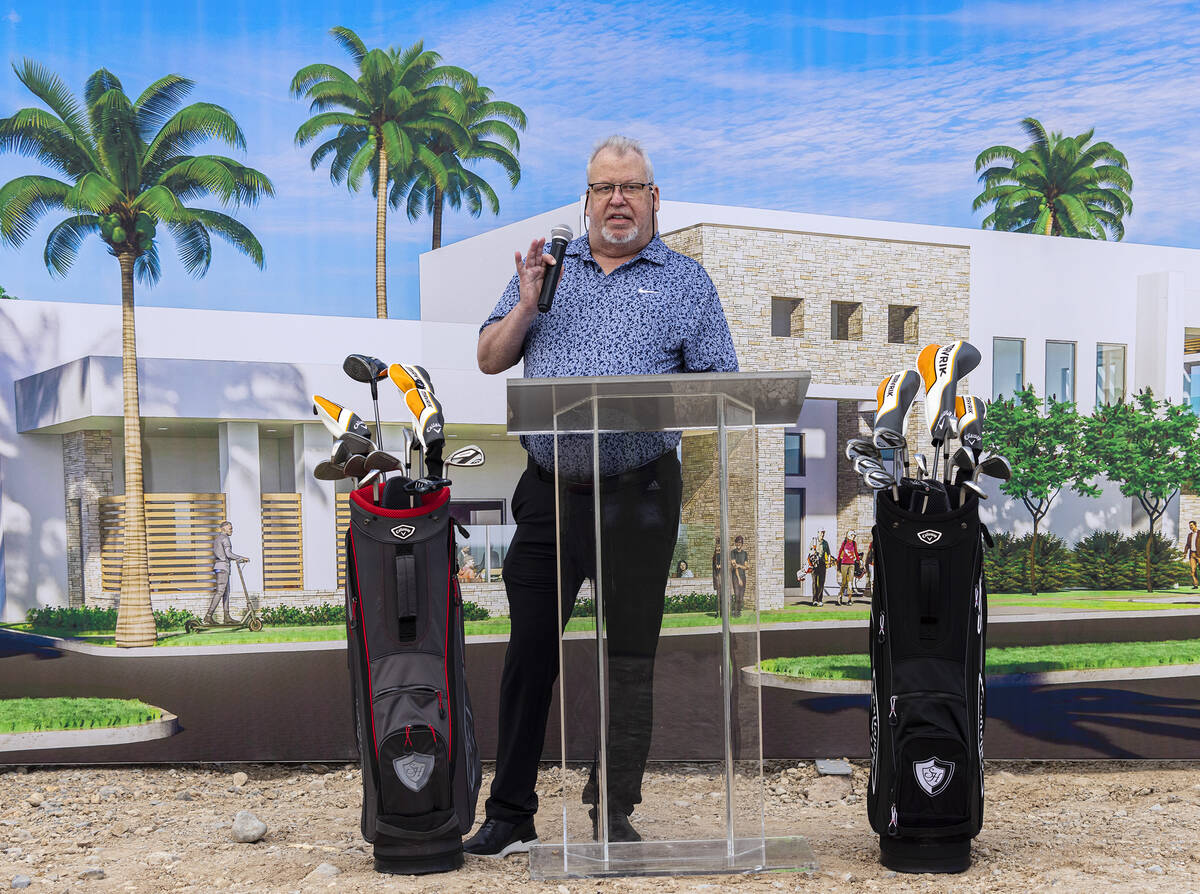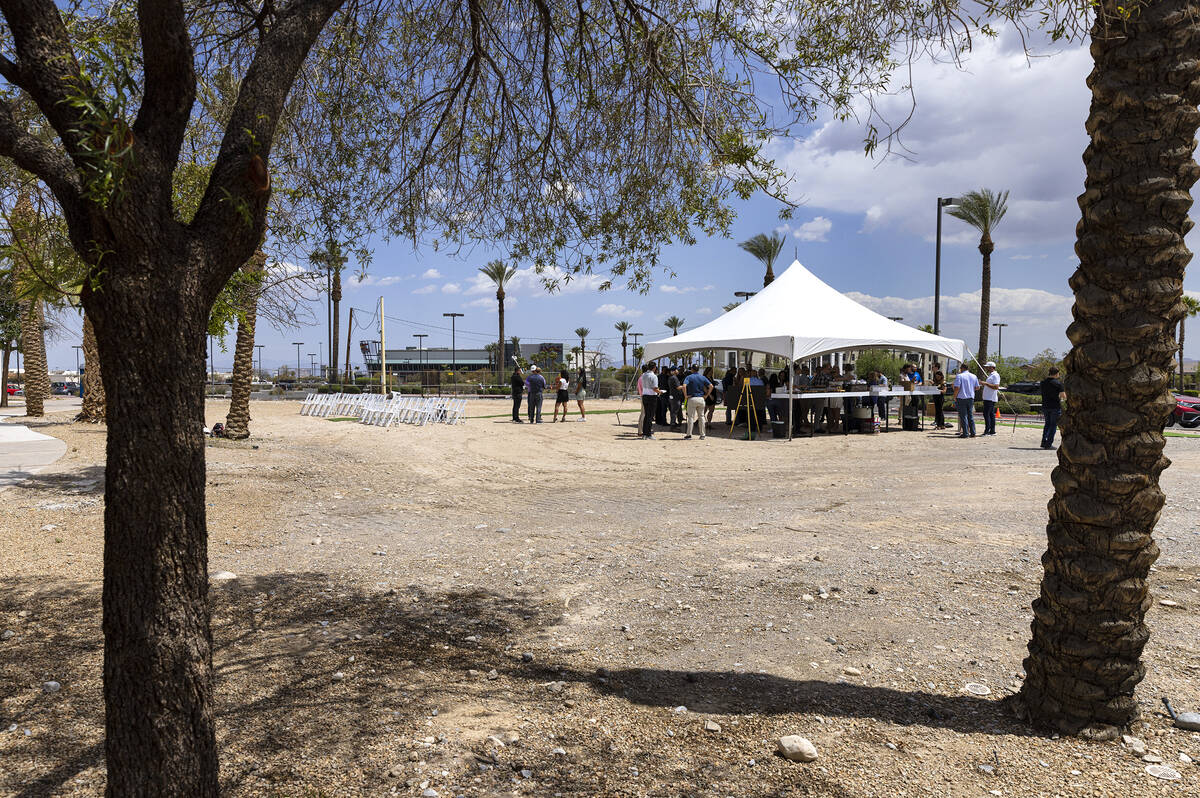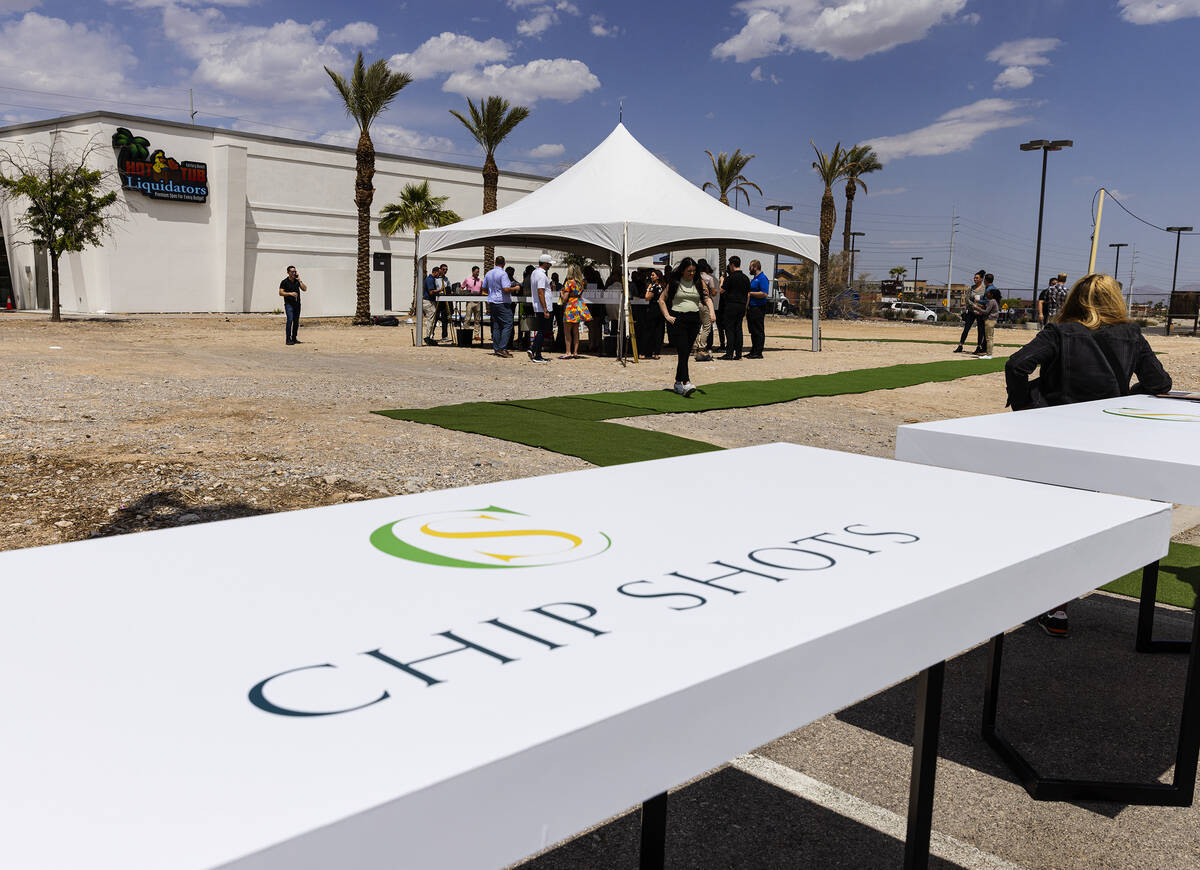 Chip Shots, an indoor golf club, held a groundbreaking Wednesday at the future home of its flagship location in the southwest Las Vegas Valley.
The two-story, 13,000-square-foot golf club will open in late 2023 or early 2024, according to Chip Shots spokeswoman Sandra Esparza.
The members-only venue, at Grand Flamingo Center on West Flamingo Road and the 215 Beltway, was initially expected to open spring 2023, but Esparza said the delay was due to "supply chain challenges."
"We understand that the road to success is often fraught with obstacles, and as the popular saying goes, Rome wasn't built in a day," Esparza said in an emailed statement.
Despite the delayed opening, indoor golf enthusiasts can see a preview of Chip Shots with its "Swing Studio," available for booking starting Thursday at the Grand Flamingo Center.
Chip Shots founder Keith Langlands said in a news release that it's "excited to collaborate with the golf community."
"This is a space where you can indulge in your passion for golf and the finer things in life," he said.
The venue is also expected to include dining, lounges and outdoor entertainment spaces. Membership will also be capped at 1,000, according to Esparza.
Chip Shots is expected to open additional locations in Scottsdale, Arizona and Frisco, Texas.
Contact Sean Hemmersmeier at shemmersmeier@reviewjournal.com. Follow @seanhemmers34 on Twitter.