Merchants, buyers gather at Las Vegas Market trade show
Updated August 1, 2017 - 11:25 pm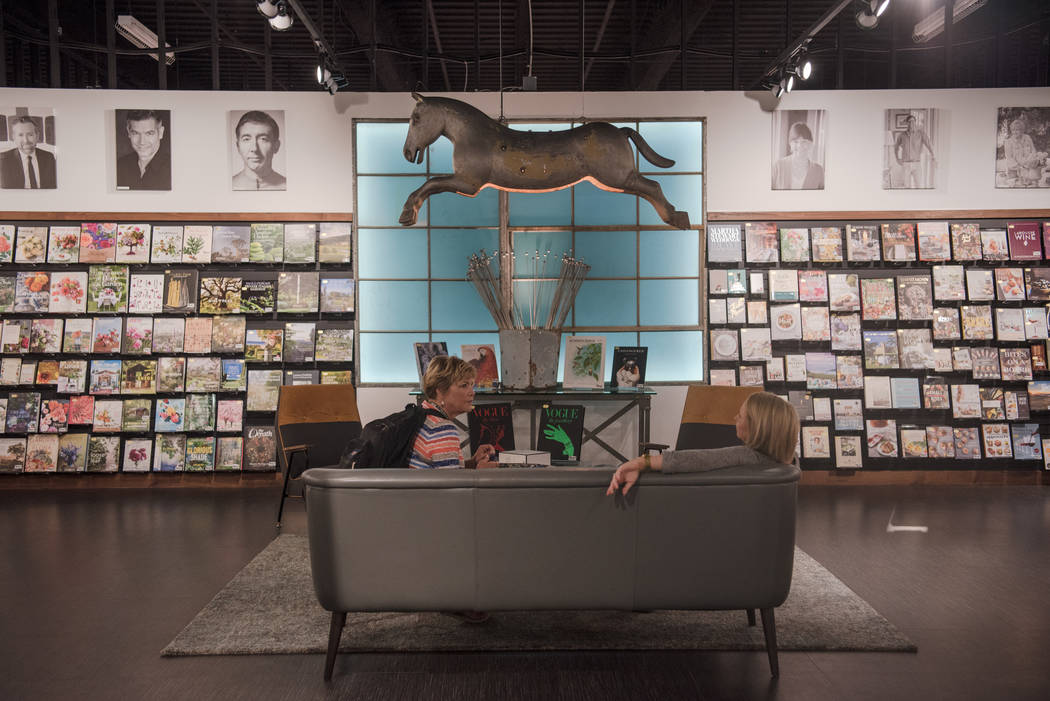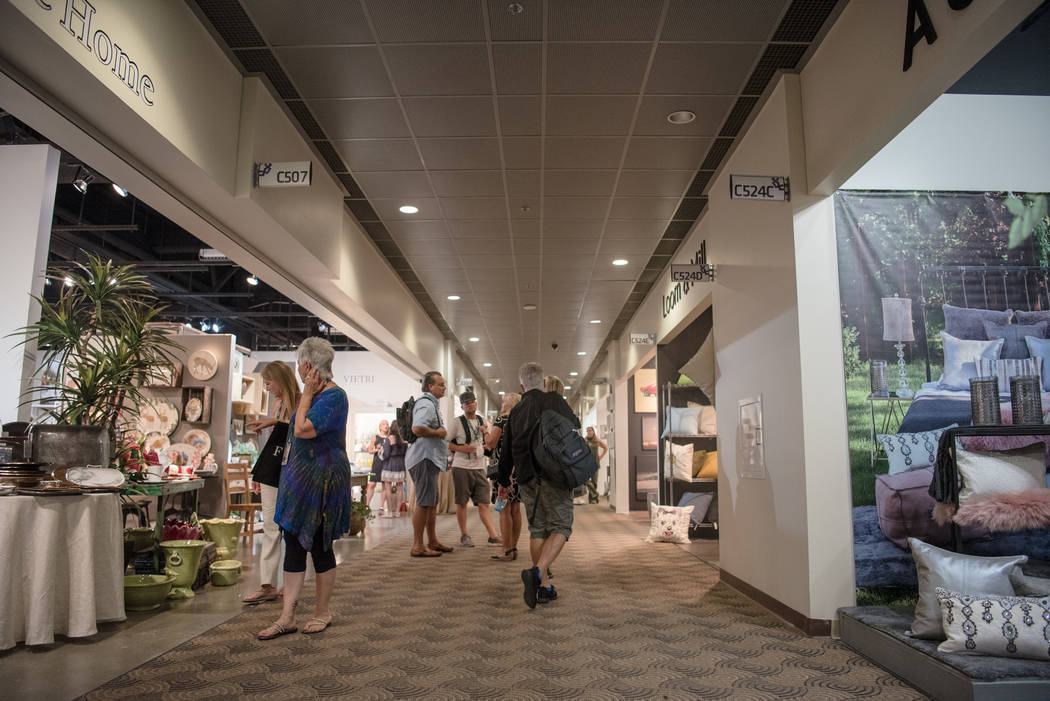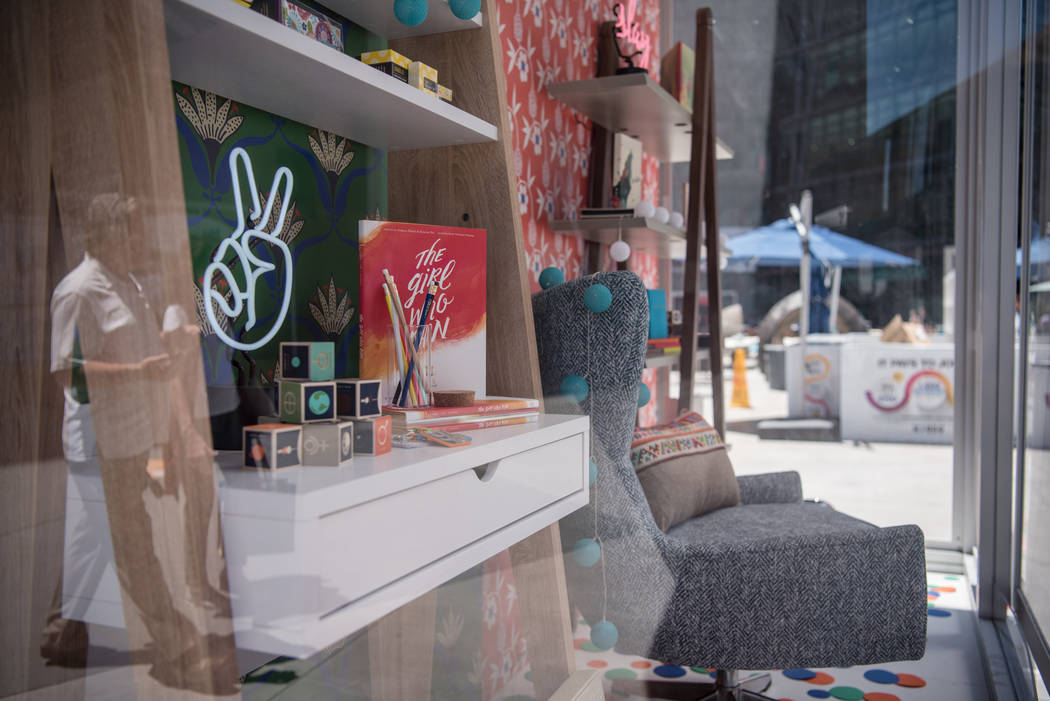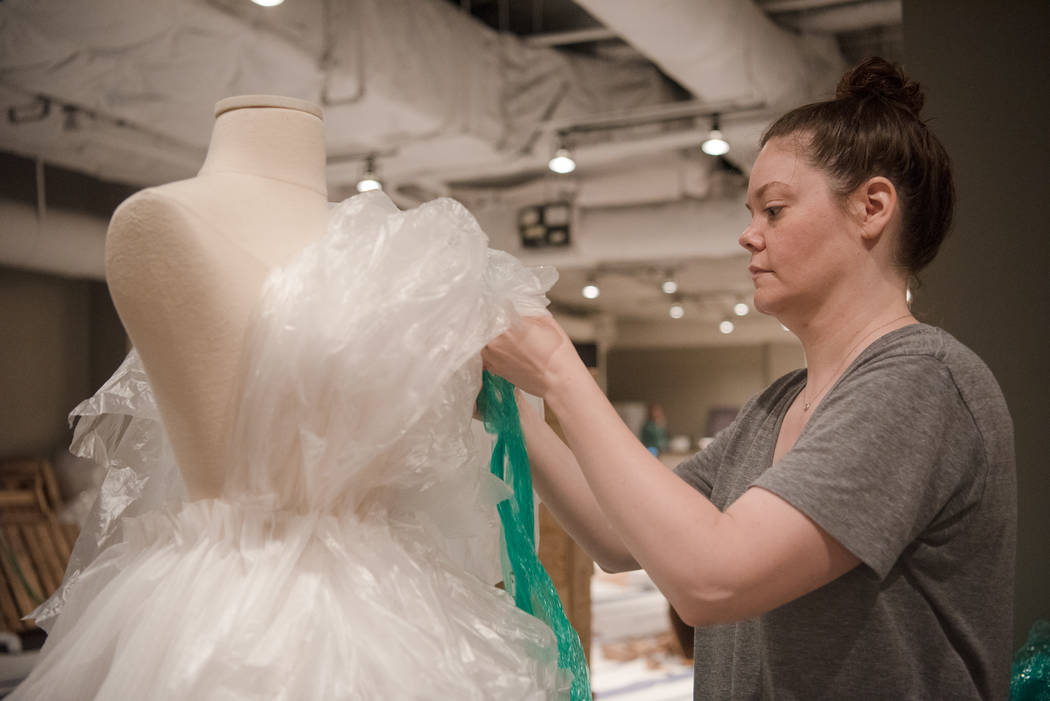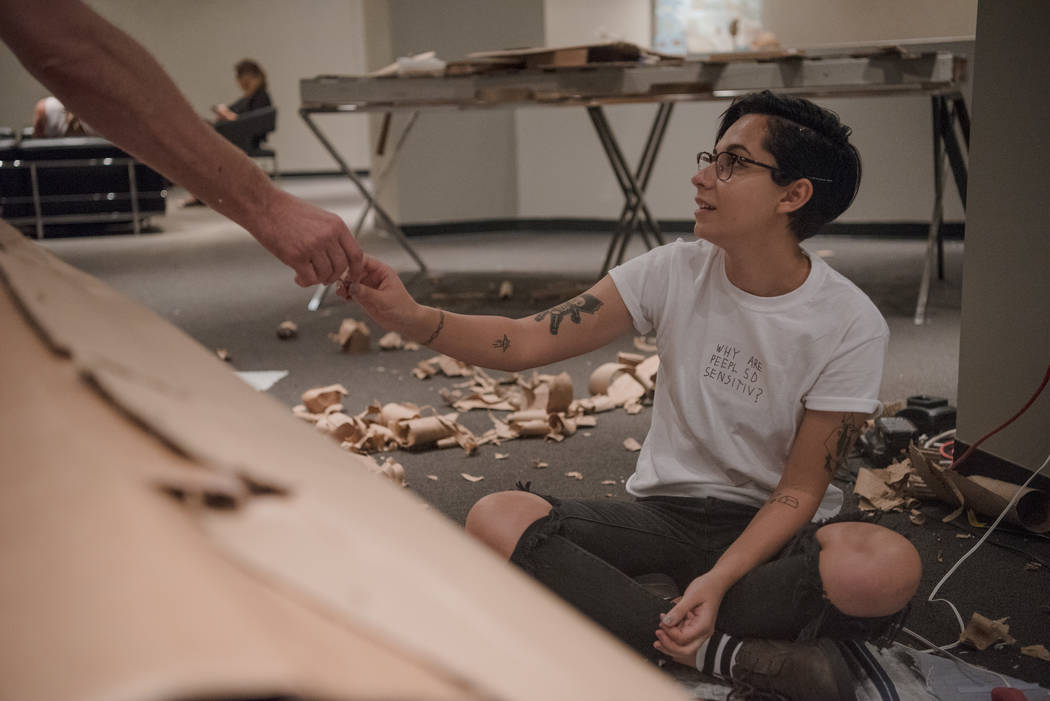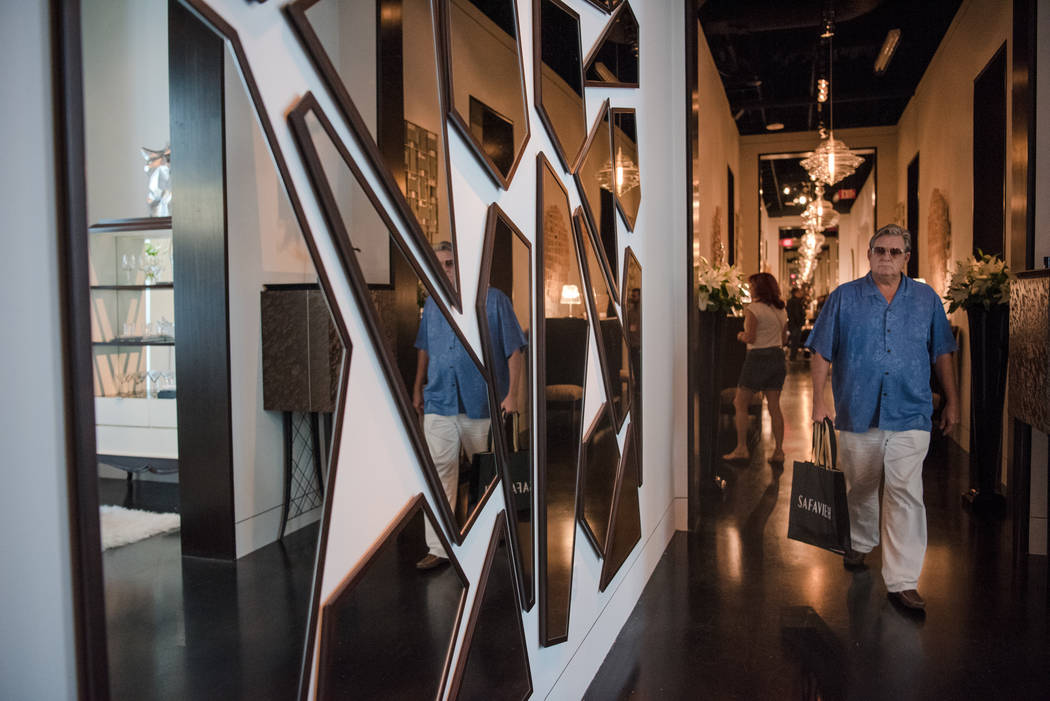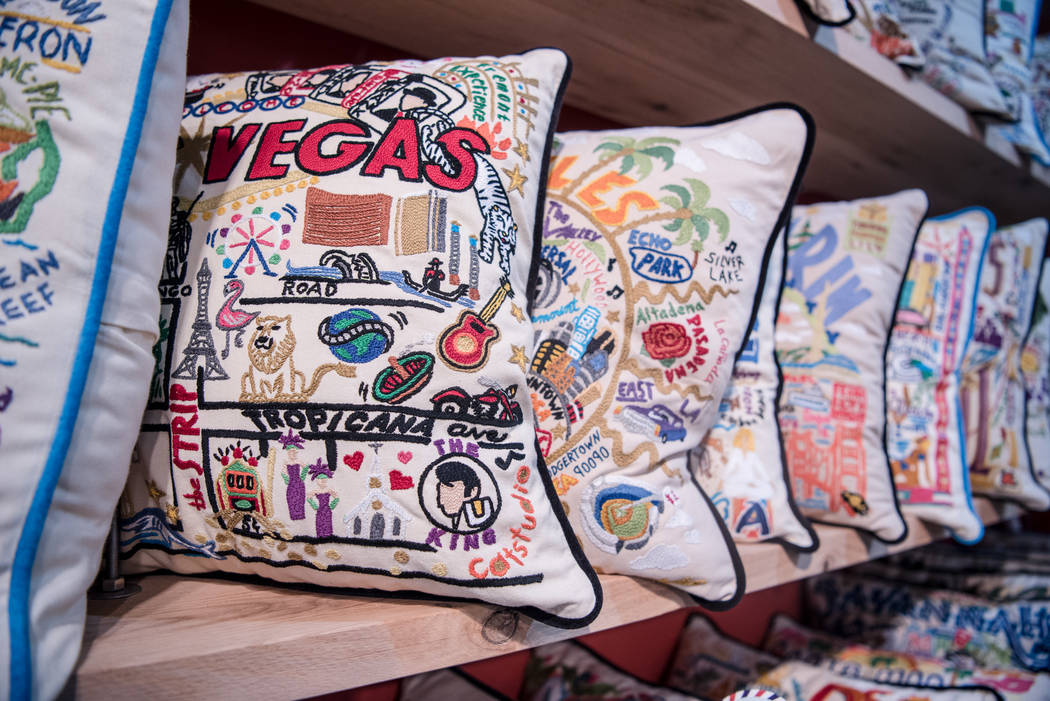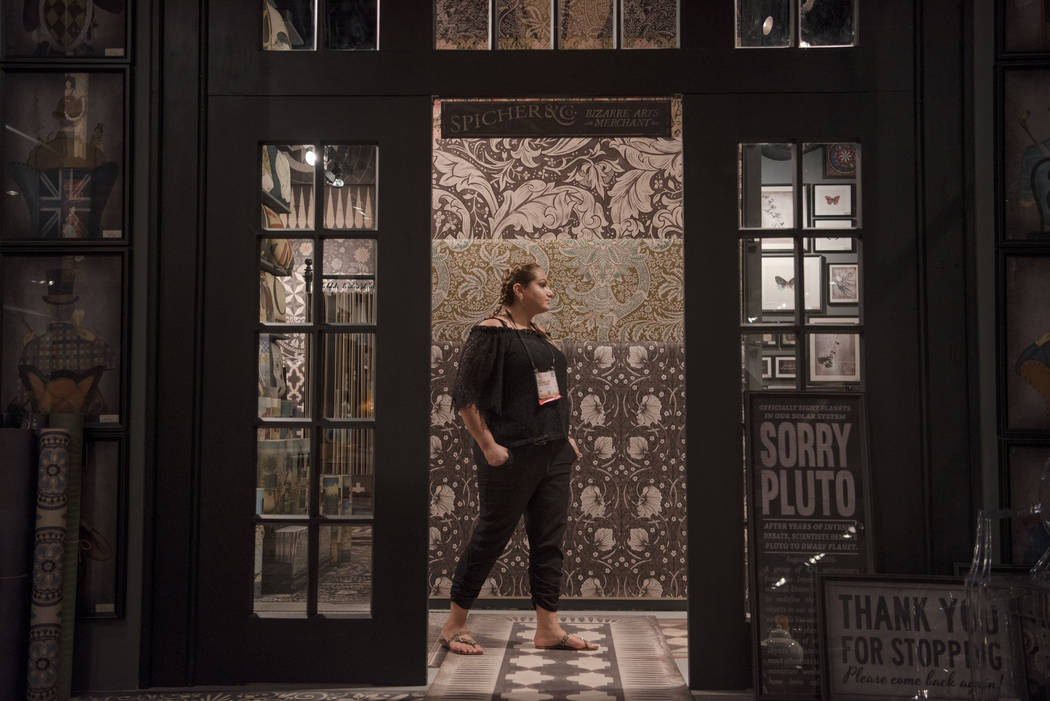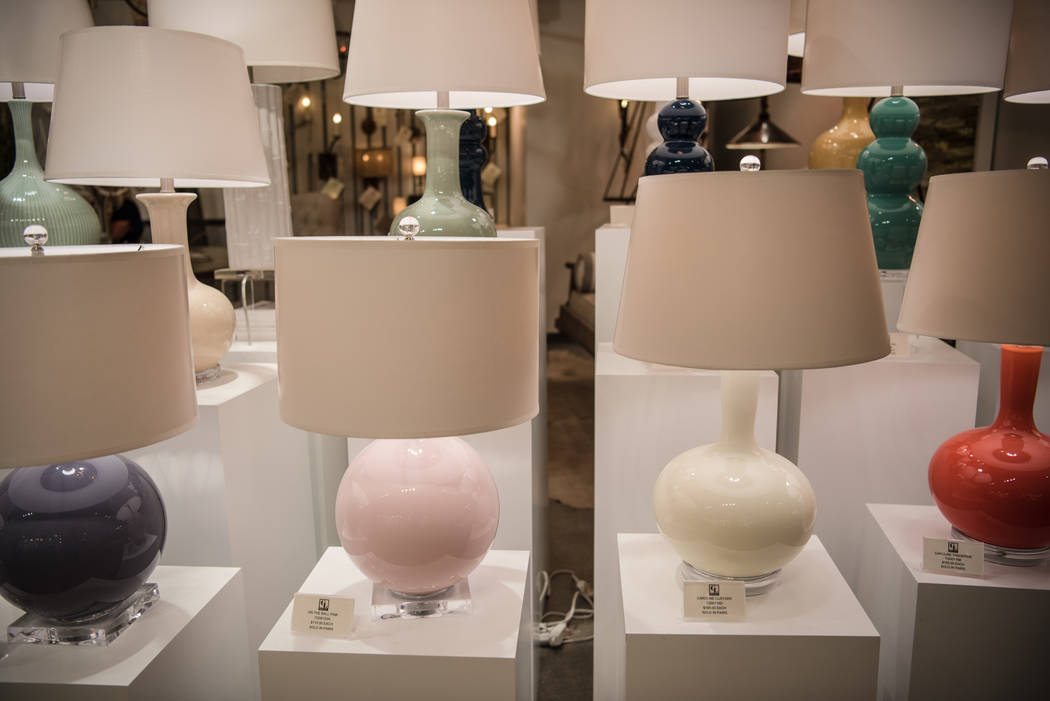 On the 13th floor of the World Market Center in downtown Las Vegas, a textiles representative pitched his company to Jeanne Hughes.
His conversation on Tuesday with Hughes, sales manager for Las Vegas-based manufacturer Somers Furniture, lasted less than two minutes.
Hughes said she could tell the representative didn't know his product well enough. They exchanged information, but she didn't sound optimistic on a future collaboration.
"I've been doing this so long," Hughes said. "I don't want to go through the back and forth."
Joined by company founder Debbi Somers, the two women were among about 4,000 exhibitors gathered at the twice-annual Las Vegas Market trade show for the furniture industry.
Tens of thousands of suppliers, buyers and designers of furniture, decorations, accessories and materials descended on World Market Center's showroom-filled buildings, two of them with 16 floors and the other 10.
Traffic jammed periodically at the intersection of Grand Central Parkway and Bonneville Avenue.
The event started Sunday and will end on Thursday.
Las Vegas Convention and Visitors Authority spokesman Jeremy Handel said the public-private marketing organization expected 50,000 people to come. Those people are expected to directly spend about $59 million.
The appeal of Las Vegas Market is a one-stop shop for wholesalers, said Cindy Hodnett, spokeswoman for International Market Centers.
In July, New York investment giant The Blackstone Group reached a deal to buy International Market Centers, which owns and operates the 5.4 million-square-foot World Market Center as well as 6.8 million square feet of showroom space in High Point, North Carolina.
Terms of the sale were not disclosed. The deal is expected to close in the third quarter.
Las Vegas Market exhibitors showcased goods updated for today's technology trends, she said. Manufacturers will add charger ports for phones and tablets or let users control settings with a remote control. Customers have shown interest in handmade decorations.
"We've seen so much enthusiasm," Hodnett said. "Our CEO tied it to a strong increase in consumer confidence. When people feel good, it trickles down to our industry."
The event is a boom for the Las Vegas Valley because exhibitors and visitors will also see shows and extend their stay into the weekend to see local sights, she said.
Januka Karunasena, however, said his stay this year is all business. Now on his fifth summer market, Karunasena stayed at the Luxor. He is in charge of latex mattresses, rubber mats, shoe soles and other products by Richard Pieris Exports.
He'd taken a 14-hour flight to Las Vegas to search the floors of World Market Center for furniture that would sell well back home in Sri Lanka, particularly to apartment renters.
"It's worth it," he said.
Back at the Somers Furniture display on the 13th floor, founder Debbi Somers answered questions about a patio table from an interested furniture retailer representative.
The representative rubbed his hand over the table's surface. He complimented the material. They exchanged information.
"It can be slow, but there are quality people here looking to buy," Somers said.
Contact Wade Tyler Millward at wmillward@reviewjournal.com or 702-383-4602. Follow @wademillward on Twitter.