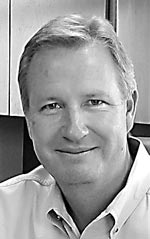 Western Alliance Bancorporation, a $5 billion holding company, said Monday that it expects fourth-quarter earnings per share to be 9 cents, far below Yahoo Finance's analysts' consensus of 30 cents, because of real estate loan problems.
Silver State Bancorp of Henderson said it increased its reserves for expected loan loss reserves in a small number of loans, but the bank holding company expects to report higher fourth-quarter earnings.
The two bank holding companies are the first in Southern Nevada are to provide a glimpse of their fourth-quarter results as the economy reels from a real estate slump.
Community Bancorp, a third publicly owned bank holding company in Southern Nevada, doesn't provide earnings guidance, but it will hold a conference call with analysts on first-quarter results on Jan. 24, a spokesman said.
The financial condition of other independent banks in Southern Nevada aren't expected until March when they file reports with federal regulators.
Even then, the size of real estate problems at Southern Nevada banks may not be entirely transparent to outsiders. Observers say some banks required business borrowers to set up interest reserves from which payments are drawn so that loan payments are still current even when the borrowers may have problems.
Western Alliance said its profits dropped mainly because it increased loan loss provisions to $13.9 million. Net loan charge-offs for the fourth quarter were $4.5 million.
Nonaccrual loans and repossessed real estate are expected to total $21.5 million at year-end. Nonaccrual loans are those for which bankers do not expect to receive interest payments.
Western Alliance Chief Financial Officer Dale Gibbons said the bank company's problem loans mostly were for condominium developments in suburban Southern Nevada and the Tucson, Ariz., area. Alliance Bank of Arizona made loans to condo developers in the Tucson suburbs, but the company's Bank of Nevada made loans in the Las Vegas area.
Condos have been hit harder than single-family housing in the residential downturn, Gibbons said.
Gibbons said he hopes Western Alliance doesn't have any more "outsized" problems. But he added: "It's too soon to call the bottom of this (real estate) market."
Western Alliance said it also intends to write down its securities backed by subprime mortgage loans to $4.9 million from $9.5 million, but this charge is expected to be offset because of accounting requirements for valuation changes.
"None of the company's investment securities is in default," Western Alliance said in a statement.
Silver State expects to earn $5.9 million in the fourth quarter, up from $5.7 million in the same period a year earlier. Earnings per share are expected to be 38 cents, down from 40 cents.
Earnings per share decreased from 47 cents in the third quarter of 2007. The decline stems mainly from an increase in loan loss provision to $3.6 million from $2.4 million in the third quarter of 2007.
"The 2007 fourth-quarter operating results are in line with the market trends discussed in our last Form 10-Q filing," a quarterly financial report, CEO Corey Johnson said in a statement. "The increase in our loan loss provison reflects these market trends and a deterioration in the credit quality of a small number of specific credits."
Silver State shares fell 2.67 percent or 36 cents to $13.14 on the Nasdaq National Market. Western Alliance shares dropped 49 cents or 3.16 percent on the New York Stock Exchange. Community Bancorp shares lost 7 cents or 0.47 percent to $14.78 on Nasdaq.
Contact reporter John G. Edwards at jedwards@reviewjournal.com or (702) 383-0420.