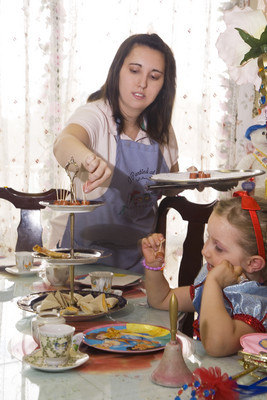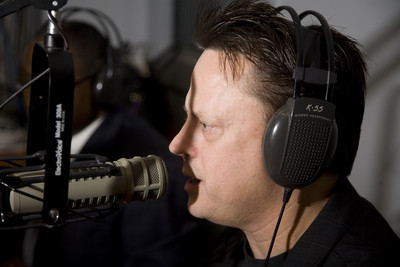 Las Vegas is a 24-hour town, and opportunities for extra income are available around the clock. Whether brewing coffee at the break of dawn or working away the weekends, an increasing number of locals are two-timing their main jobs — with or without their employer's blessing.
For some, the days of being a one-job man or woman are mostly gone, at least for now. An uncertain economic outlook and a statewide unemployment rate of more than 5 percent have made moonlighting look like an attractive option, said Brian Gordon, a principal with the research firm Applied Analysis.
"With the elevated levels of unemployment compared to two or three or four years ago, people are required to make ends meet, and many times that requires finding extra sources of income," he said. "Fuel costs, elevated interest rates and mortgage costs have people seeking out job opportunities."
The Nevada Department of Training and Rehabilitation doesn't keep statistics on the numbers of Nevadans with more than one employer, said Jessie Bigley, a department researcher. The department only records which employer is the subject of a claim for benefits.
Often short of sleep and feeling tired after a 52-hour work week, Raechel Kelso says the slowing economy has given her pause about quitting her second, part-time job. Although she'd likely be able to survive solely on the income from her 40-hour-a-week position at Tilly's, a retail store, the 26-year-old isn't giving up her part-time gig at Starbucks Coffee. She also sells vintage clothes online in what she calls "an investment" in the future.
Kelso is keeping an eye out for where the next job cuts may come from.
"I would think that if they would make cuts, my position would be the first to go," she said of her in-store display job at Tilly's. The Starbucks job has been her off-and-on standby for more than three years.
Kelso is not alone in being prudent about hanging on to extra sources of income. Workers are scared that second jobs won't be easily replaced if they let go of them. Recent University of Nevada, Las Vegas graduate Fiona Chapman said a combination of love for her work and existing college debts drove her decision to keep her second job.
Chapman works as a weekend hostess at the restaurant Olivia's Doll House and Tea Room and as a receptionist Monday through Friday at the WestCare treatment center.
Her primary employer doesn't have a problem with Chapman keeping her weekend position as a hostess for children's tea parties. Occasionally the jobs overlap, but she has juggled it so far.
"When we did the interview, I just informed WestCare that I couldn't work weekends, and they said. 'Oh, that's fine. We just need you Monday through Friday,' " Chapman said.
Not all employers take the news of employees moonlighting so well. Doug Beckley, a business consultant and head of the Beckley Group, said companies may authorize their workers to moonlight but prefer they didn't.
"My experience is from the employer's standpoint, and that's that they don't like it," he said. "Some have policies that don't allow it, while others tolerate it."
Even the best-coordinated work schedules can conflict with each other, Beckley said.
And, an employer may not know of the other job, since many workers hide their moonlighting.
The bags under the employee's eyes may give them away, however.
"They are tired and don't have time to sleep," he said. "They don't have their focus on their primary job, and they are just putting in the hours."
Companies can go beyond simply forbidding their workers from taking extra part-time employment. Offers of better pay and more hours may reduce the need for outside ventures, Beckley added.
The need to make ends meet isn't the only reason people seek second jobs. Some say they are laying the groundwork for their next career moves, while others have found a passion they can't give up.
"If I had more money, I'd still work there," Chapman said of Olivia's.
Even people in the better-paid professions find that spare time equals opportunities for more income.
Chippendales dancer Brian Chan said he's compensated well enough to live off his show income alone. The male revue pays in the range of other productions on the Strip — $1,300 to $1,500 a week.
But the dancer and singer knew the real estate market was hot when he moved here 31/2 years ago, and his 16 hours of shows a week leave him with time to pursue other opportunities. His jobs are now intertwined.
"Seventy-five percent of my business comes from contacts I made at Chippendales," Chan said.
The lucrative real estate side venture now nets the dancer a "six-figure annual income," he added.
Fellow Chippendales dancer Juan DeAngelo works at Elements salon by day as a hairstylist.
Cutting hair is something he has done his whole life. And his passion had a basic motivation.
"I've always been fond of the female form, and I thought, 'If I got into cosmetology, I will be around all these girls,'" he said.
A personal passion drives Mikael Whitlock to take on numerous occupations. The clinical nutritionist and kickboxing instructor uses his radio show at KLAV-AM (1230) to promote his health practice. He lost family members prematurely to medical problems and hopes to prevent them in others.
"It's a basic knowledge of how to protect their health," he said. "And training others in kickboxing helps me keep in shape."
The rest of the time, Whitlock preaches the gospel as a pastor.
"I try to get six hours of sleep a night," he said.
This story first appeared in the Business Press. Contact Valerie Miller at vmiller@lvbusinesspress.com or 702-387-5286