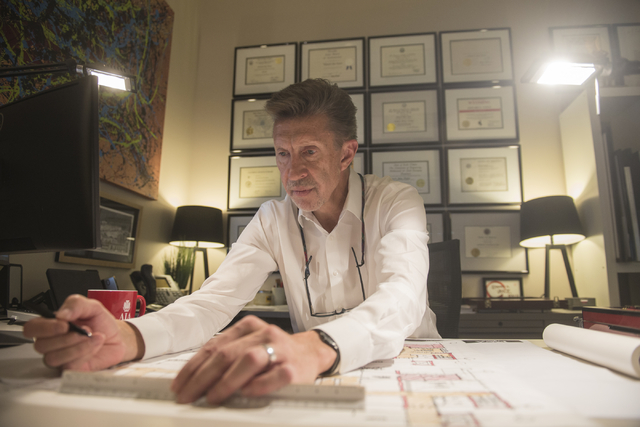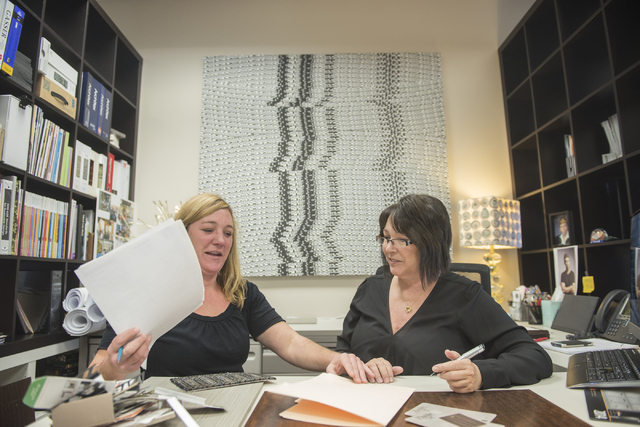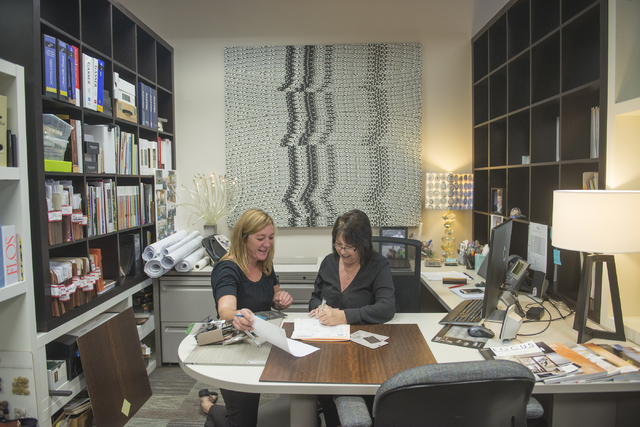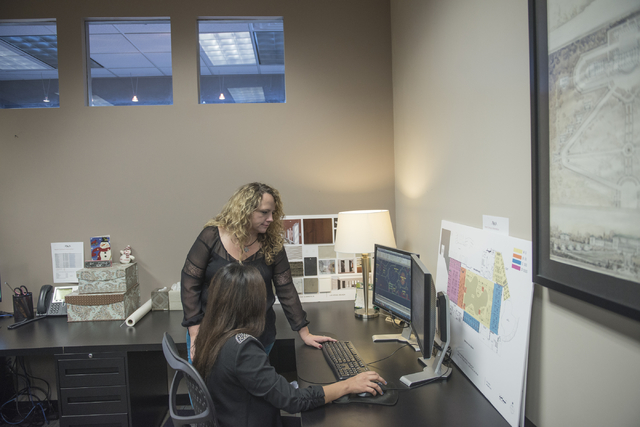 Yes, Las Vegas, there is a Santa Claus. And it's your boss.
More companies are awarding bonuses and throwing holiday parties in a sign that the recovering economy is gathering strength.
Credit an improving economy for employers acting more like Santa Claus than Scrooge.
More companies are offering cash bonuses for the first time in years or are increasing the size of bonuses. Some are back to offering pay raises to start in January.
Holiday parties, which had become a relic of the past for many workers, have returned this year or been upgraded. Some companies, if they can't give a bonus or a party, are offering employees the day off after Christmas Day and New Year's Day.
This more generous trend is borne out anecdotally and from an American Express survey of businesses with fewer than 100 employees — one of the last groups to feel the economic recovery. The survey revealed that 85 percent of small-business owners intend to reward their staffs this year with bonuses, raises, time off or holiday parties. That's up from 62 percent in 2013.
Cara Clarke, the Las Vegas Metro Chamber of Commerce's senior director of communications, said the parties and bonuses are a sign that businesses are feeling more confident about their bottom lines and want to reward employees.
"Many employees in the recession were laid off and those businesses that they were able to retain them didn't have resources for pay raises or bonuses," Clarke said. "Some employees even took pay cuts in order to keep their jobs and worked with employers to keep those business doors open.
"This is a great way for employers that have weathered the storm and (are) now seeing upticks in their business to say thank you and recognize the great work that their employees do on behalf of their businesses."
Money is at the top of the holiday wish list for employees, and their bosses are giving it to them in some of the biggest numbers since the Great Recession.
The American Express report showed 42 percent of surveyed small businesses plan to give year-end bonuses, up from 27 percent in 2013. Twenty-five percent say they plan to raise employees' base pay, up from 11 percent last year. On average, employees can expect to get a 15 percent bonus this year, up from 13 percent last year and 9 percent in 2012.
Employees at EV&A Architects in Las Vegas are seeing how an improving economy is benefiting them. The firm has grown from five employees to 30 in six months and is celebrating its best year since it formed in 2006, CEO Ed Vance said.
EV&A Architects is designing the planned Lucky Dragon casino project on Sahara Avenue and has designed such projects as Montevista Hospital, Thatcher Chemical in Henderson, the Republic Services recycling center in North Las Vegas, a surgery center and a memory center. The firm has designed five assisted living centers in California.
"We had to forgo bonuses the last four years," Vance said. "We're going back to what we used to do."
Bongiovi Law Firm, which represents small businesses, tripled its bonuses to its five employees this year, and owner Gina Bongiovi said many clients have inquired how to structure bonuses and hire new people. The era of giving employees a gift card to spend $50 at a restaurant is getting replaced with bonuses, she said.
"Companies retained their best people during the downturn and given that most of those people had to take pay cuts in order to stay employed and the company to stay in business, now they're wanting to reward those employees for their loyalty and for sticking with the company during the hard times," said Bongiovi, whose firm opened in 2008. "That's the position I'm in as well. I haven't been able to pay employees what I ideally wanted to because of the market I serve and how hard it was hit. The bonus is a way of saying thank you during the holidays for sticking with me and helping my business grow and others as well."
Alice Bredin, a small-business adviser for American Express, said even businesses that haven't seen a tremendous jump in sales realize they need to start giving bonuses and pay raises to keep their employees. As the economy picks up and companies hire, they're going to hire away the best employees of other companies, especially small businesses, she said.
Vance agreed that it's imperative to recognize employees because they are a professional services firm's the biggest asset. Once the market starts changing from one that's employer-based to one that's employee-based, companies risk losing their workers to better opportunities. That was the case before the recession, and that comes with a big cost, he said.
"The replacement cost are triple the salary," Vance said. "You have to retrain and re-educate and get them up to speed. It takes a great deal of time. It's never in your interest to have a lot of turnover. It hurts you."
Not all companies can afford to give bonuses, but bosses are finding ways to reward employees. Plenty of workers are getting off the Friday after Christmas and New Year's Day rather than return to the office for one day, Bredin says. The American Express report showed 56 percent of polled small businesses plan to give employees time off, up from 40 percent in 2013.
Office parties used to be an annual happening of the business world. American Express' survey shows 44 percent of companies said they plan on holding holiday parties and gatherings, up from 32 percent in 2013. The average company will spend $902, up from $895 a year earlier.
Cutting back on holiday parties was one way for businesses to reduce their bottom lines without sacrificing operations, Clarke said. The return of parties signals that business now have extra resources, she said.
"That's a good sign for our overall economy," Clarke said. "When small businesses are confident, that's very powerful in growing jobs. That's when you see businesses expand — whether that's hiring another employee or opening a new location or bringing on new products and services."
EV&A and Bongiovi are hosting holiday parties this year at local restaurants. It's the first-ever party for the law firm and an upgrade for EV&A, which last year held a party at Vance's home.
"We wanted to celebrate a banner year," Vance said of the party and bonuses. "It's our best year ever. We made a good amount of money and as a Subchapter S (corporation), you want to get rid of it at the end of the year."
More small-businesses owners may be feeling generous because their revenue has increased. Forty-two percent of small businesses polled by American Express said their revenue is higher than a year ago.
"It says we are a bellwether of things to come," Vance said. "When architects get busy, then contractors get busy. They follow us. Then suppliers and subcontractors and those businesses that move in start making money and hiring people. We are a tip of the iceberg.
"The one thing we have to worry about is next year," Vance added. "We (have) got to replace every one of our projects. Things are looking good. We have some projects coming up that will hopefully replace what we just finished."
Bongiovi's law firm works exclusively with small businesses, and she said if they're busy, the economy is picking up. Clients are even giving gifts to her firm this year and inviting staff to their holiday parties, she said.
Oh, and that office party the firm has planned this year won't be in December.
"We are so busy this month that we can't pick our heads up to schedule something," Bongiovi said. "There are a lot of clients that want to close a deal by the end of the year, and they take priority for us than going out and having a nice dinner."