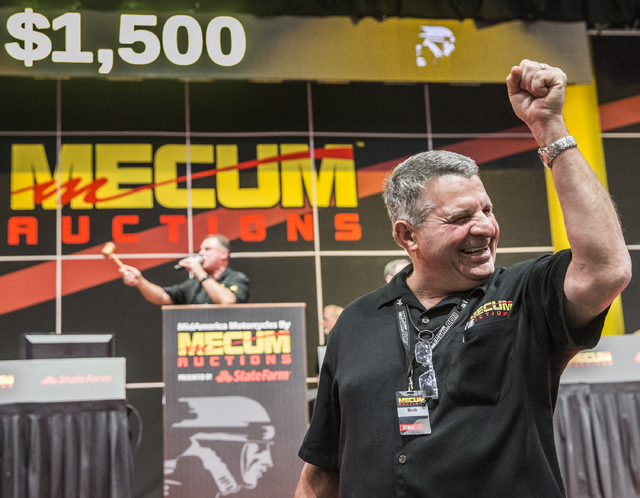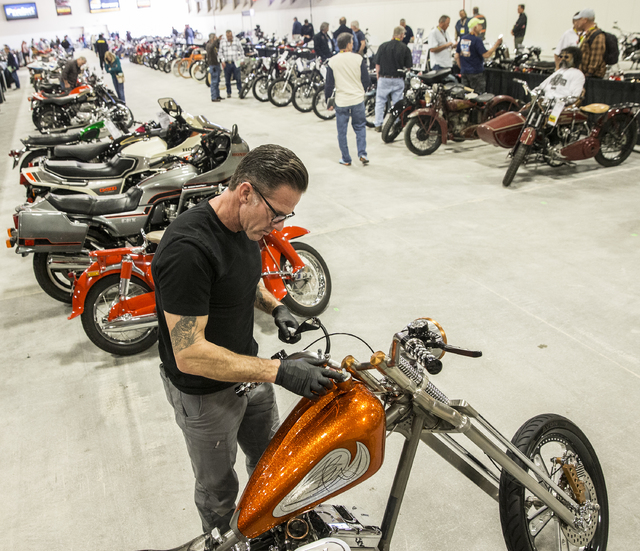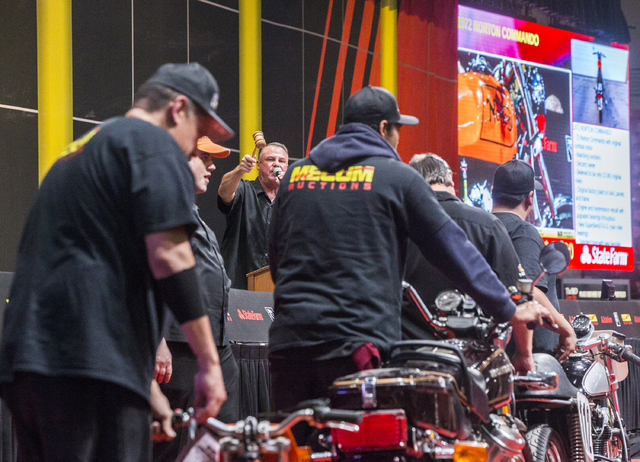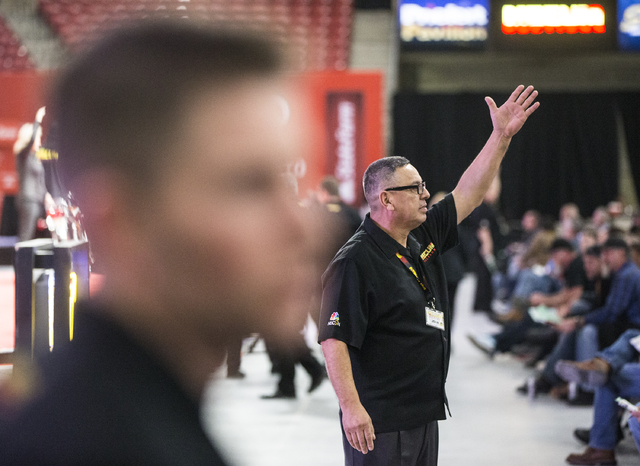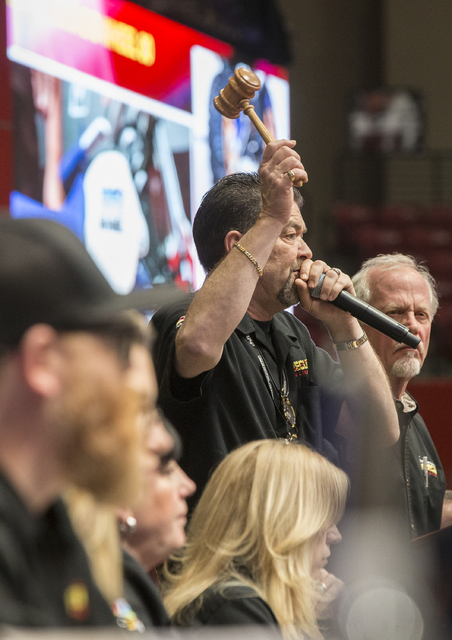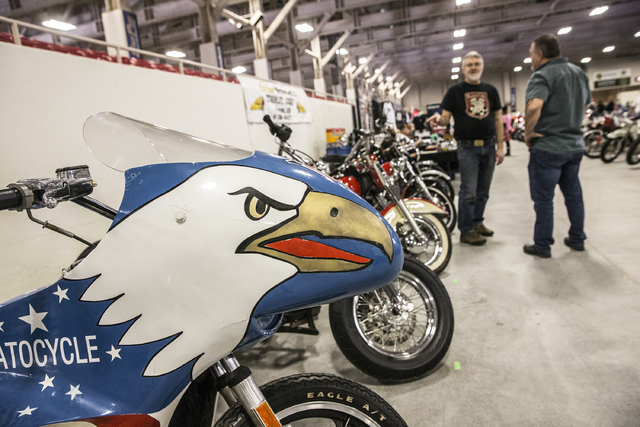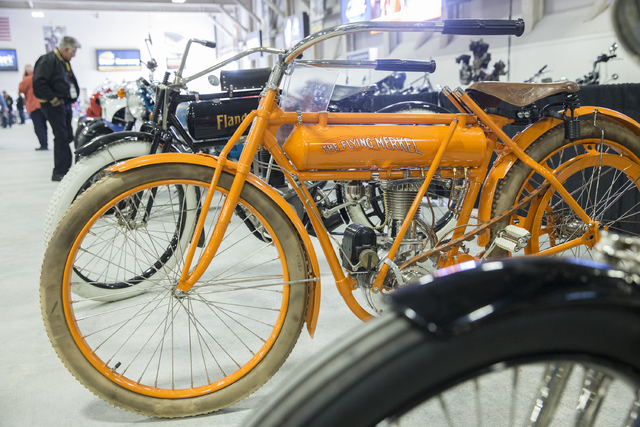 More than 1,000 antique, vintage and collectible motorcycles are up for auction through Saturday at the 26th annual Mecum Las Vegas Motorcycle Auction at the South Point Arena and Priefert Pavilion.
Motorcycle buyers, sellers and spectators from around the world are attending.
Consignments from across the country are highlighted by nine collections. Among the featured collections are the last eight bikes owned by rock 'n' roll and celebrity photographer Guy Webster. From a collection that had grown to as many as 400 motorcycles, these final eight bikes are each of early 1950s Italian vintage including a 1964 Ducati Twin Cam F-3 Racer (Lot S139), 1957 MV Augusta Squalo Formula Racer (Lot S140) and a 1956 Ceccato Grand Prix Single Cam (Lot S143).
Other collections include the nearly 80 consignments from a East Coast collection, among them two "new in crate" 1992 Harley-Davidson Daytona 50th Anniversary bikes; 24 consignments all to be sold at no reserve from the Buddy Stubbs Collection; more than 60 bikes from the LaQuay Motorcycle Collection to be sold at no reserve including many rare and desirable prewar models; and six bikes formerly part of actor Steve McQueen's collection.
"Even after 25 years, the motorcycle auction in Las Vegas continues to grow," President of Mecum motorcycle division Ron Christenson said in a statement. "We sold 80 percent of the nearly 700 bikes on offer last year,and now we've eclipsed 1,000 bikes on offer for the 2017 event."