Mutual of Omaha taps former CEO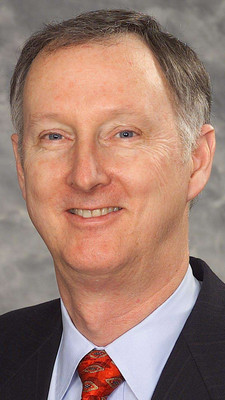 Mutual of Omaha Bank, which acquired the deposits and some assets of failed First National Bank of Nevada, on Tuesday announced the appointment of Jim Claffee, the former CEO of First National, as its Southwest regional president.
Claffee joined First National in 2007 as executive vice president and chief operating officer.
He was promoted to CEO a few months before federal regulators seized First National on July 25.
"He was not at the helm when they were making decisions that put them at risk," said Jim Nolan, spokesman for Mutual of Omaha Bank. Instead, Claffee was brought in to shore up the bank, Nolan said.
Claffee will manage 28 locations of Mutual of Omaha Bank in Nevada, Arizona and California.
"Jim Claffee is an experienced leader with a proven track record of developing strong banking organizations," Jeff Schmid, chairman and CEO of Mutual of Omaha Bank, said in a statement.
Claffee has held executive positions at Washington Mutual Bank, Citizens Bank of Connecticut, Fleet Bank and Bank of America.
Claffee served as a Navy lieutenant. He earned a bachelor's degree from Tufts University and a master's of business administration degree from San Diego State University.
Mutual of Omaha has 44 locations in states including Nebraska, Colorado, Texas and Iowa.