NAB chief: Level the playing field on content distribution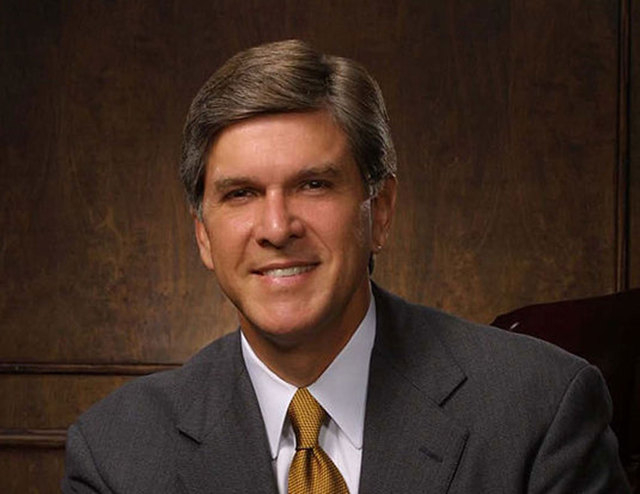 The way the head of the National Association of Broadcasters sees it, consumers want more broadcast-quality video content in their hands.
They'd like to see live feeds of the triumphs and tragedies of their local communities as they happen.
And they want it for free.
But for now, federal regulators aren't allowing that to occur because the broadcast industry — over-the-air radio and television stations — and the broadband industry — Internet content distributed on wireless devices — play by different sets of rules.
Gordon Smith, president and CEO of the association, wants that to change and made his case in the opening session of the broadcasting convention that has brought more than 94,000 people to Las Vegas.
Smith advocated a national broadcast plan to even the playing field as the Federal Communications Commission continues to redistribute the electromagnetic spectrum that carries radio and television signals as well as telecommunications.
"The wireless industry covets our spectrum because they chew through their massive allocation of spectrum, attempting to deliver the video we deliver far more efficiently," Smith said Monday. "And they continue to milk, bilk and bill by the bit."
In the last 20 years, the federal government has conducted spectrum auctions that have raised more than $60 billion.
Critics of the auction process say bidding wars allow only the largest companies to acquire spectrum to extend their networks. In addition, broadcasters are bound by regulations requiring them to follow diversity mandates, community decency standards and public service content that broadband doesn't have to follow.
Smith, a former U.S. senator from Oregon, said archaic regulations are holding back broadcasters that want to participate in new strategies to deliver content in a world in which broadcast and broadband are converging.
Smith said the commission spent millions of dollars and a year of its time developing a national broadband plan — a guide for investment and innovation in cable and wireless industries. He wants the same thing for broadcast with his industry's suggestions.
"A national broadcast plan would capitalize on broadcasting's one-to-many network architecture that transmits one signal to many viewers — its service area spanning hundreds of square miles," Smith said.
"In its national broadcast plan, the FCC should also refocus itself on some of the primary goals of the (Federal) Communications Act," Smith said. "Without broadcasting, who will carry out the public interest mandates of diversity and localism, to say nothing of children's programming, political events and observing decency standards of local communities? Cable companies? Wireless companies? Not a chance. Held to these standards, the Internet would collapse."
Smith acknowledged the challenge is daunting because of the political divides that exist in Congress.
"The world as we know it is volatile," he said. "We face a very divided Congress that cannot seem to find meaningful, honorable compromises.
"Amidst all this and despite the strength of those in and out of government seeking to weaken broadcasting, the strength of your broadcast industry remains strong and our task to defend the enduring values of broadcasting and to always be there for our listeners and viewers when they need us most remains as important and as winnable as ever," Smith said.
The commission gets its chance to respond Tuesday when Federal Communications Commission Chairman Tom Wheeler addresses the convention.
The six-day broadcast gathering runs through Thursday at the Las Vegas Convention Center.
Contact reporter Richard N. Velotta at rvelotta@reviewjournal.com or 702-477-3893. Follow him on Twitter @RickVelotta.