Need a job? These positions start, on average, at $20.50 per hour
Updated September 20, 2023 - 7:21 pm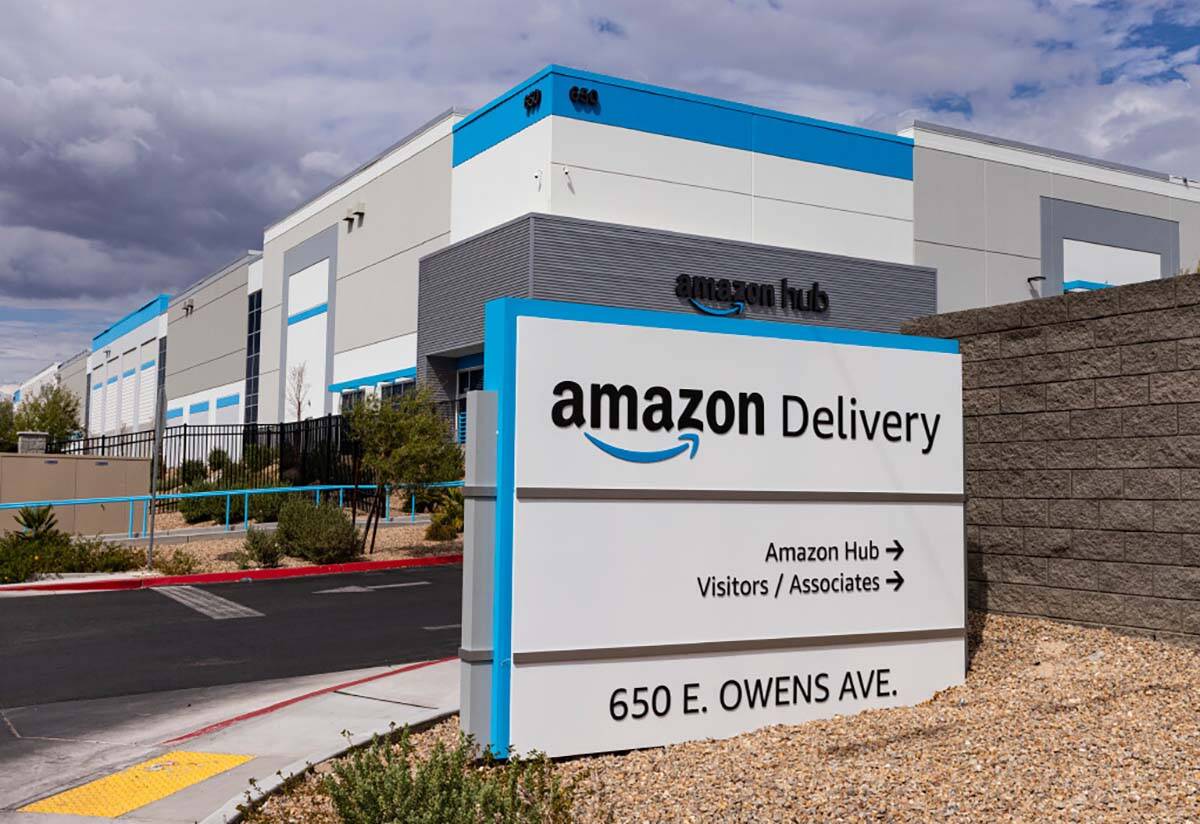 Amazon.com announced Tuesday it will hire 5,500 people in Nevada in preparation for the holiday season.
Full-time, seasonal and part-time roles are available across Amazon's operations, the company said in a news release. Positions available include packing and picking, sorting and shipping and transportation roles. Those employees earn on average $20.50 per hour, and up to $28 per hour depending on the location, according to Amazon. Interested candidates can apply at amazon.com/apply.
John Felton, Amazon's senior vice president of worldwide operations, said the push in Nevada is part of a larger holiday hiring spree for 250,000 roles across the country.
"Whether someone is looking for a short-term way to make extra money, or is hoping to take their first step toward a fulfilling and rewarding career at Amazon, there's a role available for them," he said in a statement. "A fulfillment or transportation employee who starts with us today will see a 13 percent increase in pay over the next three years — likely more, including our annual wage investments — and that's on top of offerings like pre-paid college tuition with Career Choice and health care benefits on day one."
Amazon also announced that since 2010 it has invested more than $8.9 billion in Nevada, including infrastructure and employee wages, and has created more than 16,000 direct jobs in the state. These investments support an additional 21,000 indirect jobs across the state, in such fields as construction and professional services, Amazon said.
"We're proud to see how our investments are able to unlock new economic opportunity for millions of people across the U.S.," said Holly Sullivan, vice president of Worldwide Economic Development at Amazon, in a statement. "We're providing jobs with competitive pay and great benefits, including free upskilling opportunities. We see every day how our investments have positive downstream effects for so many local economies, from big cities to small towns. Whether it's at a fulfillment center, delivery station, corporate office, or retail store, every job created is an example of Amazon's economic engine at work."
Amazon has opened over 50 new fulfillment centers, delivery stations, and same-day delivery sites in the U.S. this year.
McKenna Ross is a corps member with Report for America, a national service program that places journalists into local newsrooms. Contact her at mross@reviewjournal.com. Follow @mckenna_ross_ on X.